< PREV PAGE
NEXT PAGE >
Skylark V6-173 2.8L VIN X 2-bbl (1984)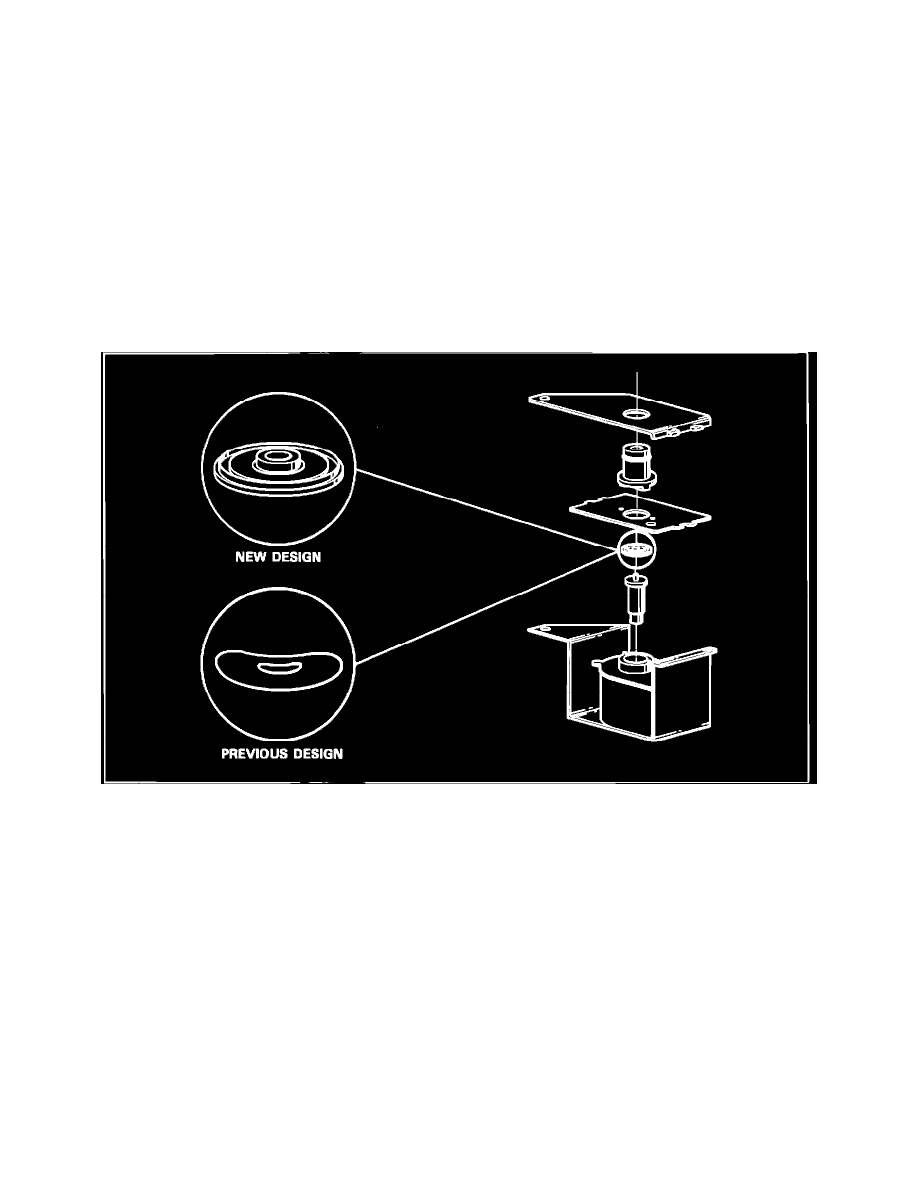 Torque Converter Clutch Solenoid: Customer Interest
Engine - Stalling While Shifting Into Reverse or Drive
Bulletin:
87-7125-6A
Date:
Sept. '88
Ref. No.:   
87-205A-7125
Corp. Ref. No. 777126R
SUBJECT:
SERVICE AND PARTS INFORMATION ON A NEW TCC SOLENOID; ENGINE STALLS WHILE SHIFTING INTO REVERSE OR
DRIVE
MODELS AFFECTED: 1981-1987 VEHICLES EQUIPPED WITH THM 125C (MD9)
NOTICE:
This bulletin is being revised to include 1982-85 models with the 4.3L Diesel Engine and the Solenoid and Conduit Assembly part numbers
for models equipped with the 4.3L engine. Discard Bulletin 87-7125-6. Date 12/87.
FIGURE 1 - NEW DESIGN SOLENOID
BULLETIN COVERS: (Figure 1)
A new torque converter clutch (TCC) solenoid, which has an internal rubber seal that will prevent sediment from sticking to the electromagnetic portion
of the solenoid, is in production in all 1987 THM 125C models built after Julian date 160. The new solenoid will reduce the potential of TCC Solenoid
sticking and the resulting condition of the engine stalling while shifting into reverse or drive.
< PREV PAGE
NEXT PAGE >