< PREV PAGE
NEXT PAGE >
Skylark V6-3100 3.1L VIN M SFI (1996)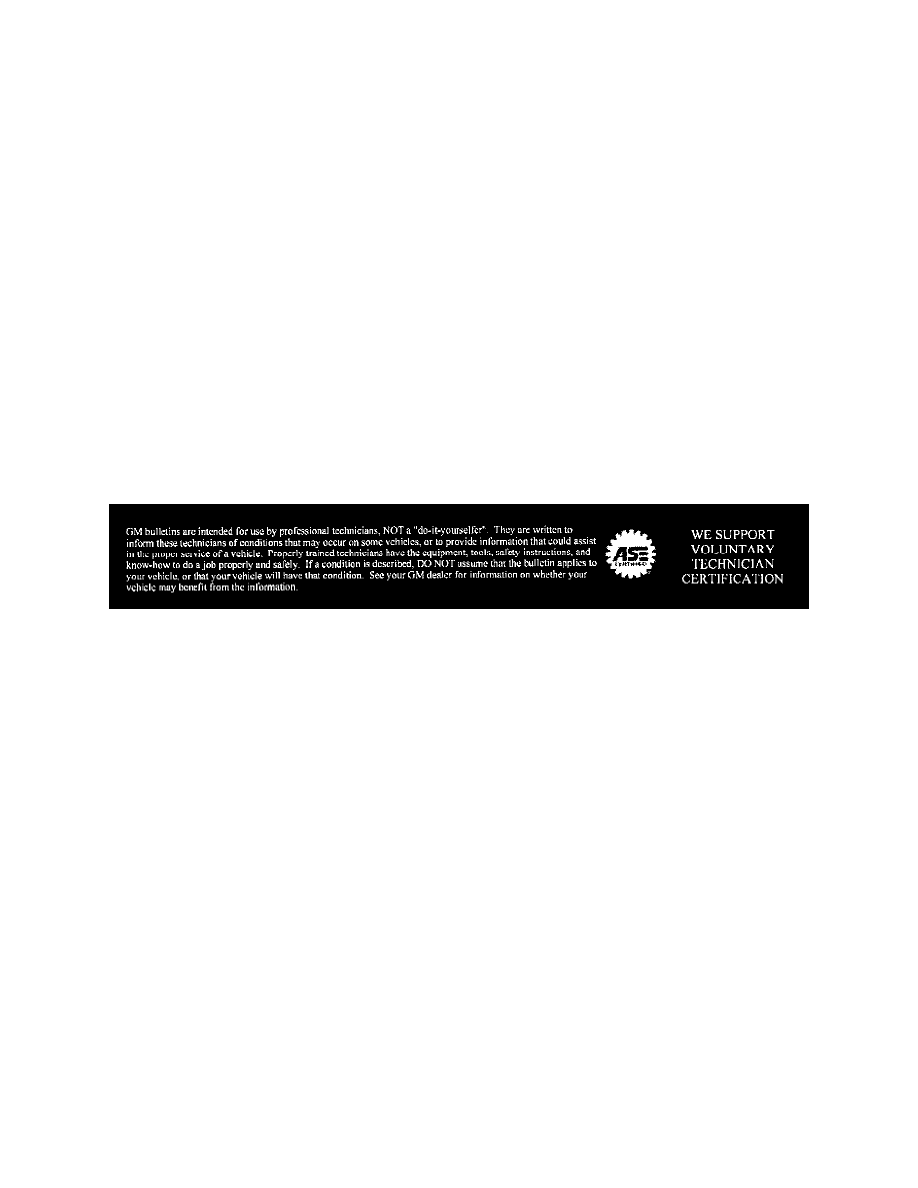 Antenna, Navigation: All Technical Service Bulletins
Instruments - GPS System Performance Degradation
Info - Global Position Sensor (GPS) Performance Degradation # 00-08-46-003B - (Feb 9, 2005)
Models:
1996-2005 Passenger Cars and Trucks
2002-2005 Saturn Vehicles
with Navigation Systems and/or OnStar(R)
This bulletin is being revised to include additional information. Please discard Corporate Bulletin Number 00-08-46-003A (Section 08 - Body and
Accessories).
Navigation and OnStar(R) systems require a GPS antenna in order to function properly. This antenna may be located inside the vehicle. If the GPS
antenna is located inside the vehicle, performance of the system may be compromised by window tinting film.
If the GPS system performance is in question and the vehicle has window tinting, a quick diagnostic check can be made by temporarily moving the GPS
antenna to an external vehicle surface, such as the decklid or roof. If the GPS function of the navigation or On Star(R) system operates normally with the 
antenna relocated the repair would not be considered a warranty repair. The subsequent repair procedure or GPS placement would be up to the customer.
Some vehicles have the GPS antenna located on the rear window shelf Objects placed on the rear window shelf such as tissue boxes, books, dolls, etc,,
also have the potential to interfere with GPS performance.
Warranty Information
Repairs made to the vehicle navigation and/or OnStar(R) system, which are the result of window tinting, are not considered warranty repairs.
Disclaimer
< PREV PAGE
NEXT PAGE >