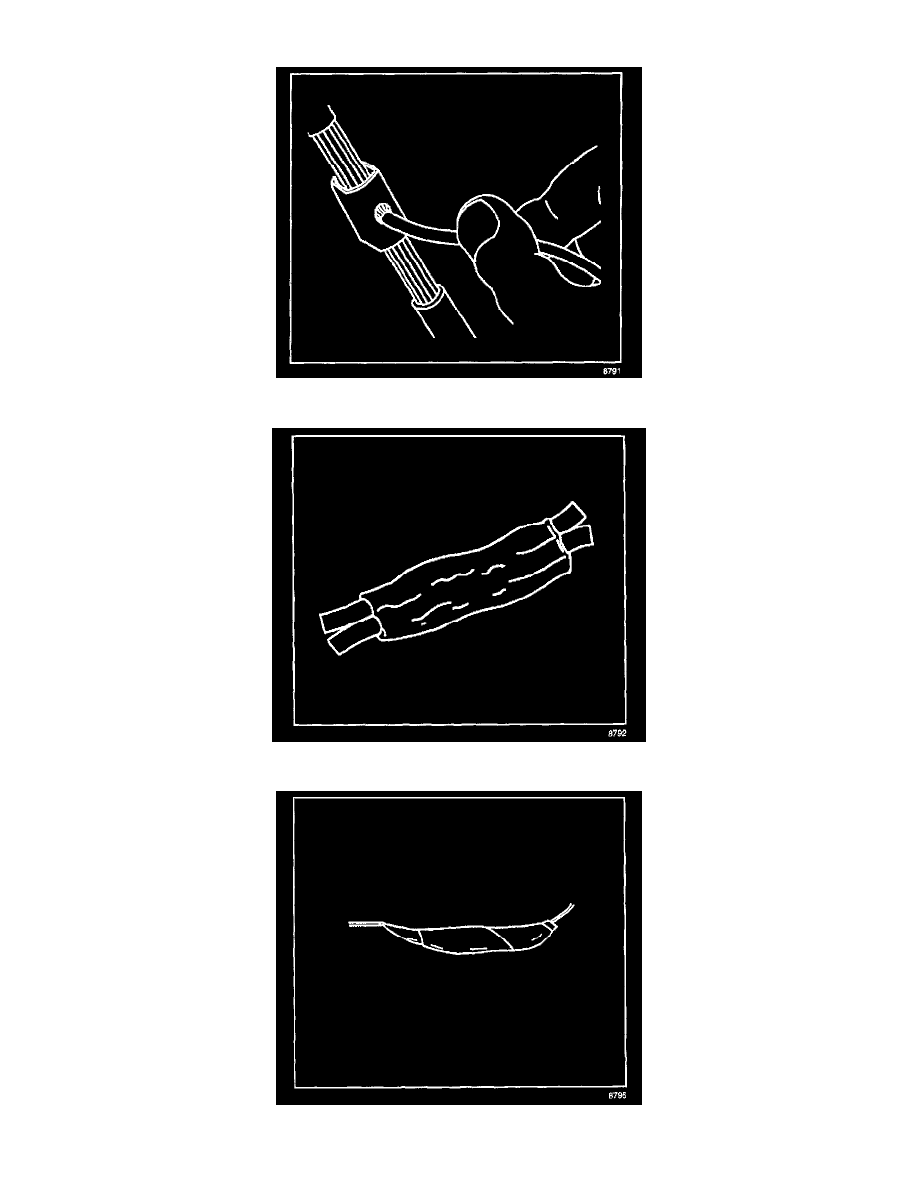 10. Crimp the splice on each end (2).
11. Apply 60/40 rosin core solder to the opening in the back of the clip. Follow the manufacturer's instructions for the solder equipment.
12. Tape the splice. Roll on enough tape in order to duplicate the thickness of the insulation on the existing wires.
13. Additional tape can be applied to the wire if the wire does not belong in a conduit or another harness covering. Use a winding motion in order to