< PREV PAGE
NEXT PAGE >
Beretta L4-121 2.0L (1987)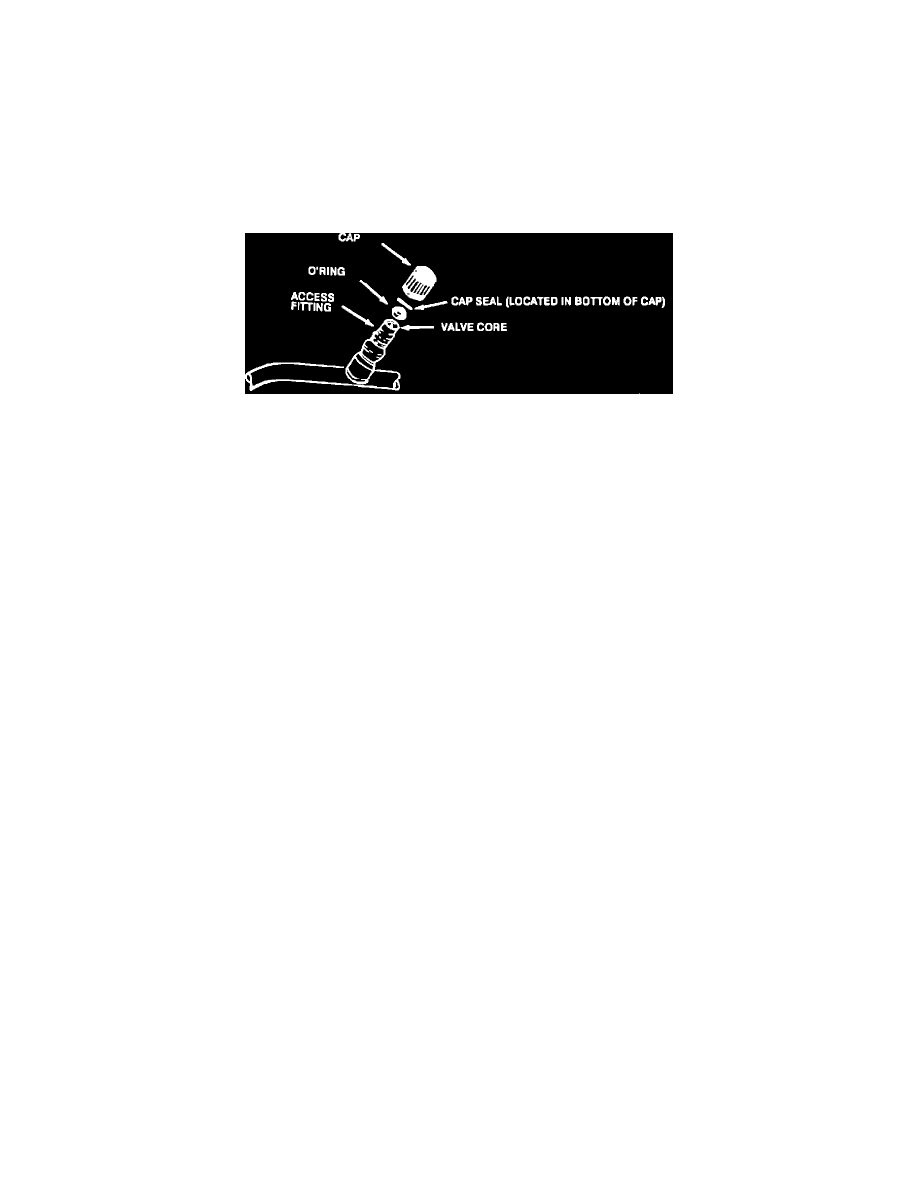 Service Port HVAC: Customer Interest
A/C - R12 Loss From Loose or Missing Access Fitting Caps
Number:
89-127-1B
Section:
1B
Date:
APRIL, 1989
Subject:
A/C REFRIGERANT LOSS DUE TO LOOSE OR MISSING ACCESS FITTING CAPS
Model and Year:
1980-89 CHEVROLET MODELS WITH A/C
FIGURE 1
TO:
ALL CHEVROLET DEALERS
All Chevrolet air conditioning Hi side and Low side access fittings are supplied with a black plastic cap and seal assembly which provides the primary 
refrigerant seal for the service fittings.
If the cap and seal assembly is missing or loose, a significant amount of refrigerant may leak through the valve core located in the access fitting, which
could result in poor A/C performance or failure.
When servicing any vehicle's A/C system, make sure all access fitting cap seals (refer to Figure 1) are in place and tight. Caps should be threaded on
until contact with the O-ring seal is made and then tightened another 1/4 - 1/2 turn to ensure proper sealing.
High Side
Low Side
Valve - Cap and Seal
Valve - Cap and Seal
P/N 3033974
P/N 6551640
Parts are currently available from GMSPO.
< PREV PAGE
NEXT PAGE >