< PREV PAGE
NEXT PAGE >
C 2500 Truck 2WD V8-305 5.0L VIN M SFI (1997)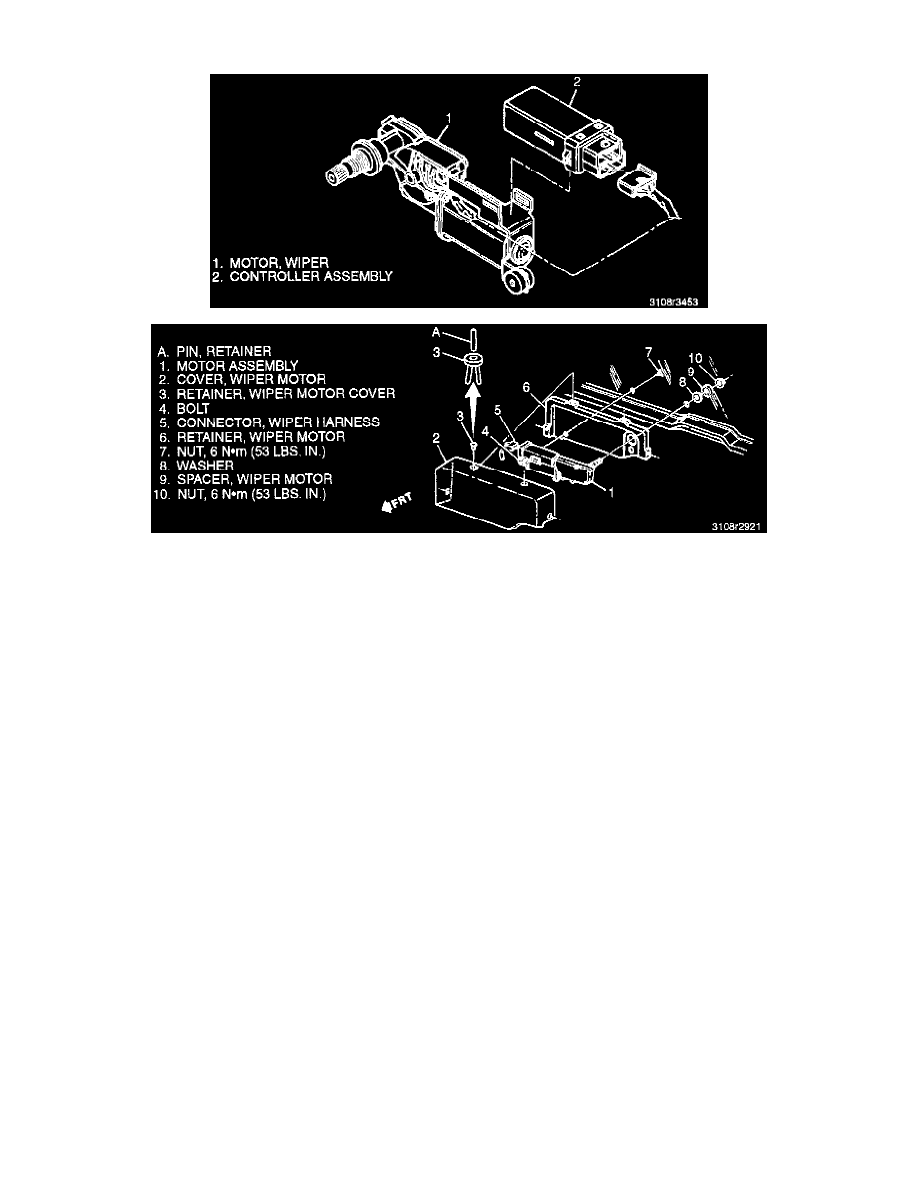 Windshield Washer Control Module: Service and Repair
REMOVE OR DISCONNECT
1. Wiper motor assembly. 
2. Cover from the wiper motor.
A. Push retainer pin completely out of retainer into cover using a small pin punch. There are four retainers.
B. Remove four retainers and cover. Retainers should remove easily from cover.
C. Retrieve retainer pins from cover.
3. Electrical connectors.
4. Use a screwdriver to pry the locking tabs of the controller assembly free from the slots in the wiper motor bracket.
INSTALL OR CONNECT 
1. Press the controller assembly into the wiper motor bracket so the locking tabs engage both bracket slots.
2. Electrical connectors.
3. Cover to the wiper motor.
A. Install cover on wiper motor.
B. Install four retainers in cover.
C. Push four pins into retainers until top surface of pin is flush with top of retainer.
4. Wiper motor assembly to the vehicle.
< PREV PAGE
NEXT PAGE >