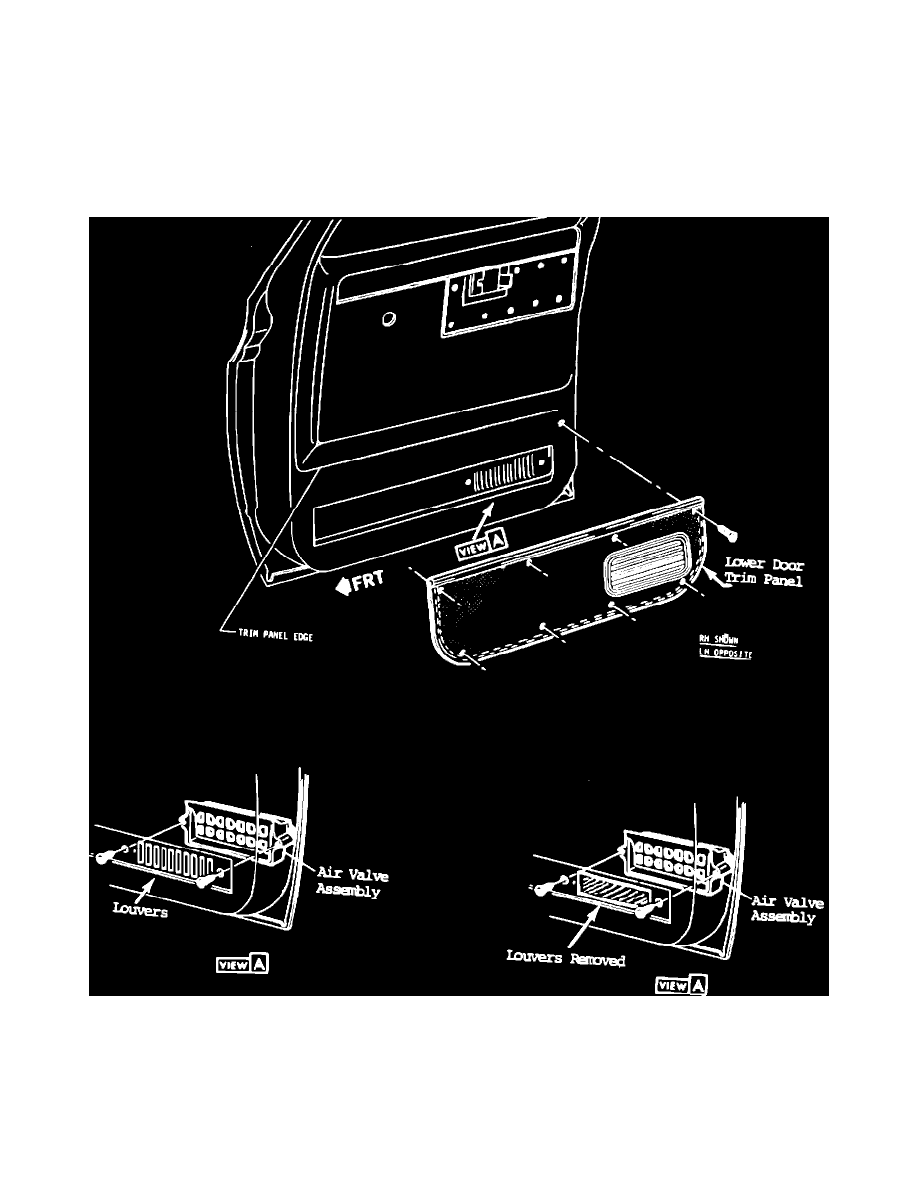 Blower Motor: Customer Interest
Interior - Wind Whistling Noise From Vent Window
85-167
10
DEC.., 1985
Subject:
WIND WHISTLE IN CAB WITH BLOWER ON "HIGH"
Model and Year:
1983-85 C/K TRUCKS WITH SILVERADO TRIM (RPOYE9)
TO:
ALL CHEVROLET DEALERS
ILLUSTRATION
Some C/K Silverado Trucks may exhibit a wind whistling noise in the area of the vent window or the side door glass lower seal when the HVAC blower
is on "high".
This condition is the result of a restriction in air flow from the cab interior to the outside environment. The following procedure will improve the air flow
and eliminate the whistle.