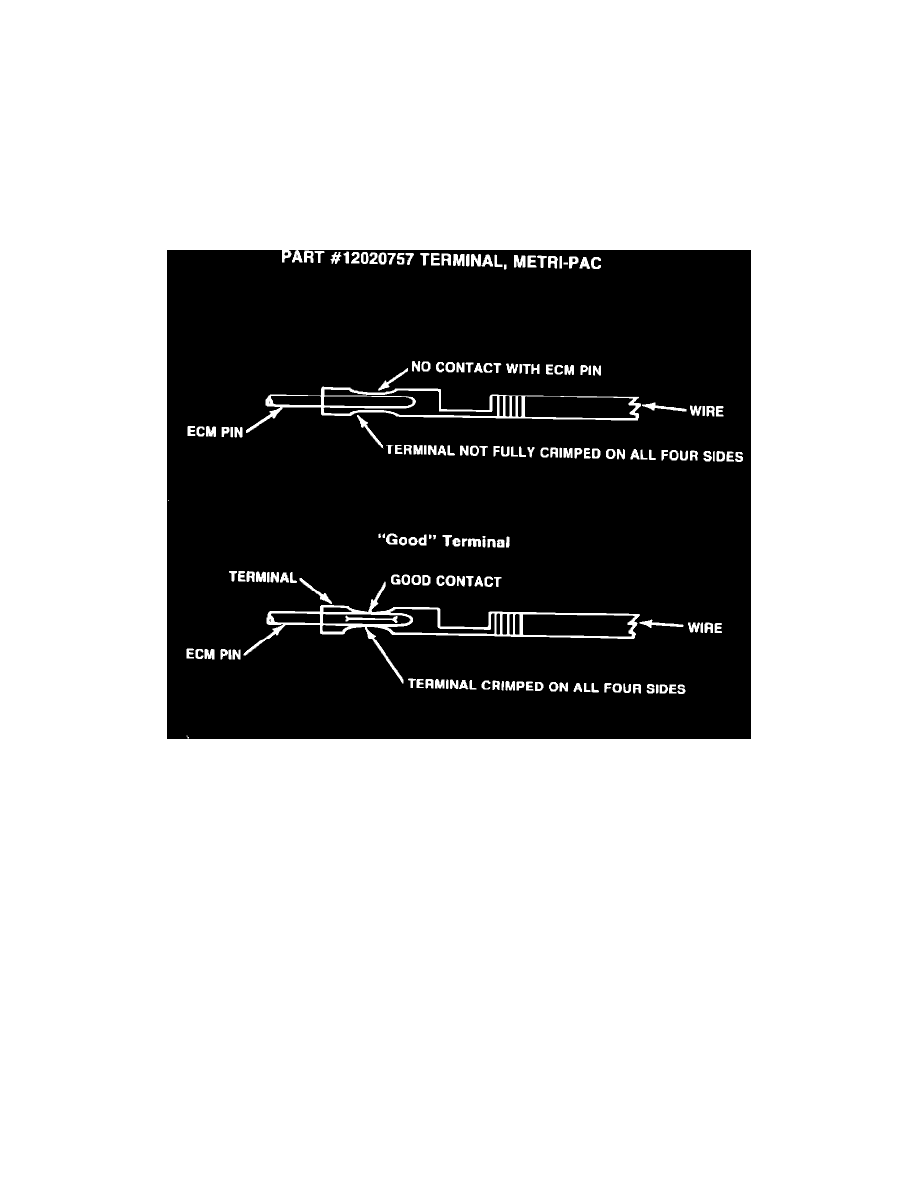 Engine Control Module: Customer Interest
ECM - Intermittent Connection
Number:
88-251-8A
Section:
8A
Date:
JUNE, 1988
Subject:
INTERMITTENT CONNECTION TO THE ECM
Model and Year: 1988 CHEVROLET PASSENGER CARS AND LIGHT DUTY TRUCKS
TO:
ALL CHEVROLET DEALERS
A condition may exist in which the female terminals in the connector to the ECM do not make a solid connection to the male pins in the ECM (see
illustration). This can result in an intermittent condition, in any circuit operated by the ECM. The Service Manuals direct a check of connections any time
an intermittent condition is found, and this may be the cause of some of these conditions.
Visually inspect the terminal using a flashlight, or use a .95 mm pin gauge. The gauge should not pass freely through the female terminal. Do not probe
the terminal with anything other than the pin gauge, as probing could damage the terminal. If the female terminal does not grip properly, replace the
terminal with P/N 12020757. General directions on wiring repair are shown in Section 8A of the service Manual.