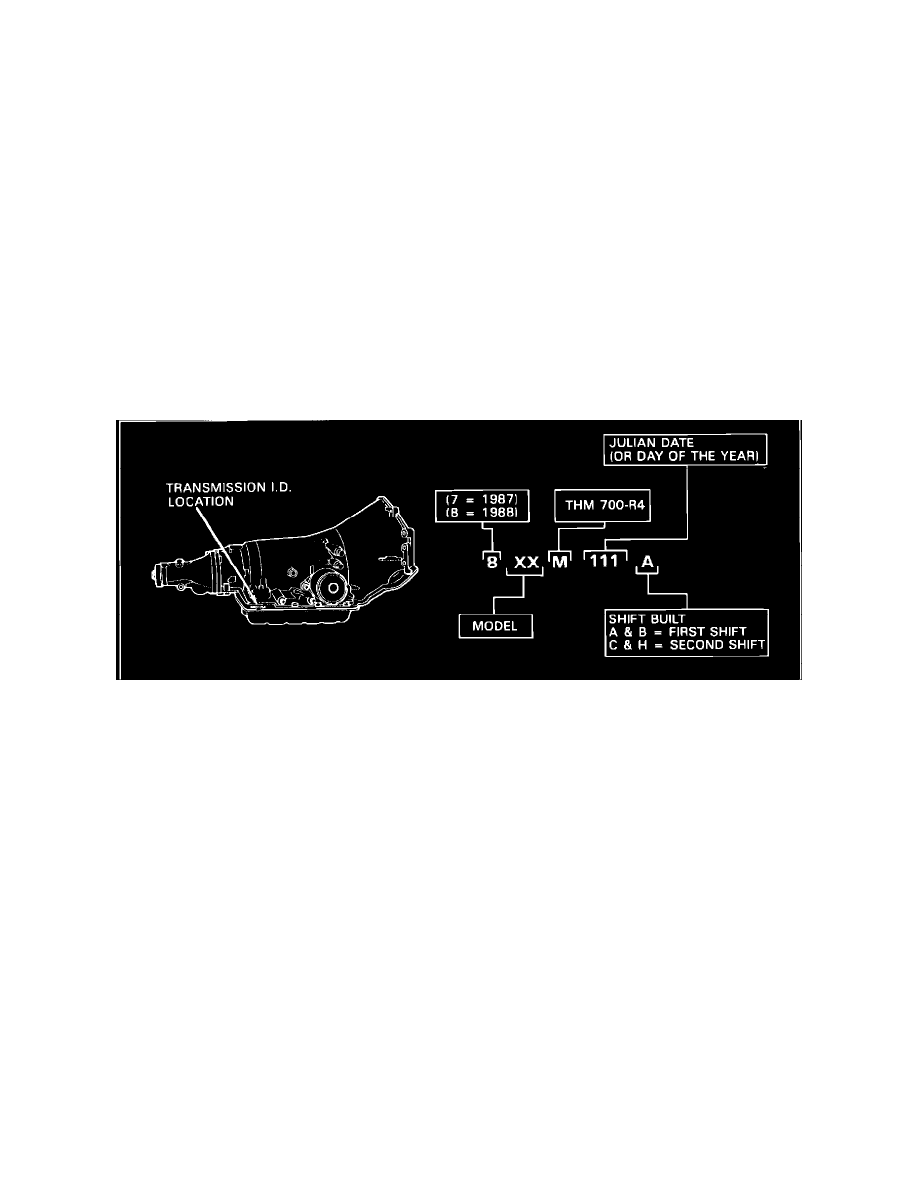 Detent Solenoid: Technical Service Bulletins
A/T - THM 700-R4 New Harness/Solenoid Assembly
Number:
88-335-7A
Section:
7A
Date:
SEPT., 1988
Subject:
SERVICE MANUAL UPDATE: NEW SOLENOID ASSEMBLY AND WIRING HARNESS
Model and Year:
1988 C, K, R, V, S, T, G SERIES TRUCKS WITH THM 700-R4
TO:
ALL CHEVROLET DEALERS
This bulletin covers the introduction of a new Solenoid Assembly and Wiring Harness (Type 18) and new Control Valve Assembly for some 1988 THM
700-R4 models (refer to models listed below).
Transmission Models:
MAM, MDM, MFM, MKM, MLM, MPM, MRM MWM, MXM, MZM, THM, TJM, TKM, TLM TUM, TXM
The new control valve assembly uses a plug in place of the 4-3 pulse switch. The function of the 4-3 pulse switch, to momentarily release the torque
converter clutch during a 4-3 downshift, was programmed into the ECM for the 1988 model year. These models had previously used a Type 15 Solenoid
Assembly.
FIGURE 1 - THM 700-R4 TRANSMISSION IDENTIFICATION INFORMATION