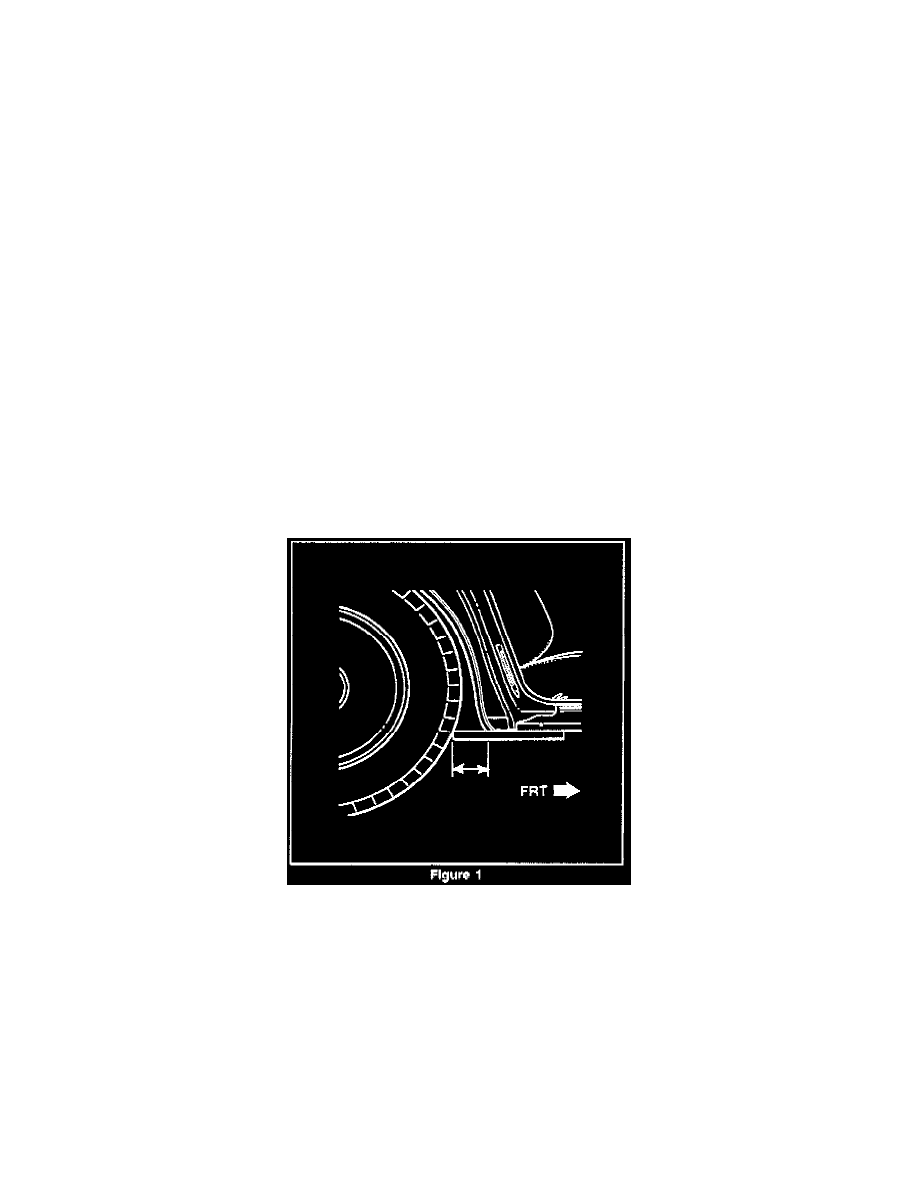 Alignment: Customer Interest
Rear Wheel - Tire Position in Wheel Well Opening
FILE IN SECTION: 3 - Steering/Suspension
BULLETIN NO.: 53-34-03
DATE: May, 1995
SUBJECT:
Rear Wheel/Tire Position in Wheel Well Opening (Elongate Axle Bracket Control Arm Attaching Bolt Holes)
MODELS:
1994-95 Chevrolet Caprice/Impala SS
CONDITION
Some customers may comment that one rear wheel may appear more forward in wheel well opening than wheel on opposite side of vehicle or that
vehicle appears to dog track when viewed from the rear when in operation.
CAUSE
Rear lower control arm frame bracket holes pierced off location during frame manufacturing.
CORRECTION
Elongate holes in rear axle control arm bracket per service procedure indicated below:
1.
Raise vehicle and support rear axle to simulate curb height position (weight of vehicle on axle).
2.
Using lower edge of sill plate as a guide for scale/ruler, measure distance from tire to wheel well opening on both sides of vehicle (Reference
Figure 1).
3.
Subtract smaller dimension from larger one and refer to chart below to determine amount holes of axle lower control arm bracket are to be
elongated.
Side to Side Dimension 
Hole Elongation
Difference 
Amount
5 mm through 10 mm 
4 mm
11 mm through 15 mm 
6 mm
16 mm through 20 mm 
8 mm
Important: