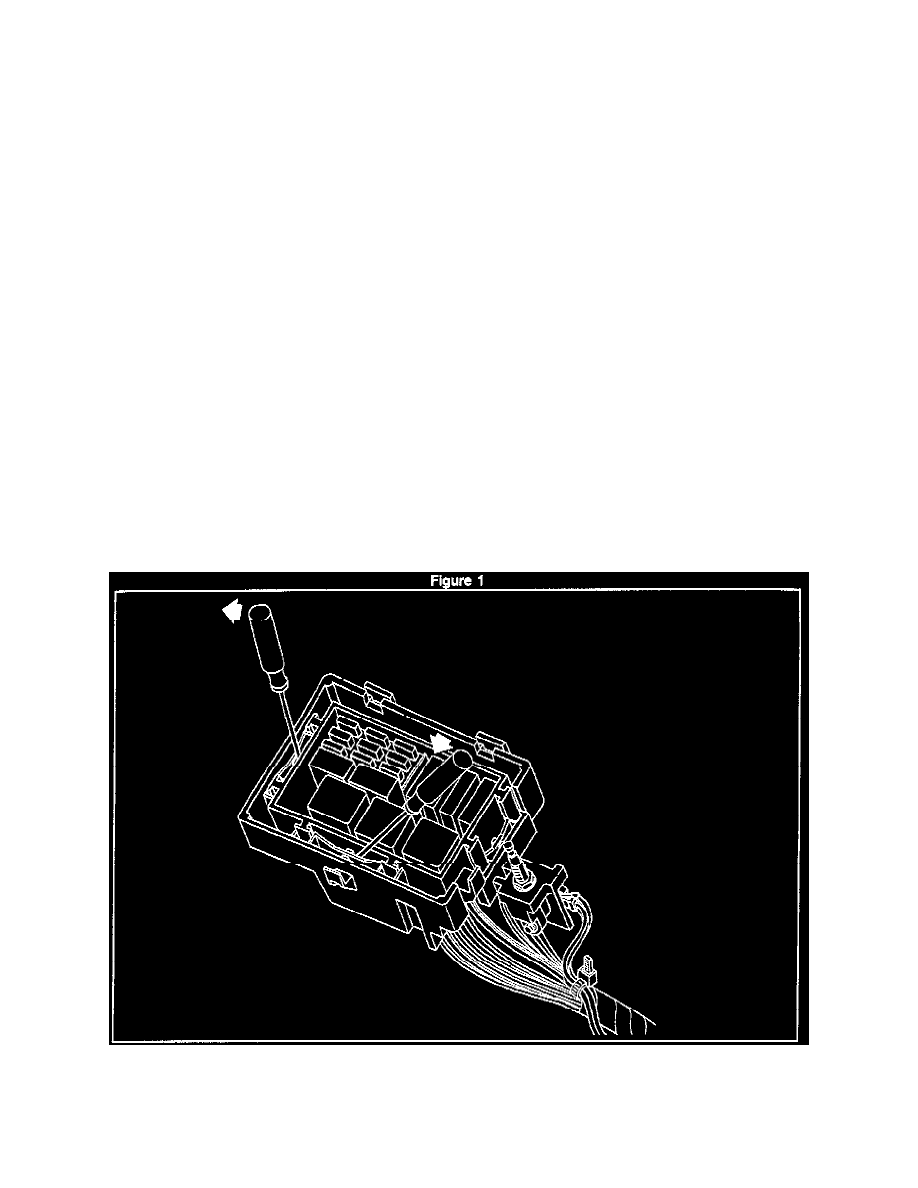 Radiator Cooling Fan Motor Relay: Customer Interest
Engine - Overheating
File In Section: 6 - Engine
Bulletin No: 53-62-04
Date: November, 1995
Subject: 
Engine Overheats (Install Cooling Fan Relay Kit)
Models: 
1994-96 Chevrolet Caprice with SEO Option
Condition
Some owners may comment that the engine overheats. This condition occurs only in heavy duty operation, such as police or taxi use.
Cause
The primary 150 watt cooling fan relay may overheat and tail, making the cooling fan inoperative and resulting in the overheat condition. The secondary
fan may operate, but will not provide enough cooling air by itself to prevent overheating.
Correction
To correct this condition, the relay will be moved to a new location and the terminals will be upgraded. A kit, P/N 12167644, contains the parts needed
for this procedure.
1.
Disconnect negative battery cable.
2.
Locate the underhood electrical center and remove the cover. The electrical center is at the top rear of the right front wheel house.
3.
Remove the electrical center from the casing (Figure 1). Release the tabs using a small screwdriver, as shown.