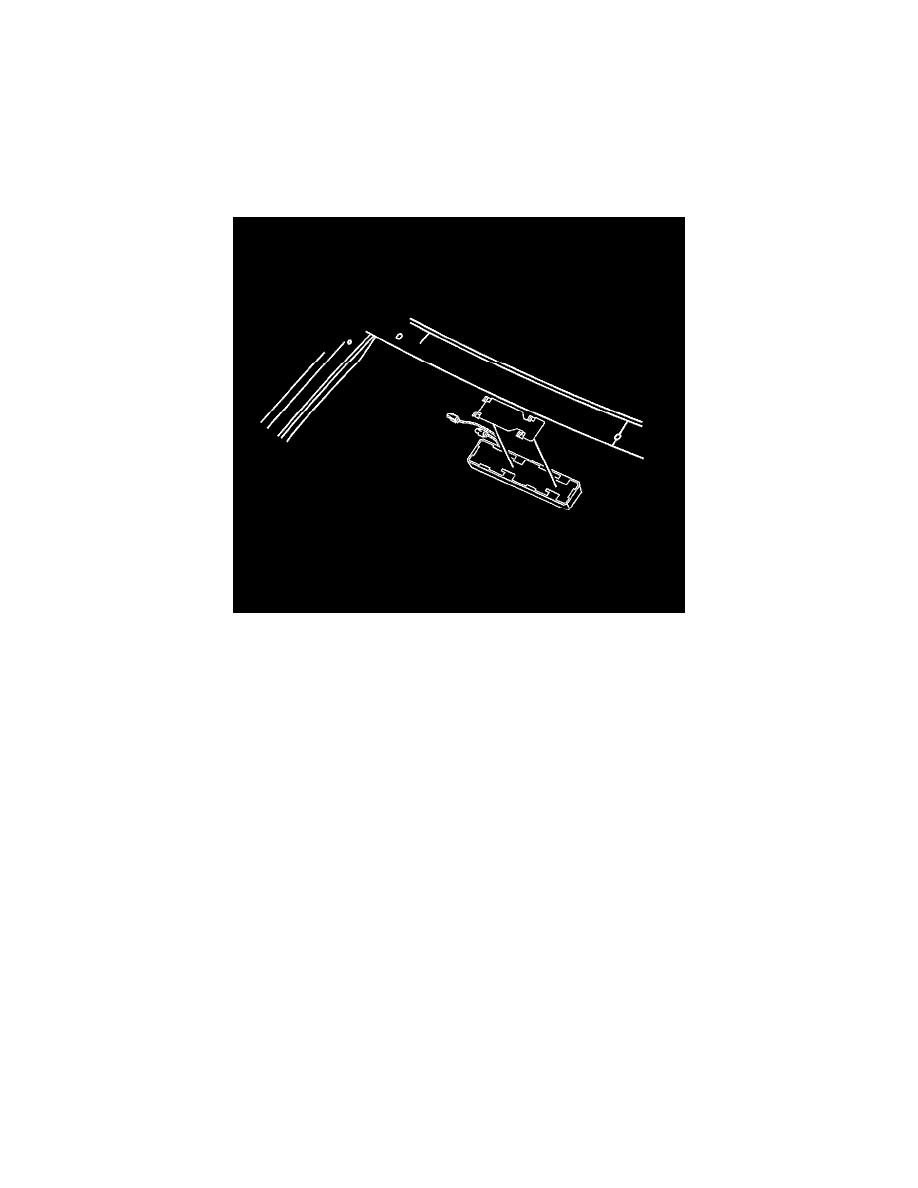 Antenna, Navigation: Service and Repair
Cellular and Navigation Antenna Assembly Replacement
Cellular and Navigation Antenna Assembly Replacement
Removal Procedure
1. Remove the windshield upper garnish molding. Refer to Windshield Upper Garnish Molding Replacement  (See: Body and Frame/Interior
Moulding / Trim/Trim Panel/Service and Repair) .
2. Disengage the retaining clips from the windshield bracket by grasping the antenna assembly at the windshield and sliding the assembly towards the
passenger side of the vehicle.
3. Lower the antenna coaxial cable from the windshield header.
4. Disconnect the coaxial leads from the antenna base, and remove the antenna from the vehicle.
Installation Procedure
1. Position the antenna assembly to the windshield and connect the coaxial leads to the antenna.
2. Route the antenna coaxial cable to the windshield header.