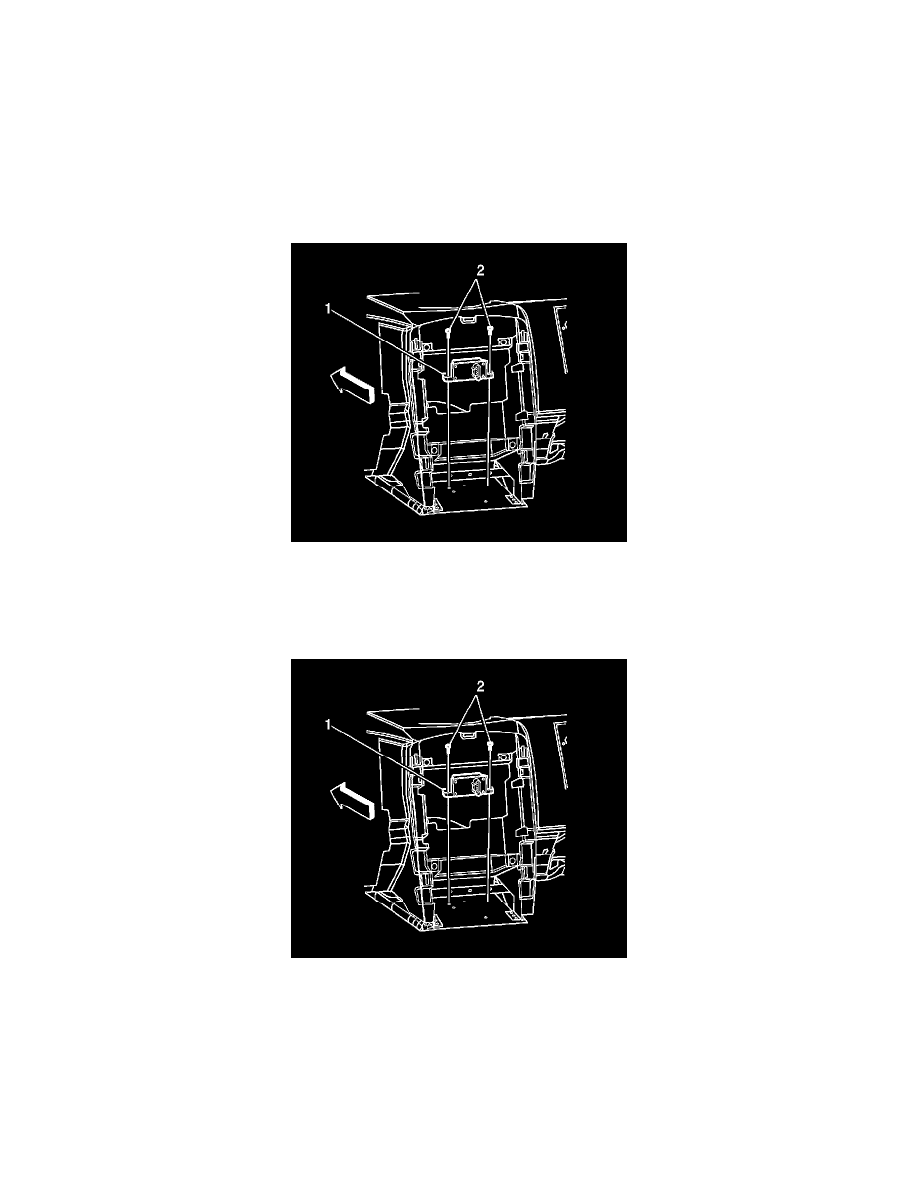 Acceleration/Deceleration Sensor: Service and Repair
Vehicle Yaw Sensor with Vehicle Lateral Accelerometer Replacement
Removal Procedure
1. Turn the ignition switch to the OFF position.
2. Remove the IP accessory trim plate. Refer to Instrument Panel Accessory Trim Plate Replacement  (See: Body and Frame/Interior Moulding /
Trim/Dashboard / Instrument Panel/Service and Repair) .
3. Remove the HVAC Control Module. Refer to HVAC Control Module Replacement  (See: Heating and Air Conditioning/Control Module
HVAC/Service and Repair) .
4. Disconnect the yaw rate sensor electrical connector.
5. Remove the two yaw rate sensor nuts (2).
6. Remove the yaw rate sensor (1).
Installation Procedure
1. Position the yaw rate sensor in the vehicle (1).
Notice:  Refer to Fastener Notice  (See: Service Precautions/Vehicle Damage Warnings/Fastener Notice) .
2. Install the yaw rate sensor bolts (2).
Tighten the bolts to 7 N.m (62 lb in).
3. Connect the yaw rate sensor electrical connector.
4. Install the HVAC Control Module. Refer to HVAC Control Module Replacement  (See: Heating and Air Conditioning/Control Module