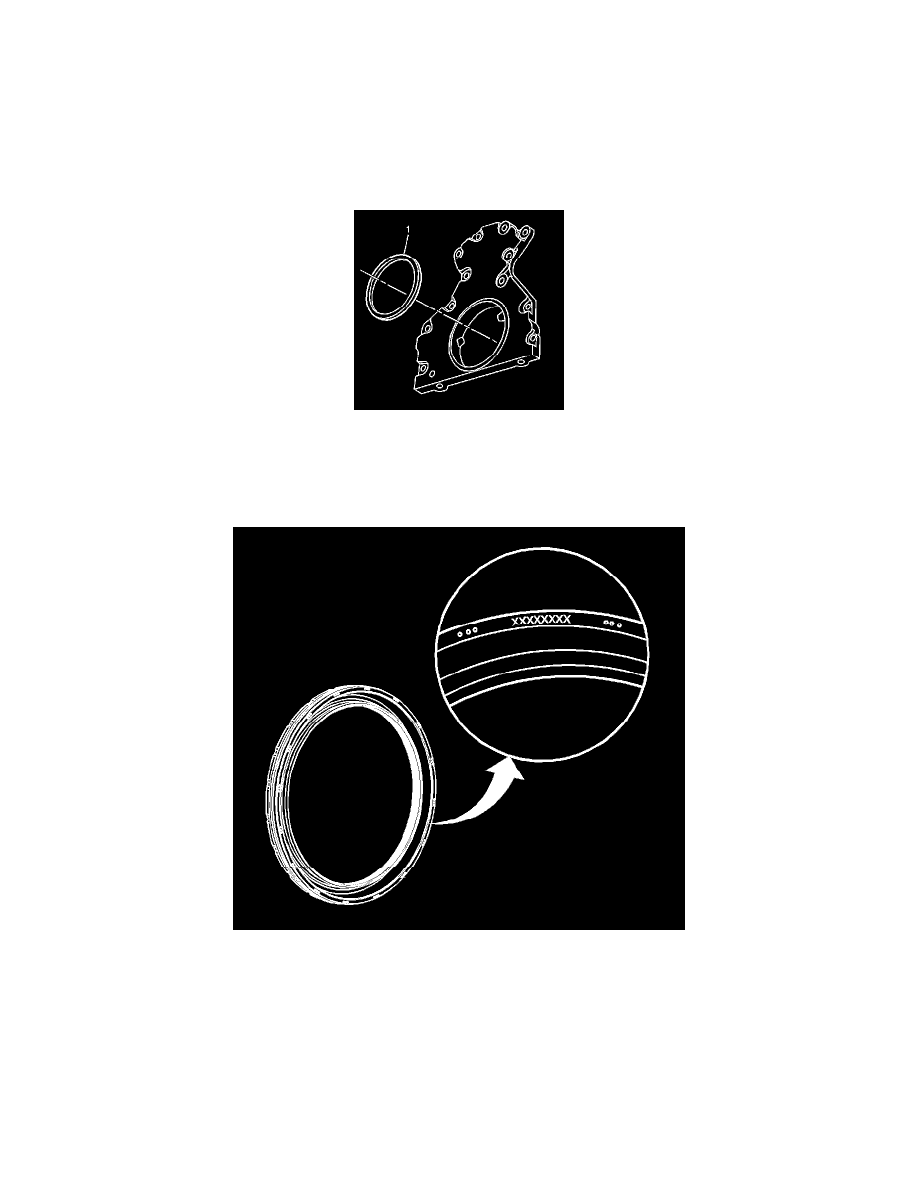 Crankshaft Main Bearing Seal: Service and Repair
Crankshaft Rear Oil Seal Replacement
Special Tools
J 41479 Crankshaft Rear Oil Seal Installer
Removal Procedure
1. Remove the engine flywheel. Refer to Engine Flywheel Replacement  (See: Transmission and Drivetrain/Flex Plate/Service and Repair/Engine
Flywheel Replacement) .
2. Gently pry the crankshaft rear oil seal (1) from the rear cover.
Installation Procedure
Important:  For proper orientation, note the installation direction of the oil seal. The oil seal is a reverse-lip design. 
The part number is applied to the outside face of the seal, as shown.
1. Inspect the seal and identify the part number markings for proper orientation.