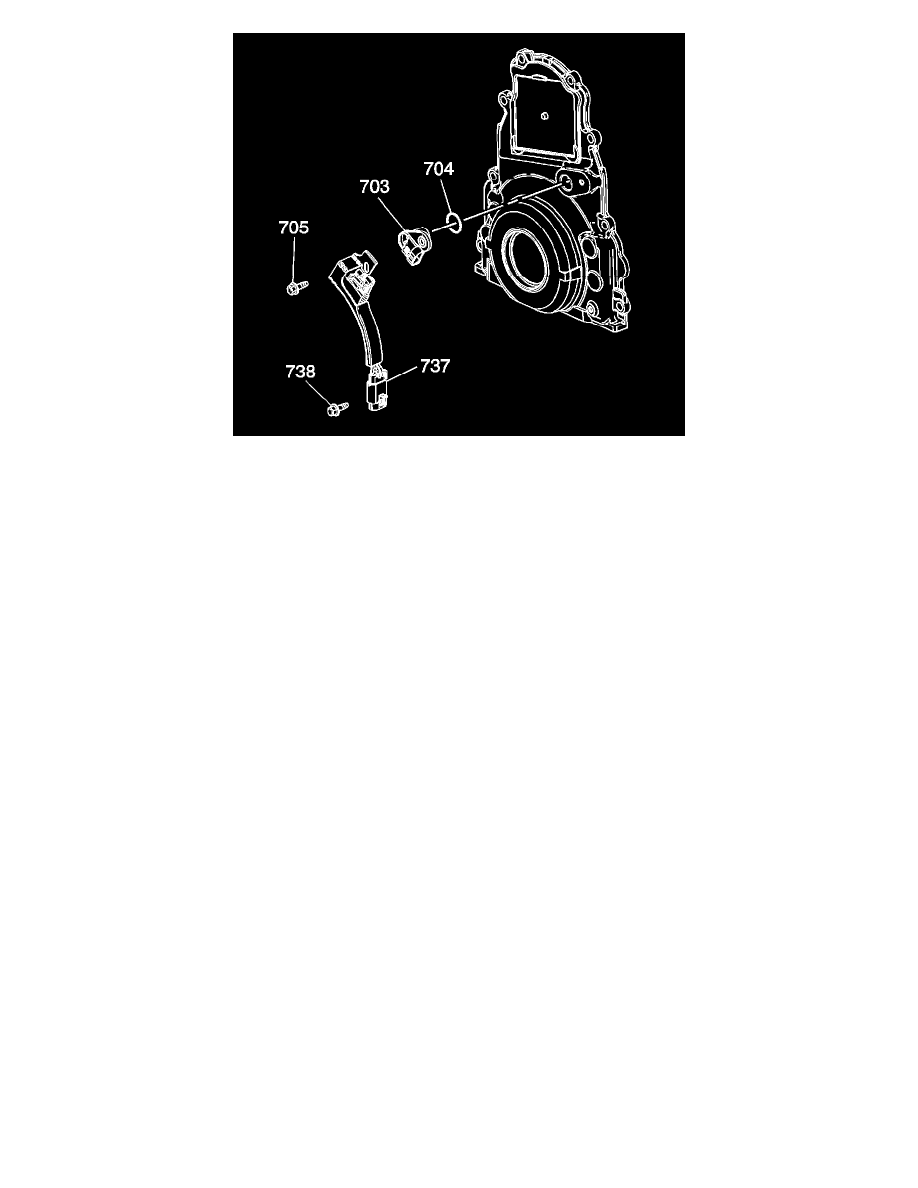 11. Inspect the camshaft position sensor O-ring seal (704) for cuts or damage. If the seal is not cut or damaged, it may be used again.
12. Lubricate the O-ring seal with clean engine oil.
13. Install the O-ring seal onto the sensor (703).
14. Install the sensor to the cover.
15. Install the camshaft position sensor wire harness (737) and bolts (705, 738).
Tighten the bolts to 12 N.m (106 lb in).
16. Install the water pump. Refer to Water Pump Replacement  (See: Water Pump/Service and Repair) .
17. Install the crankshaft balancer. Refer to Crankshaft Balancer Replacement (6.2L)  (See: Cylinder Block Assembly/Harmonic Balancer - Crankshaft
Pulley/Service and Repair)Crankshaft Balancer Replacement (7.0L)  () .