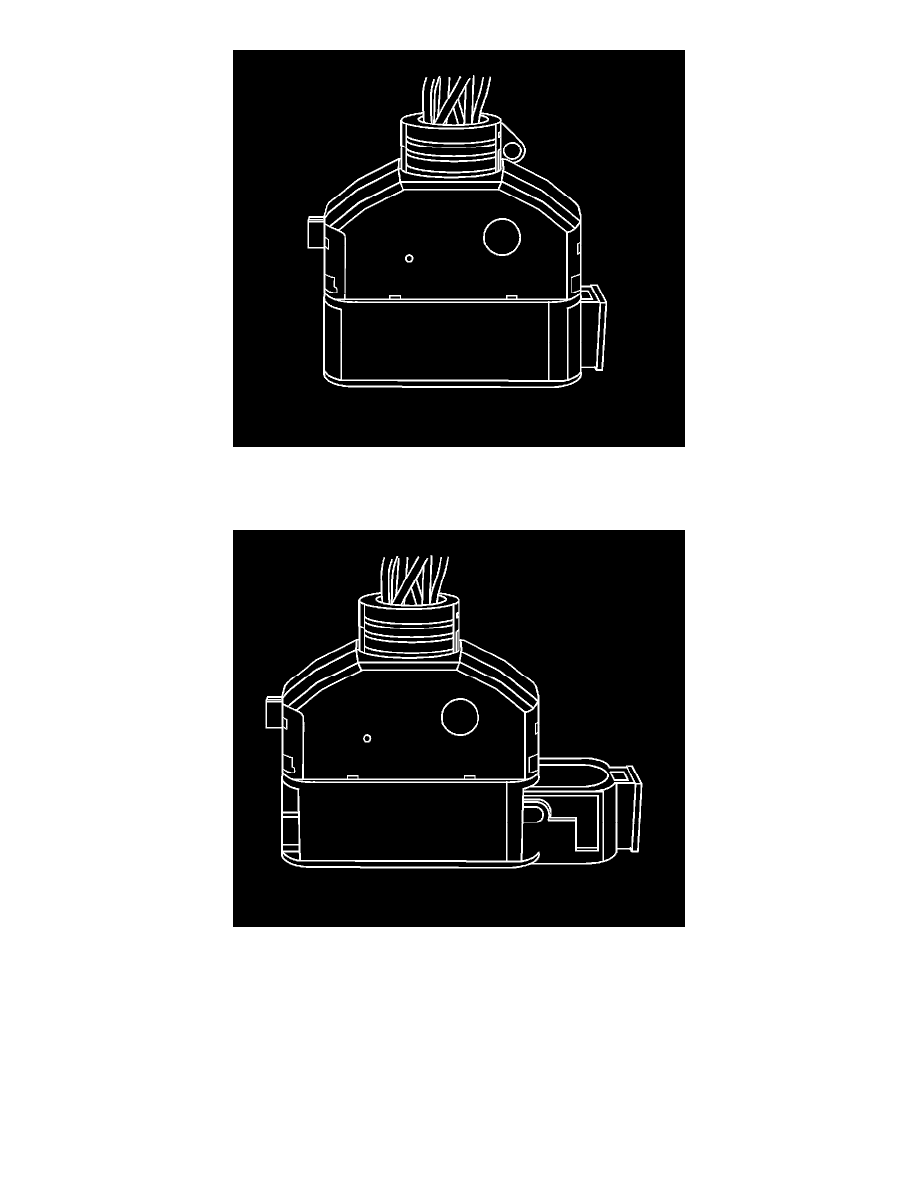 1. Locate the lever lock on the wire dress cover. Remove the connector position assurance (CPA) and slide the lever lock away from the connector
body.
2. Disconnect the connector from the component.
3. Locate the dress cover locking tabs on the dress cover of the connector. Using a small flat-blade tool release all of the locking tabs.