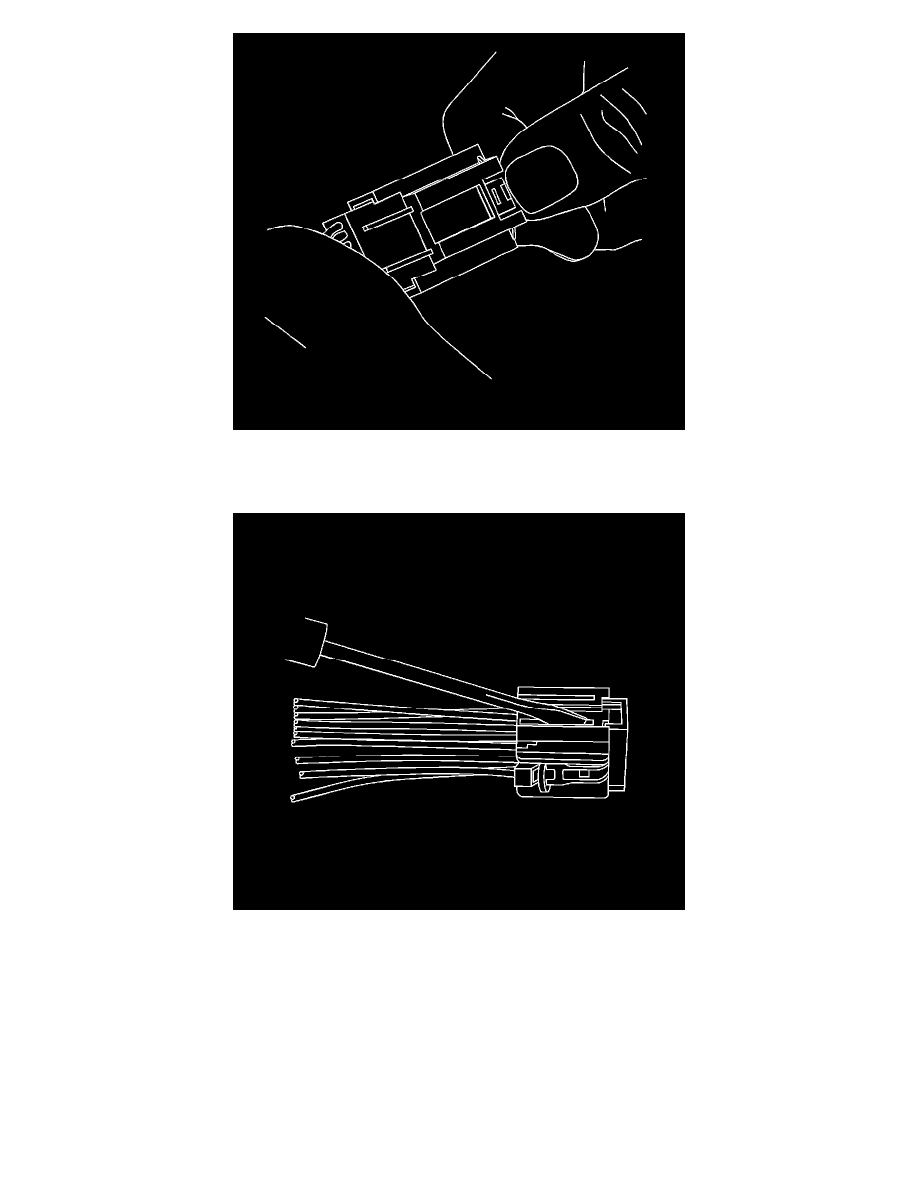 2. Use a small flat-blade tool to very carefully push the terminal position assurance (TPA) towards the face of the connector on both sides of the
connector.
Important:  The TPA is fragile and may break if not done carefully.
View of the male half of the connector with female terminals.