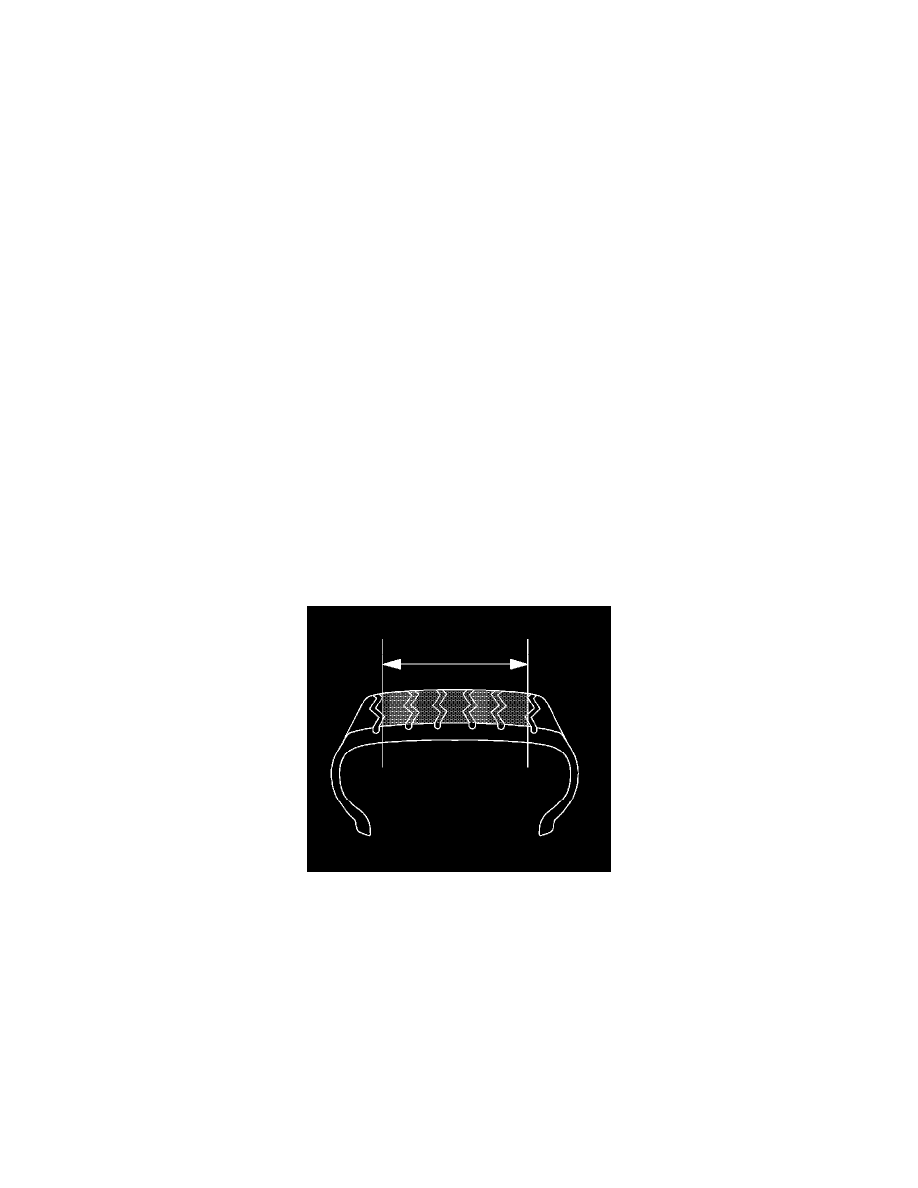 Tires: Technical Service Bulletins
Tires/Wheels - Tire Puncture Repair Procedures
INFORMATION
Bulletin No.: 04-03-10-001F
Date: April 27, 2010
Subject: Tire Puncture Repair Procedures For All Cars and Light Duty Trucks
Models:
2011 and Prior GM Passenger Cars and Light Duty Trucks (including Saturn)
2010 and Prior HUMMER H2, H3
2009 and Prior Saab 9-7X
Supercede:
This bulletin is being revised to add model years. Please discard Corporate Bulletin Number 04-03-10-001E (Section 03 - Suspension).
This bulletin covers puncture repair procedures for passenger car and light duty truck radial tires in the tread area only. The tire manufacturer must be
contacted for its individual repair policy and  whether or not the speed rating is retained after repair.
Caution
-
Tire changing can be dangerous and should be done by trained professionals using proper tools and procedures. Always read and understand any
manufacturer's warnings contained in their customers literature or molded into the tire sidewall.
-
Serious eye and ear injury may result from not wearing adequate eye and ear protection while repairing tires.
-
NEVER inflate beyond 275 kPa (40 pounds) pressure to seat beads.
Some run flat tires, such as the Goodyear Extended Mobility Tire (EMT) used on the Corvette, may require more than 275 kPa (40 psi) to seat the
bead. In such a case, a tire safety cage must be used. Consult the tire manufacturer for its individual repair policy.
-
NEVER stand, lean or reach over the assembly during inflation.
Repairable area on a radial tire.
Important
-
NEVER repair tires worn to the tread indicators 1.59 mm (2/32") remaining depth).
-
NEVER repair tires with a tread puncture larger than 6.35 mm (1/4").
-
NEVER substitute an inner tube for a permissible or non-permissible repair.
-
NEVER perform an outside-in tire repair (plug only, on the wheel).
-
Every tire must be removed from the wheel for proper inspection and repair.
-
Regardless of the type of repair used, the repair must seal the inner liner and fill the injury.
-
Consult with repair material supplier/manufacturer for repair unit application procedures and repair tools/repair material
recommendations.
Three basic steps for tire puncture repair:
1. Remove the tire from the wheel for inspection and repair.