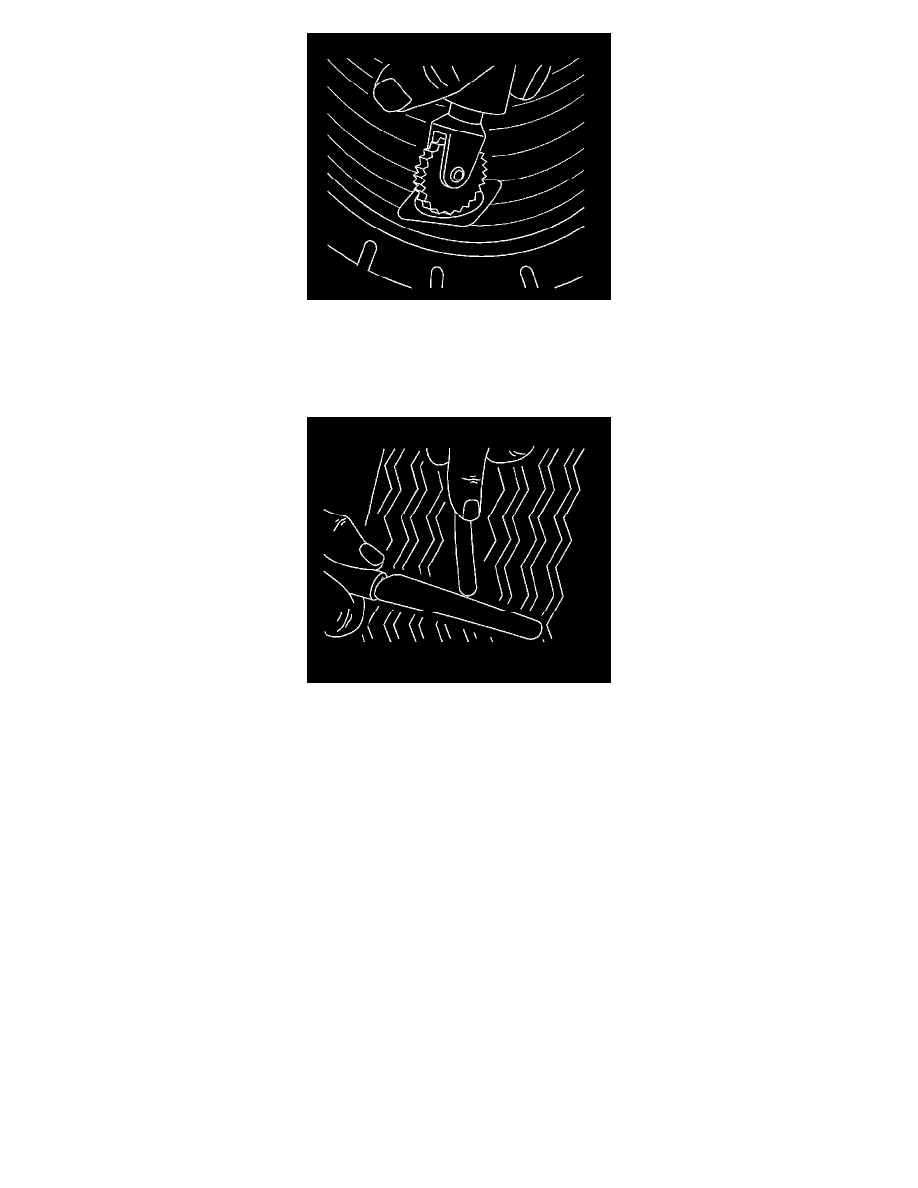 1. The tire must be in the relaxed position when the repair unit is installed (Do not spread the beads excessively).
Two-Piece Plug and Repair Units
1. If applicable, install the repair unit so that the alignment is correct.
2. Center the repair unit over the injury and stitch down thoroughly with the stitching tool, working from the center out.
3. Being careful not to stretch the plug material, cut the plug flush with the outer tread.
Combination Repair/Plug Units
1. Pull the plug through the injury until the repair just reaches the liner. Stitch down thoroughly.
2. Follow the repair material manufacturer's recommendations for further installation instructions.
2. Consult your repair material supplier for the proper stitching tool.
Safety Cage