< PREV PAGE
NEXT PAGE >
Corvette V8-6.2L (2008)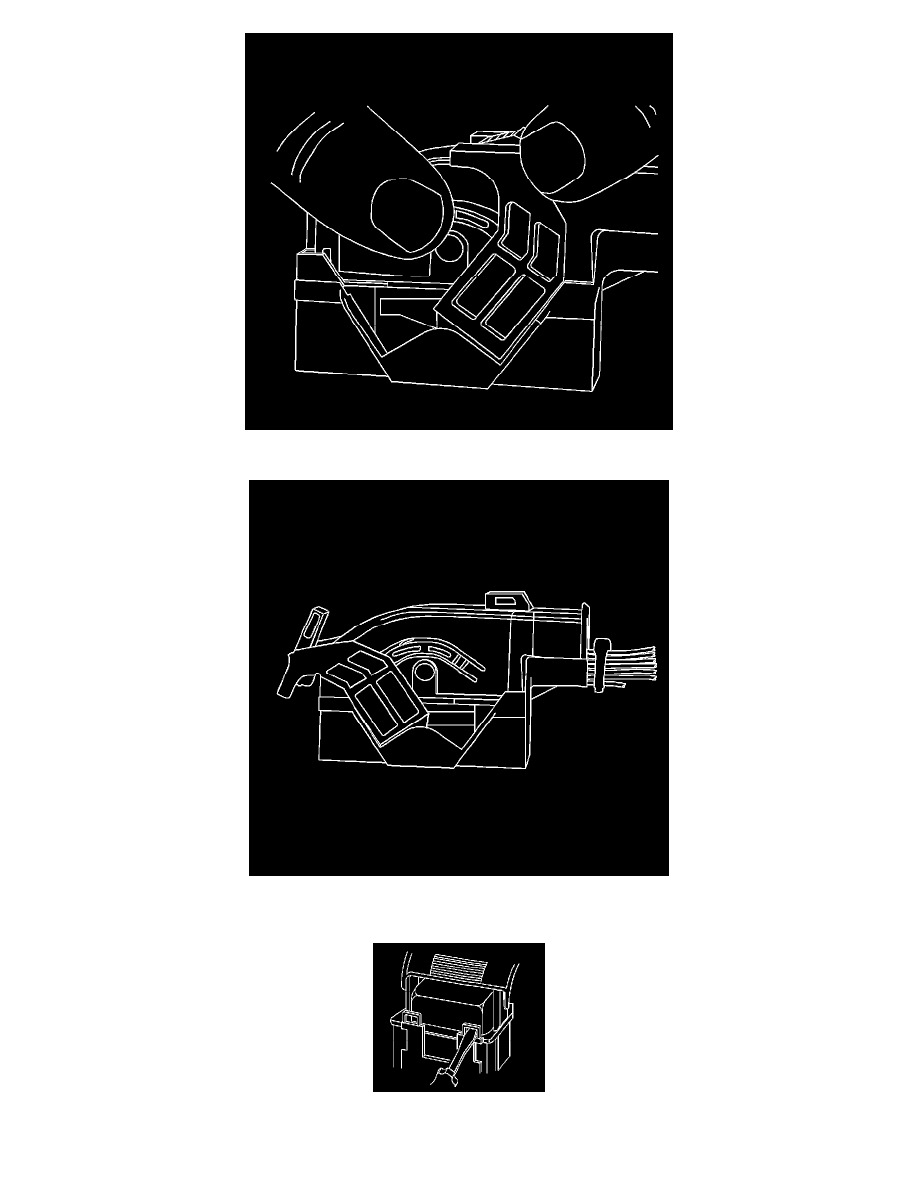 Depress the locks that are located on both sides of the wiredress cover and pull the lever over and past the locks.
View of the connector when released from the component.
2. Disconnect the connector from the component.
3. Locate the dress cover locking tabs at the front of the connector. Using a small flat-blade tool push down on one of the locking tabs and pull the
cover up until the dress cover releases. Repeat this procedure for the other locking tab.
< PREV PAGE
NEXT PAGE >