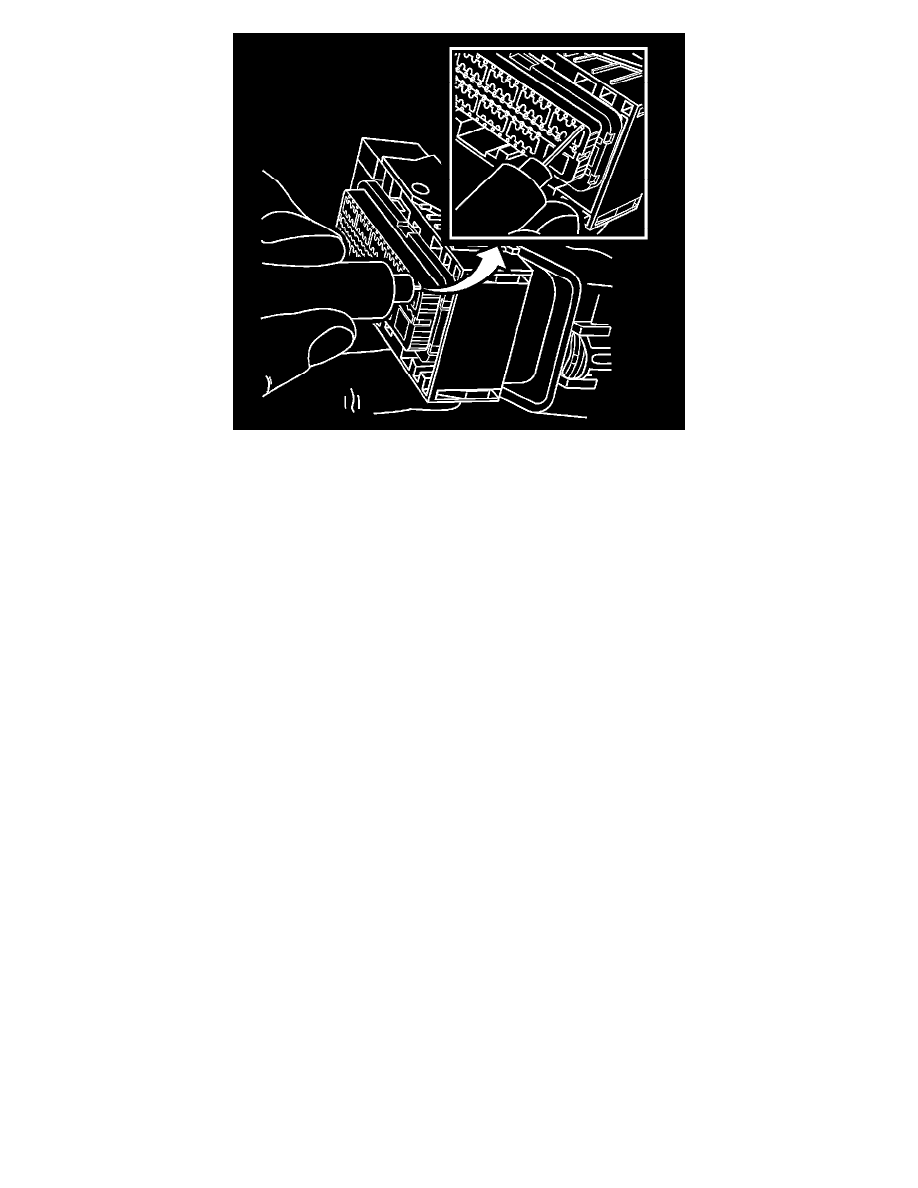 9. Insert the J 38125-213 into the small terminal release hole on the nose piece and gently pull on the back of the wire.
10. See the release tool cross reference in the Reference Guide of the J-38125  Terminal Repair Kit to ensure that the correct release tool is used.
Terminal Repair Procedure
Refer to the terminal crimping procedure in the Reference Guide of the J-38125  Terminal Repair Kit.
Terminal Replacement Procedure
After the terminal is crimped to the wire, perform the following procedure in order to replace the terminal.
1. Slide the new terminal into the correct cavity at the back of the connector.
2. Push the terminal into the connector until it locks into place. The new terminal should be even with the other terminals. Insure that the terminal is
locked in place by gently pulling on the wire.
3. To assemble the connector, reverse the connector disassembly procedure.
Repairing Connector Terminals
Repairing Connector Terminals
Tools Required
J-38125 Terminal Repair Kit
Use the following repair procedures in order to repair the following: 
*
Push to Seat terminals
*
Pull to Seat terminals
Some terminals do not require all of the steps shown. Skip the steps that do not apply for your terminal repair. The J-38125  contains further information.
1. Cut off the terminal between the core and the insulation crimp. Minimize any wire loss.
For cable seal terminals, remove the seal.
2. Apply the correct cable seal per gage size of the wire, if used.
Slide the seal back along the wire in order to enable insulation removal.
3. Remove the insulation.
4. For sealed terminals only, align the seal with the end of the cable insulation.
5. Position the strip in the terminal.
For sealed terminals, position the strip and seal in the terminal.
6. Hand crimp the core wings.
7. Hand crimp the insulation wings.