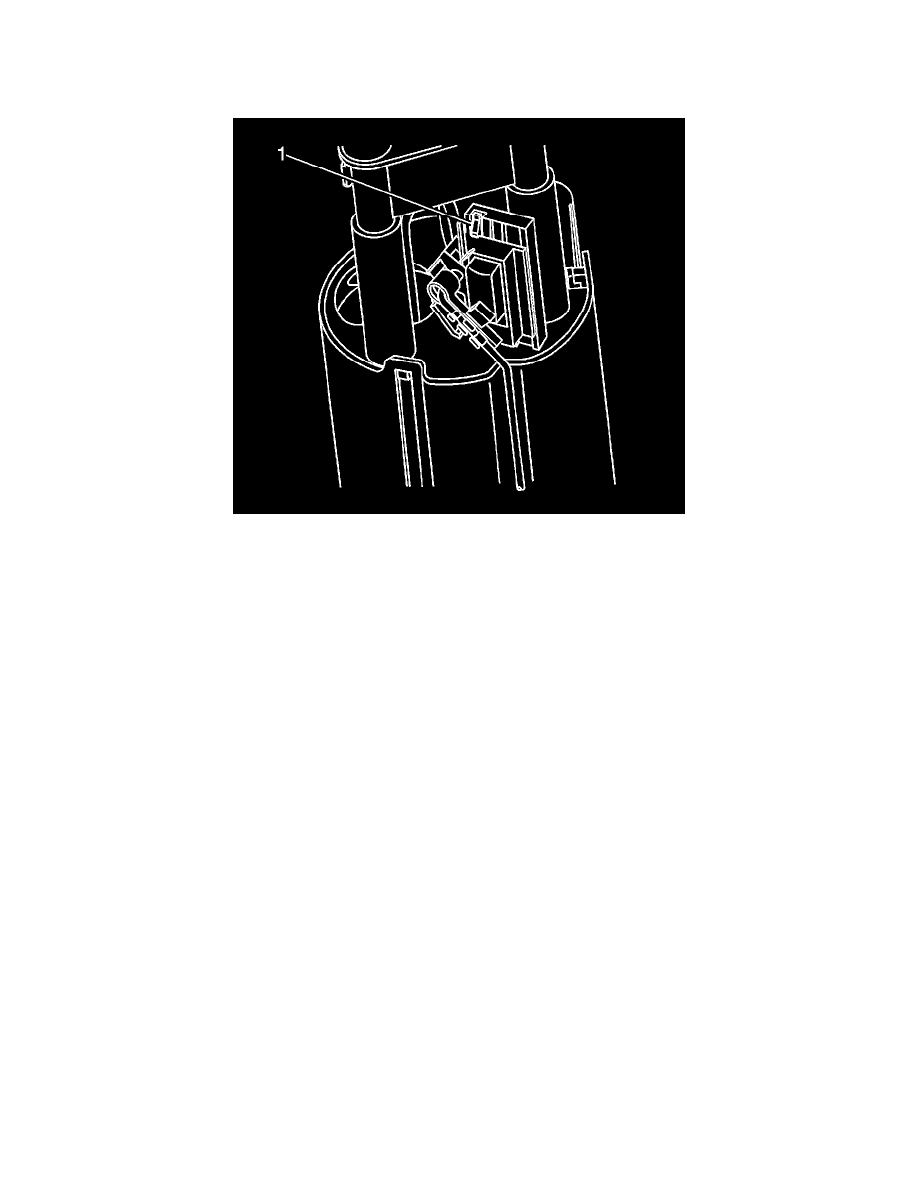 5. Push in the lock tab (1) above the level sender body and slide the level sender out of the slot.
6. Remove the level sender from the module. Ensure wires are routed into the slot in the back of the level sender body.
Installation Procedure
1. Insert NEW level sender assembly into slot and slide down until lock tab (1) engages.
2. Route wires next to regulator ground wire and up to electrical connector.
3. Slide the level sender wires into the open slots in the electrical connector.
4. Connect the electrical connector into the flange.
5. Test the level sender resistance with an ohmmeter.
1. Empty stop = 38.5-41.5 ohms.
2. Full stop = 247-253 ohms.
3. No open circuits along the full sweep.
6. Install module into tank. Refer to Fuel Tank Fuel Pump Module Replacement - Left Side  (See: Fuel Delivery and Air Induction/Fuel
Pump/Service and Repair) .
7. Measure the resistance across the level sender with tank upright. Should read empty tank. 
8. Roll tank over. Resistance should read full stop.
9. Return tank to upright position. Ensure proper empty stop resistance. This is done to ensure the level sender operates freely inside the tank and is
not hung up on any of the internal lines.