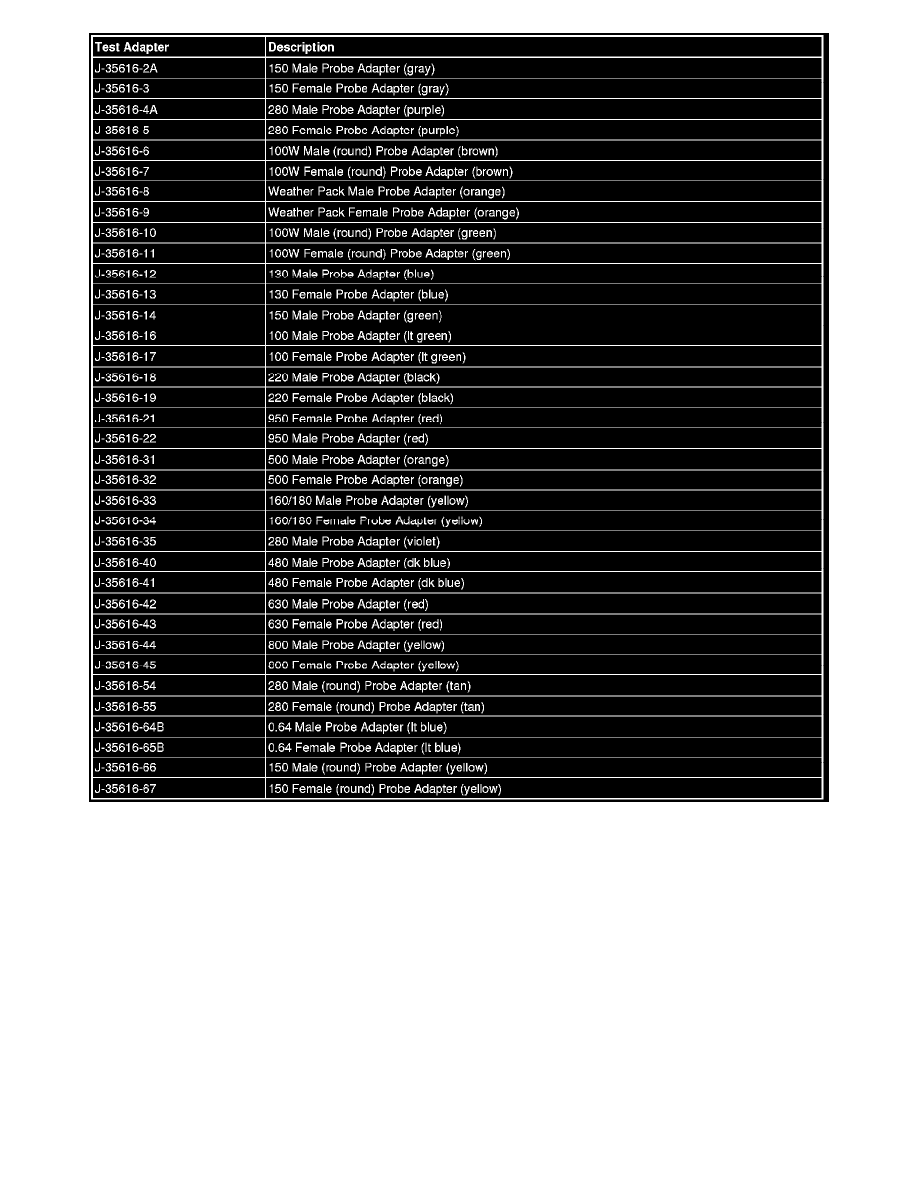 Backprobe
Important:  
*
Backprobe connector terminals only when specifically required in diagnostic procedures.
*
Do not backprobe a sealed (Weather Pack(R)) connector, less than a 280 series Metri-Pack connector, a Micro-Pack connector, or a flat
wire (dock and lock) connector.
*
Backprobing can be a source of damage to connector terminals. Use care in order to avoid deforming the terminal, either by forcing the
test probe too far into the cavity or by using too large of a test probe.
*
After backprobing any connector, inspect for terminal damage. If terminal damage is suspected, test for proper terminal contact.
Do not disconnect the connector and probe the terminals from the harness side (back) of the connector.
Scan Tool Snapshot Procedure
Scan Tool Snapshot Procedure