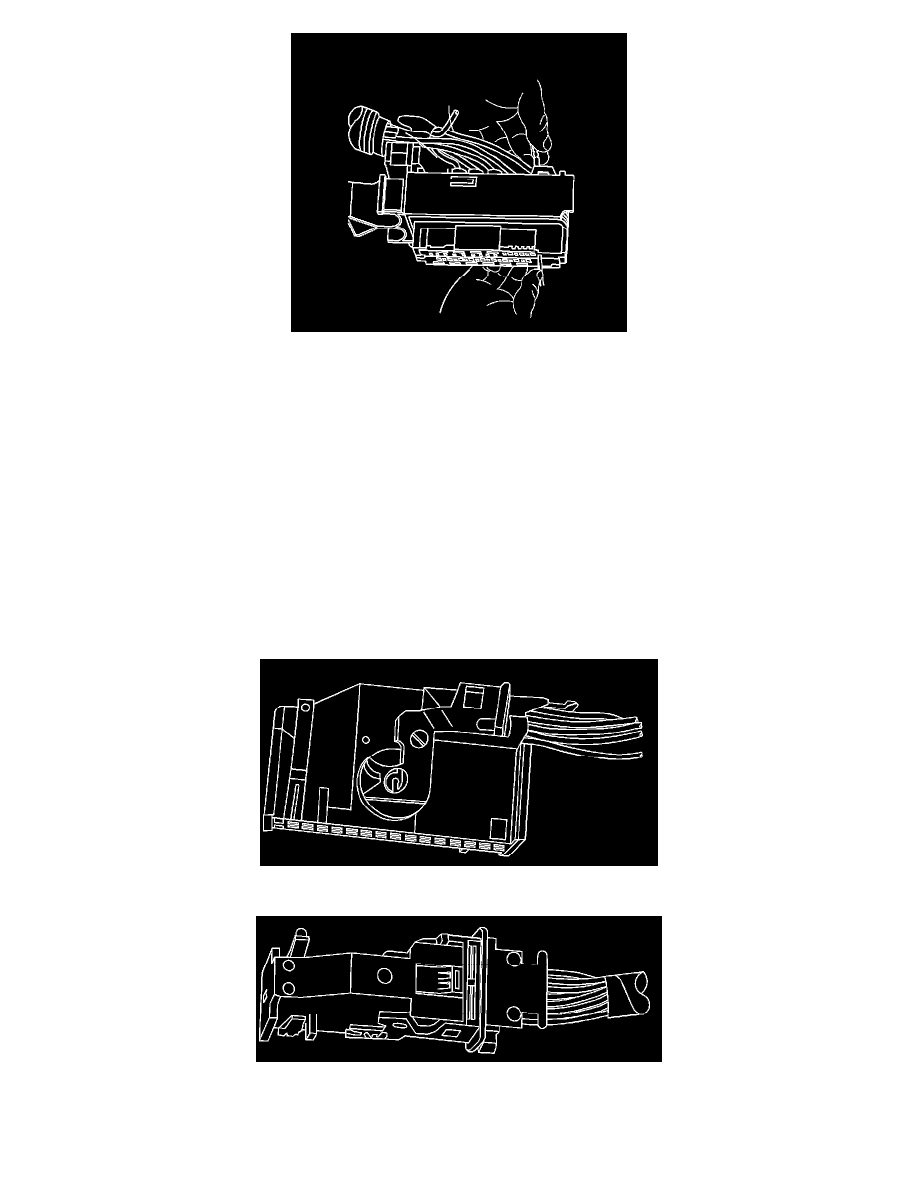 7. Pressing the J 38125-12A (GM P/N 12094429) tool in the release cavity of the terminal you are removing, gently pull the wire out of the back of
the connector. Always remember never use force when pulling a terminal out of a connector. See the release tool cross reference in the Reference
Guide of the J-38125  to ensure that the correct release tool is used.
Terminal Repair Procedure
Use the appropriate terminal and crimper in the J-38125  in order to replace the terminal.
Tyco/AMP Connectors (Door Module)
Tyco/AMP Connectors (Door Module)
Tools Required
J-38125 Terminal Repair Kit
Removal Procedure
Side view of connector.
View of top of connector.
1. Locate the assist lever and lock on the top of the connector.