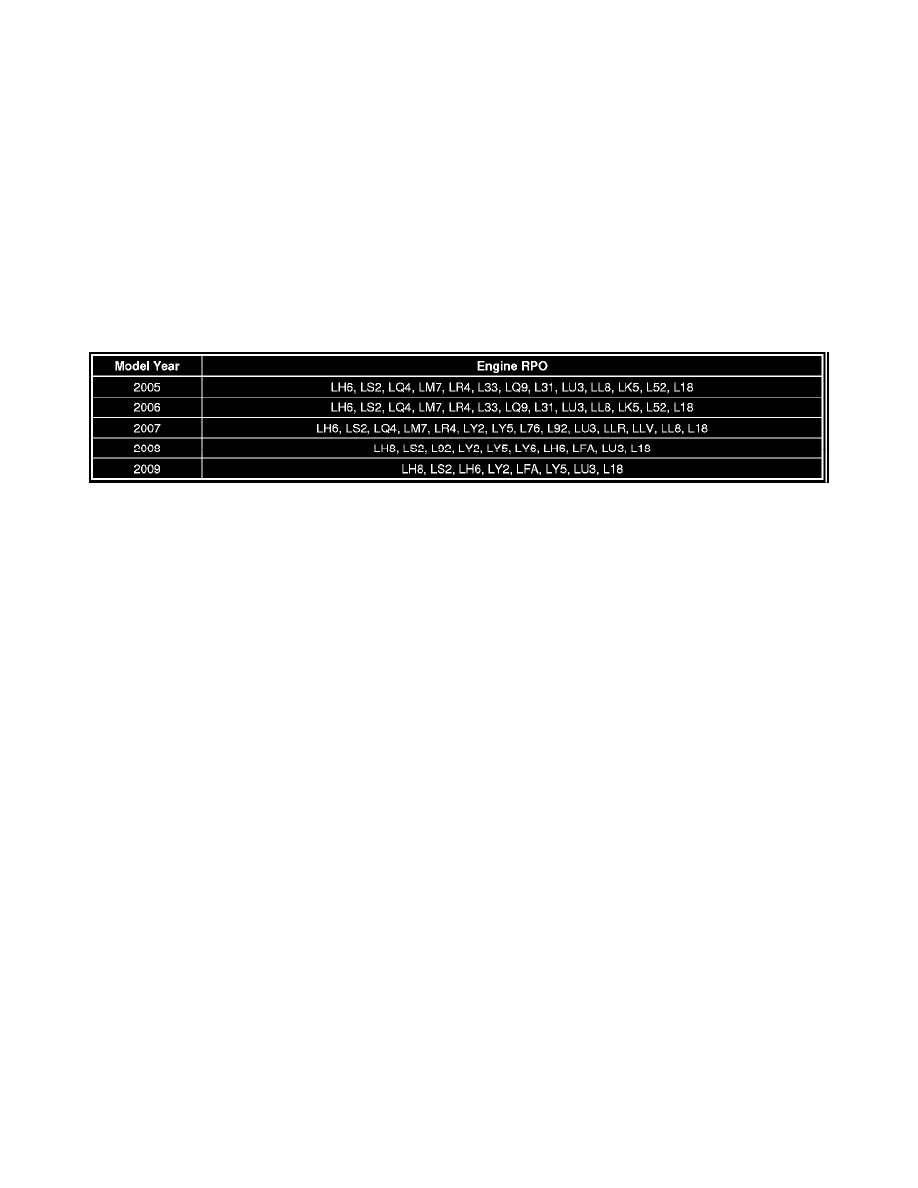 Fuel Injector: Customer Interest
Fuel System - Driveability Issues/MIL/Multiple DTC's
TECHNICAL
Bulletin No.: 03-06-04-030G
Date: April 22, 2009
Subject:
Various Driveability Symptoms Due to Clogged Fuel Injectors, MIL/SES DTCs P0171, P0172, P0174, P0300, P1174, P1175 (Clean Fuel Injectors
and/or Perform Injector Test With AFIT CH-47976)
Models:
2005-2009 GM Passenger Cars and Light Duty Trucks
2005-2009 HUMMER H2
2006-2009 HUMMER H3
2005-2009 Saab 9-7X
Equipped with Engine RPOs listed in the Table above and MULTEC(R) 2 Fuel Injectors
Attention:
GM does not support cleaning injectors on any engines that are not listed in this bulletin. Engines other than the ones listed in this bulletin that diagnosis
indicates having restricted injectors should have those injectors replaced.
Supercede:
This bulletin is being revised to update the model year to 2009 and to provide applicable engine RPO table. Please discard Corporate Bulletin Number
03-06-04-030F (Section 06 - Engine/Propulsion System).
Condition
Some customers may comment on any of the following various driveability symptoms:
-
Extended Crank Time
-
Hard to Start
-
MIL/SES Illuminated with DTCs
-
Hesitation
-
Lack of Power
-
Surge or Chuggle
-
Rough Idle
-
Light or Intermittent Misfire
Cause
Due to various factors, the fuel injectors may become restricted. Extensive testing has demonstrated that fuel related issues are the cause of clogged
injectors. At this point, no specific fuel, fuel constituent, or engine condition has been identified as causing the restriction. The restriction causes the
engine to operate at a lean air fuel ratio. This may either trigger the MIL to illuminate or the engine to develop various driveability symptoms. 
Correction