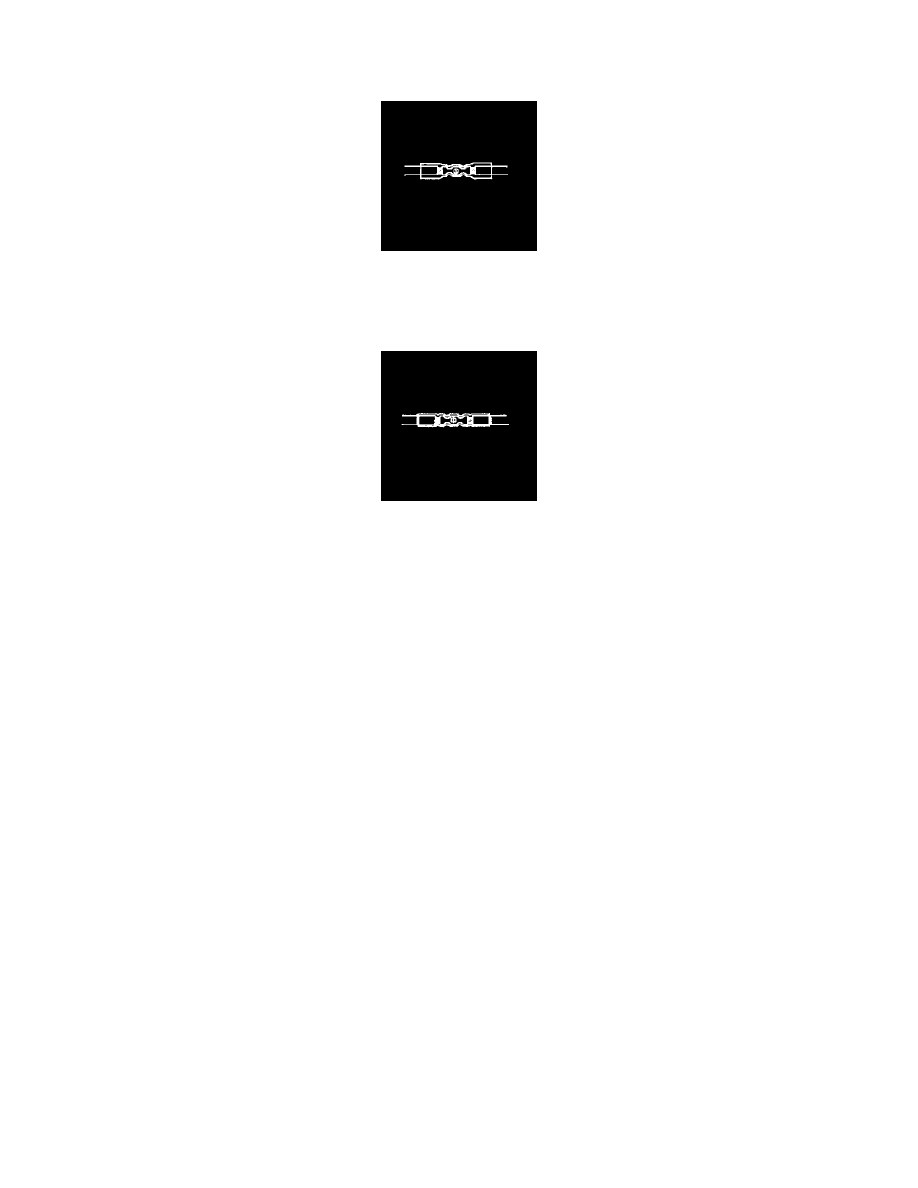 6. Place the DuraSeal splice sleeve in the nest. Ensure that the crimp falls midway between the end of the barrel and the stop. The sleeve has a stop
(3) in the middle of the barrel (2) in order to prevent the wire (1) from going further. Close the hand crimper handles slightly in order to firmly
hold the DuraSeal splice sleeve in the proper nest.
7. Insert the wire into the splice sleeve barrel until the wire hits the barrel stop. 
8. Tightly close the handles of the crimp tool until the crimper handles open when released.
The crimper handles will not open until you apply the proper amount of pressure to the splice sleeve. Repeat steps 4 and 5 for the opposite end of
the splice.
9. Using the heat torch, apply heat to the crimped area of the barrel.
10. Start in the middle and gradually move the heat barrel to the open ends of the tubing:
*
The tubing will shrink completely as the heat is moved along the insulation.
*
A small amount of sealant will come out of the end of the tubing when sufficient shrinkage is achieved.
Heated Oxygen Sensor Wiring Repairs
Heated Oxygen Sensor Wiring Repairs
Tools Required
J-38125 Terminal Repair Kit
Notice:  Do not solder repairs under any circumstances as this could result in the air reference being obstructed.
If the heated oxygen sensor pigtail wiring, connector, or terminal is damaged the entire oxygen sensor assembly must be replaced. Do not attempt to
repair the wiring, connector, or terminals. In order for the sensor to function properly it must have a clean air reference. This clean air reference is
obtained by way of the oxygen sensor signal and heater wires. Any attempt to repair the wires, connectors or terminals could result in the obstruction of
the air reference and degrade oxygen sensor performance. 
The following guidelines should be used when servicing the heated oxygen sensor:
*
Do not apply contact cleaner or other materials to the sensor or vehicle harness connectors. These materials may get into the sensor, causing poor
performance. Also, the sensor pigtail and harness wires must not be damaged in such a way that the wires inside are exposed. This could provide a
path for foreign materials to enter the sensor and cause performance problems.
*
Neither the sensor nor vehicle lead wires should be bent sharply or kinked. Sharp bends, kinks, etc., could block the reference air path through the
lead wire.
*
Do not remove or defeat the oxygen sensor ground wire (where applicable). Vehicles that utilize the ground wire sensor may rely on this ground as
the only ground contact to the sensor. Removal of the ground wire will also cause poor engine performance.
*
To prevent damage due to water intrusion, be sure that the peripheral seal remains intact on the vehicle harness connector.
The engine harness may be repaired using the J-38125  .
High Temperature Wiring Repairs