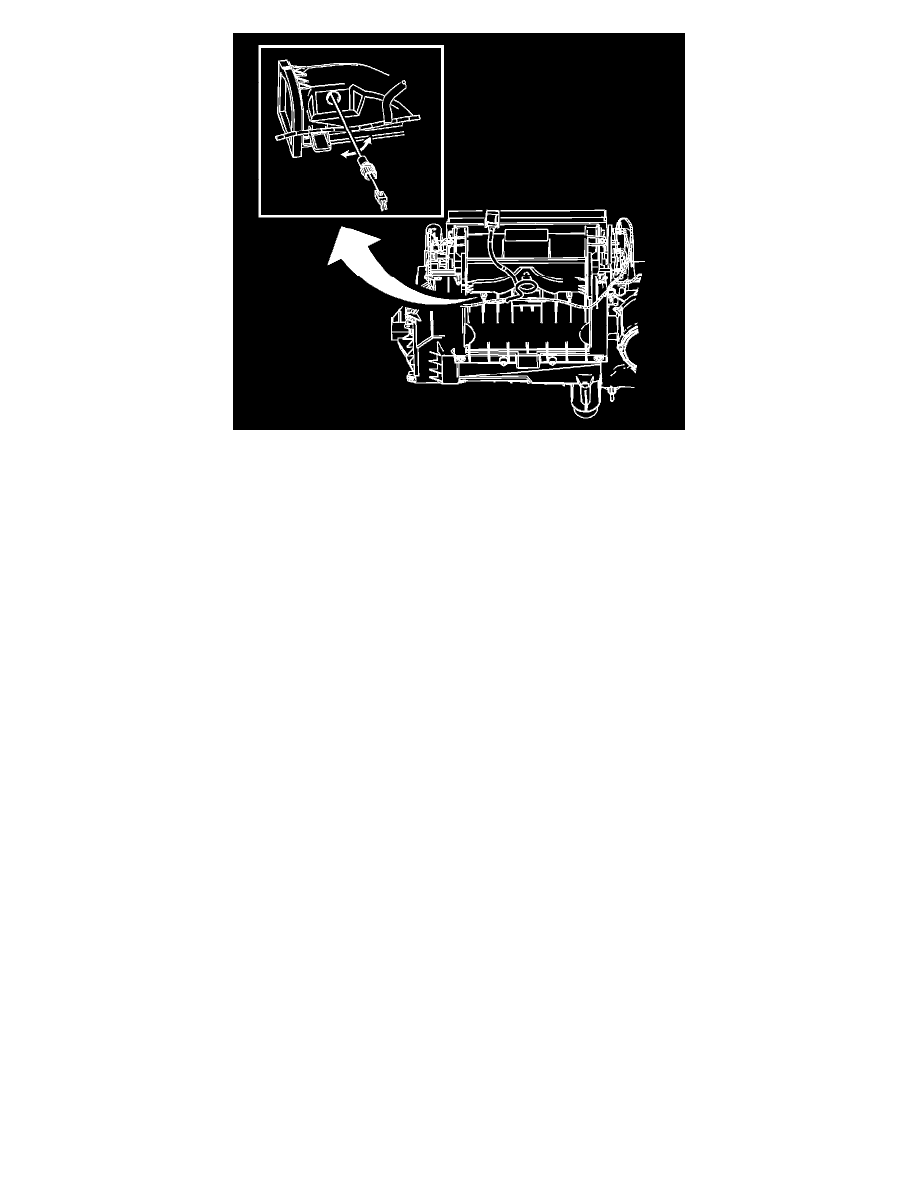 Important:  Rotate the DTM sensor clockwise to engage the sensor to the lower duct.
1. Install the lower LH DTM sensor to the HVAC module.
2. Connect the lower LH DTM sensor electrical connector.
3. Install the HVAC module. Refer to HVAC Module Assembly Replacement  (See: Heating and Air Conditioning/Housing Assembly
HVAC/Service and Repair) .