< PREV PAGE
NEXT PAGE >
Corvette V8-6.2L (2008)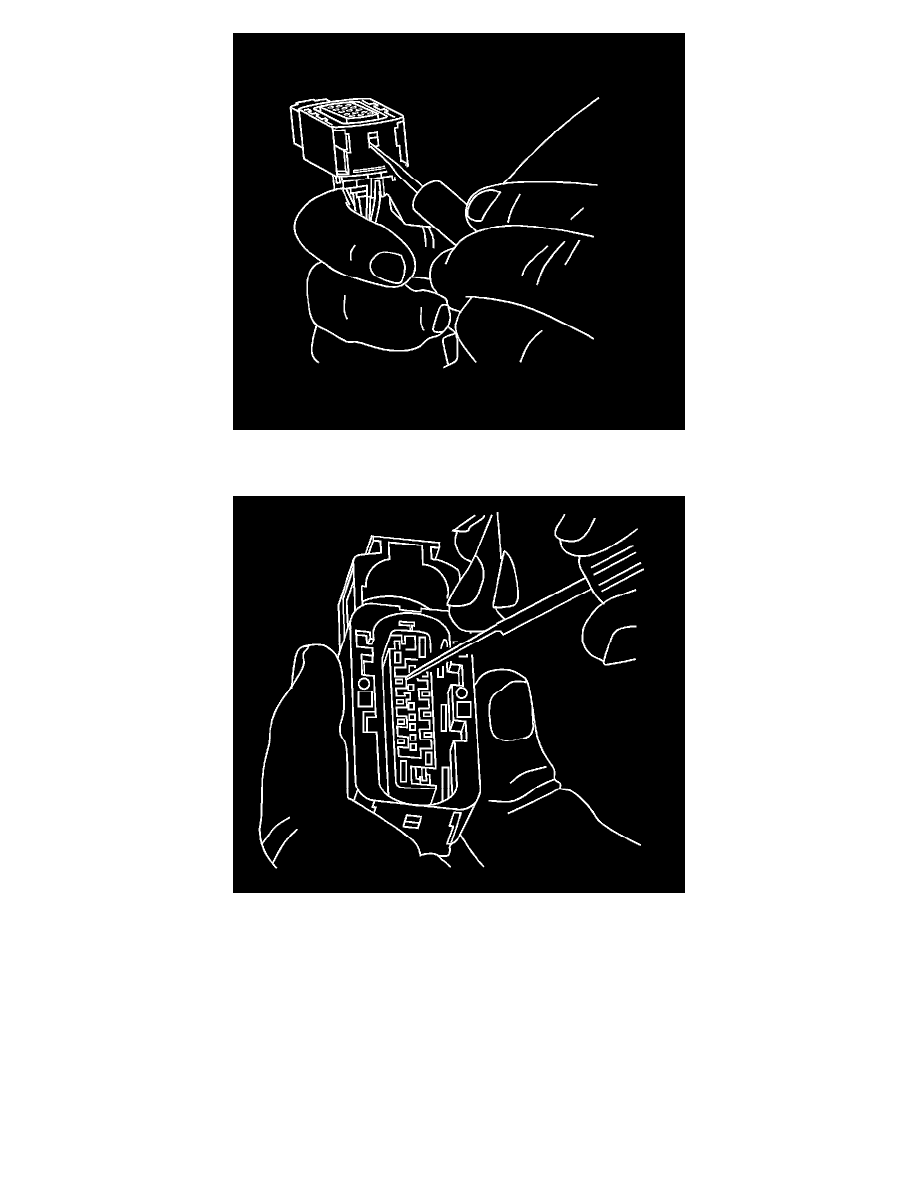 9. Insert the J 38125-12A (GM P/N 12094429) tool to release the terminals by inserting the tool into the terminal release cavity. See the release tool
cross reference in the Reference Guide of the J-38125  to ensure that the correct release tool is used.
10. While holding the removal tool in place, gently pull the wire out of the back of the connector. Always remember never use force when pulling a
terminal out of a connector.
Repair Procedure
Use the appropriate terminal and follow the instructions in the J-38125  . 
Location of the terminal in the repair tray and the proper crimp tool can be found in the appropriate connector end view.
FCI Connectors
FCI Connectors
< PREV PAGE
NEXT PAGE >