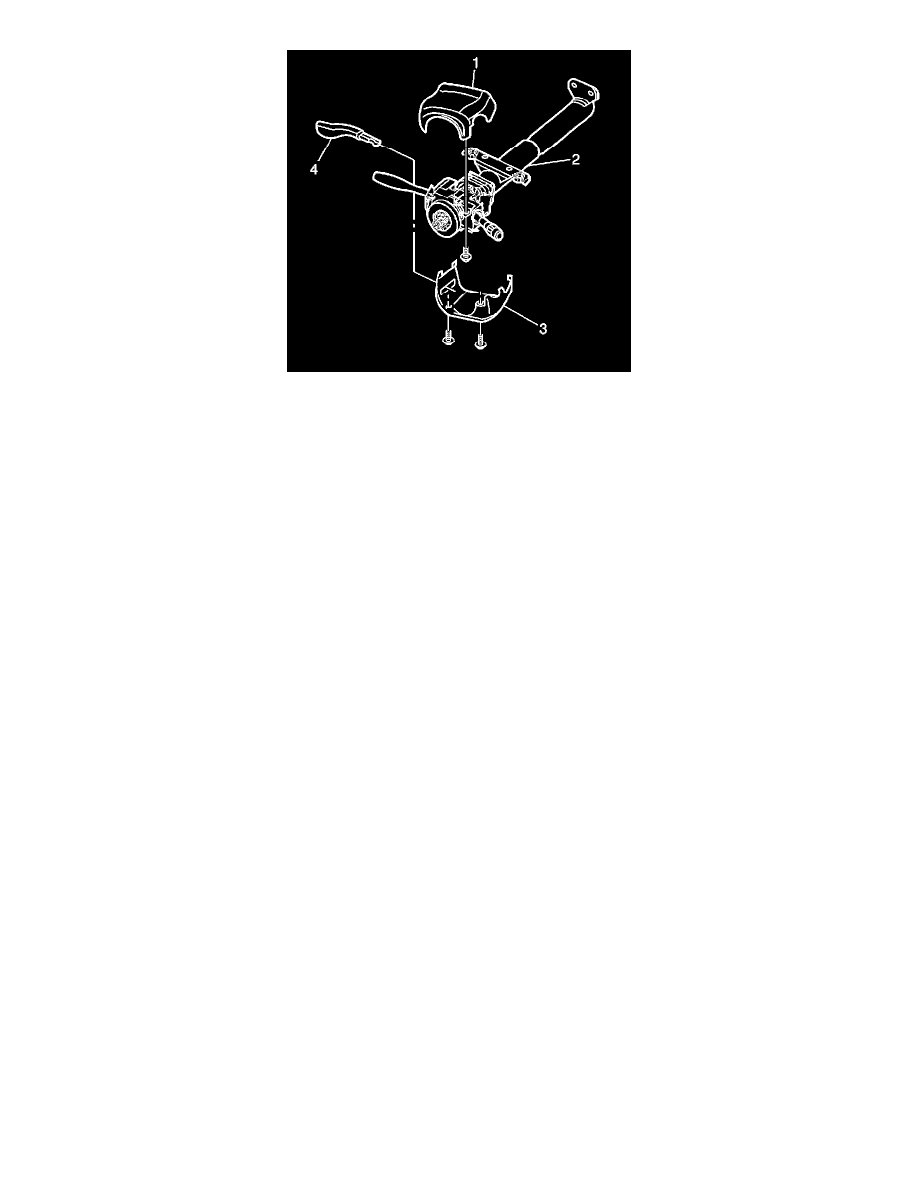 3. Install the upper (1) and the lower (3) steering column covers.
4. Install the tilt wheel lever (4). Refer to Tilt Lever Replacement  (See: Steering and Suspension/Steering/Steering Column/Service and Repair/Tilt
Lever Replacement) .
5. Install the driver knee bolster trim panel. Refer to Driver Knee Bolster Panel Replacement  (See: Body and Frame/Interior Moulding /
Trim/Dashboard / Instrument Panel/Service and Repair) .