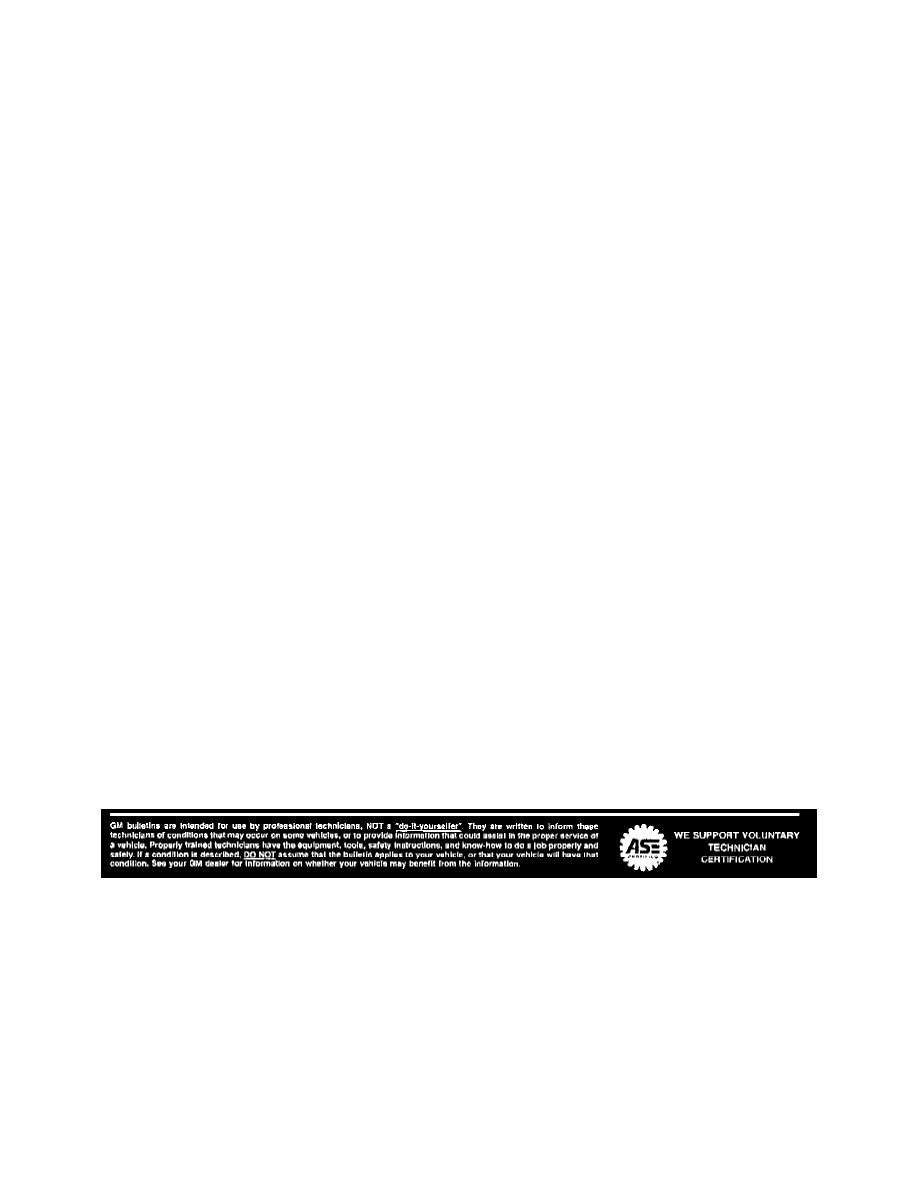 Control Module: Customer Interest
A/T - 4L80E Engine Stalls and/or Surges at Stop
File In Section: 07 Transmission/Transaxle 
Bulletin No.: 00-07-30-006
Date: May, 2000
TECHNICAL
Subject:
Stalls/Surges at Stop or When Shifted to Drive or Reverse (Install Updated Calibration)
Models:
1998-2000 Chevrolet and GMC C/K Models and G Van with Hydra-Matic 4L80-E Transmission (RPO MT1)
This bulletin is being revised to include additional model years and new Correction information. Please discard Corporate Bulletin Number 87-71-63
(Section 7 - Transmission/Transaxle).
Condition
Some owners may comment on an engine stall or a slight surge at a stop or when the transmission is shifted into drive or reverse.
Cause
The transmission calibration may not be optimal for the best engine/transmission performance.
Correction
Install the latest new calibration.
Parts Information
The calibrations listed are electronic calibrations and are NOT available from GMSPO. Calibrations will be available from Techline starting January
2000, on the TIS 2000 Disk 2 CD ROM.
Warranty Information
For vehicles repaired under warranty, use:
Labor
Operation
Description
Labor Time
J6355
On-Car Reprogramming.
Use published
Transmission
labor operation time
Disclaimer