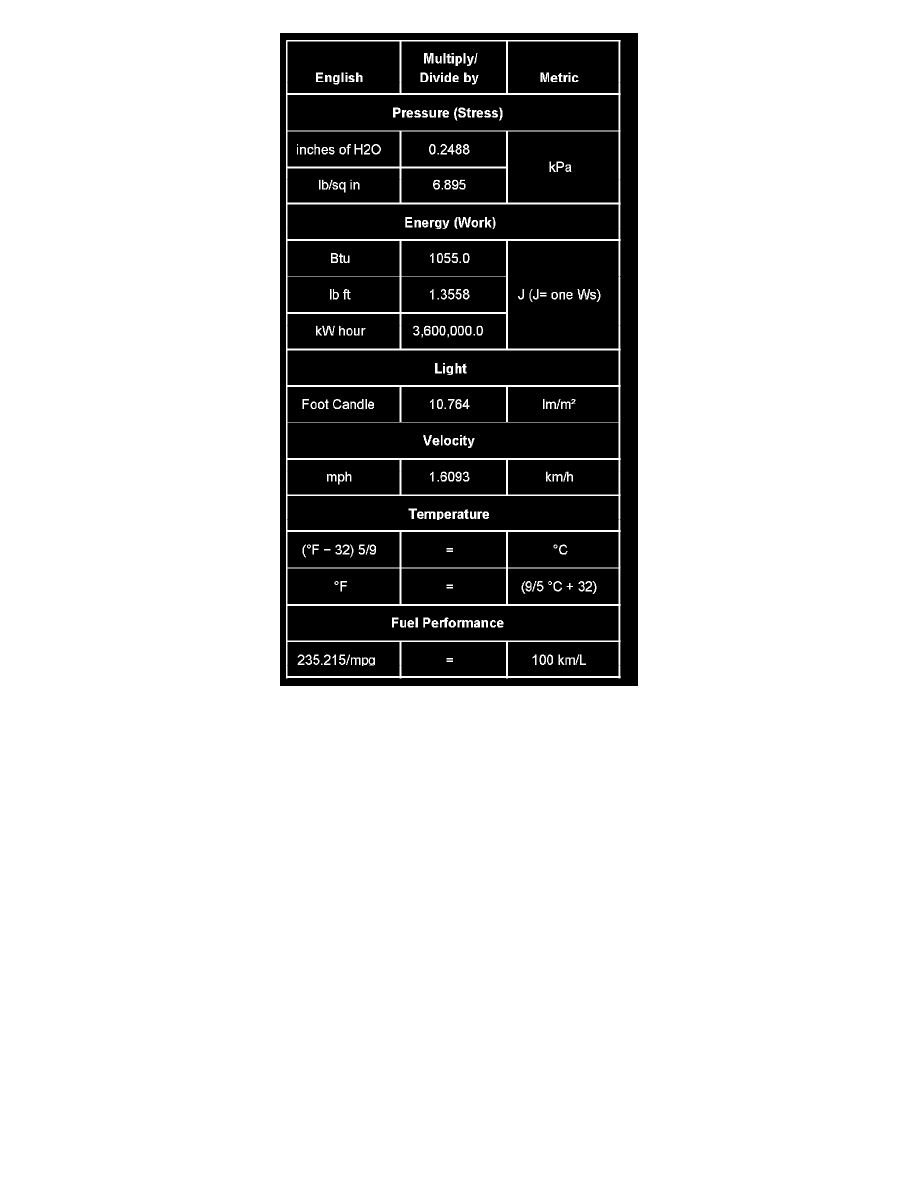 Conversion - English/Metric Part 3
Special Tools and Ordering Information
SPECIAL TOOLS AND ORDERING INFORMATION
The special service tools shown that have product numbers beginning with J, SA or BT are available for worldwide distribution from:
Monday through Friday
8:00 am-7:00 pm Eastern Standard Time
The TECH 2 scan tool and accessories can be purchased through:
Monday through Friday
8:00 am-6:00 pm EST
Fasteners
FASTENERS
METRIC FASTENERS
This vehicle is dimensioned in the metric system. Most metric fasteners are very close in diameter to well known fasteners in the English, inch system.
Replace fasteners with those of the same nominal diameter, thread pitch, and strength.
A number marking identifies the OE metric fasteners except cross-recess head screws. The number also indicates the strength of the fastener material.
A Posidrive(r) or Type 1A cross-recess identifies a metric cross-recess screw. For best results, use a Type 1A cross-recess screwdriver, or equivalent,
in Posidrive(r) recess head screws.
GM Engineering Standards and North American Industries have adopted a portion of the ISO-defined standard metric fastener sizes. The purpose was
to reduce the number of fastener sizes used while retaining the best thread qualities in each thread size. For example, the metric M6.0 X 1 screw, with