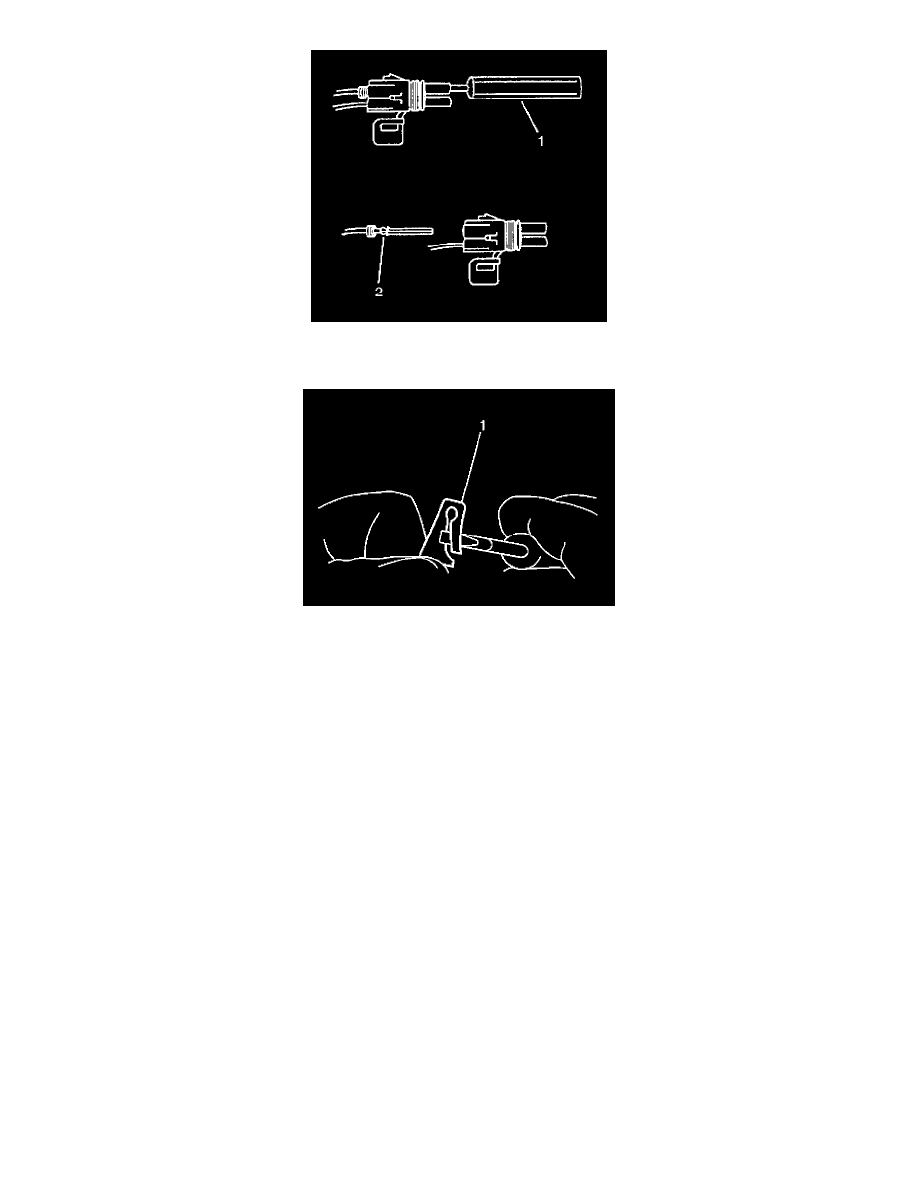 3. Use the proper pick or removal tool (1) in order to release the terminal.
4. Gently pull the cable and the terminal (2) out of the back of the connector.
5. Re-form the locking device if you are going to reuse the terminal (1).
6. To repair the terminal, refer to Terminal Repair.
TERMINAL REPAIR
1. Slip the cable seal away from the terminal.
2. Cut the wire as close to the terminal as possible.
3. Slip a new cable seal onto the wire.
4. Strip 5 mm (3/16 in) of insulation from the wire.
5. Crimp a new terminal to the wire.
6. Solder the crimp with rosin core solder.
7. Slide the cable seal toward the terminal.
8. Crimp the cable seal and the insulation.
9. If the connector is outside of the passenger compartment, apply grease to the connector.
REINSTALLING TERMINAL
1. In order to reuse a terminal or lead assembly.
2. Ensure that the cable seal is kept on the terminal side of the splice.
3. Insert the lead from the back until it catches.
4. Install the TPA, CPA and/or the secondary locks.
Pull to Seat Connectors
PULL TO SEAT CONNECTORS
TERMINAL REMOVAL
If the terminal is visibly damaged or is suspected of having a faulty connection, the terminal should be replaced.
Follow the steps below in order to repair pull-to-seat connectors: