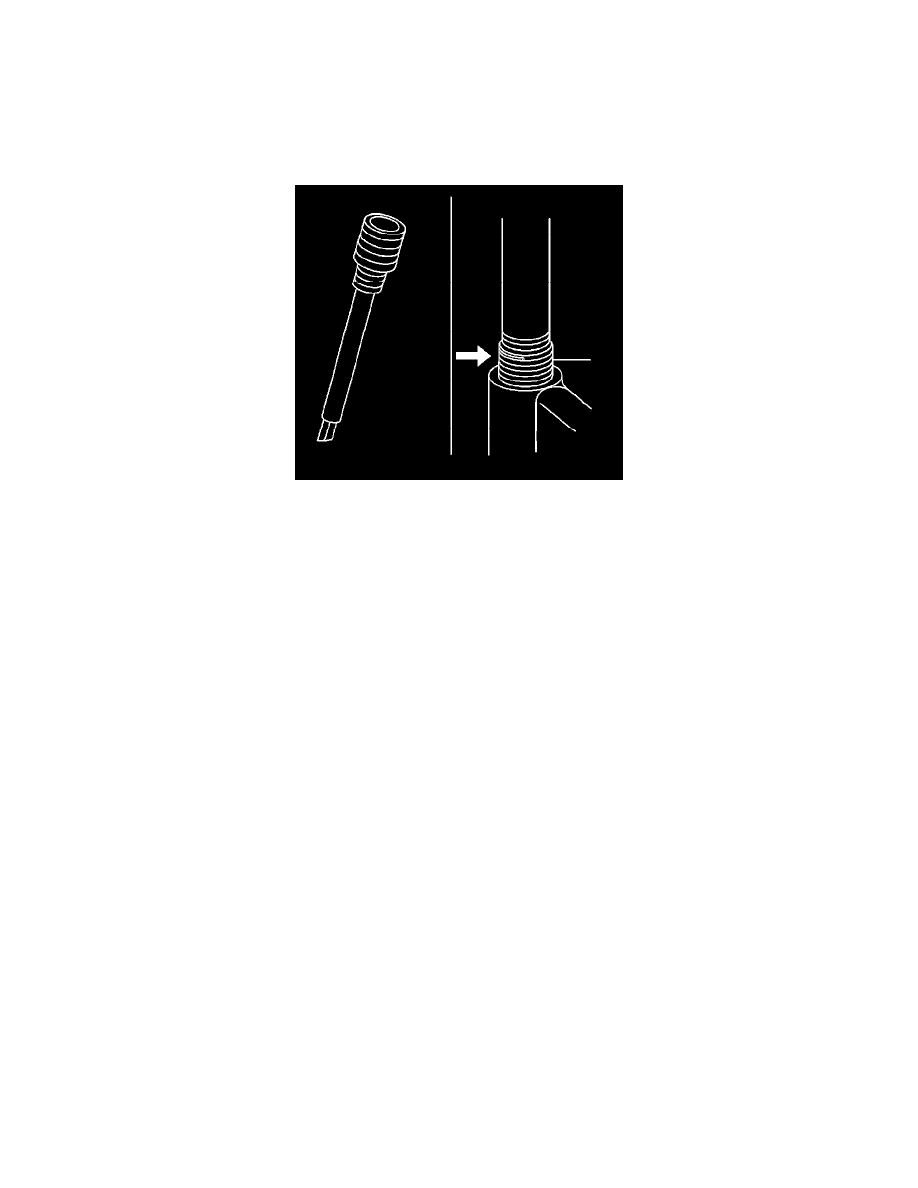 CAUTION:  Refer to Safety Glasses Caution in Service Precautions.
IMPORTANT:  Refer to the thread repair kit manufacturer's instructions regarding the size of the drill and tap to use. Avoid any buildup of chips.
Back out the tap every few turns and remove the chips.
2. Drill out the damaged threads. Clean out any chips.
3. Lubricate the tap with light engine oil. Tap the hole. Clean the threads.
4. Thread the thread insert onto the mandrel of the installer. Engage the tang of the insert onto the end of the mandrel.
5. Lubricate the insert with light engine oil, except when installing in aluminum and install the insert.
IMPORTANT:  The insert should be flush to one turn below the surface.
6. If the tang of the insert does not break off when backing out the installer, break the tang off with a drift.
Training
TRAINING
FLEETS
GM Fleet customers with GM Warranty In-Shop agreements are able to participate in service technical training through GM Common Training/GM
Service Technical College (STC).
Assistance for all GM fleet customers using GM STC products and services is provided on the Internet via www.gmcommontraining.com using the
"Contact Us" button on the site and/or the GM Common Training Help Desk at 1-888-748-2687. To order GM STC Training Materials, please contact
the GM Training Materials Headquarters at 1-800- 393-4831.
NOTE:  Most GM STC course materials have associated charges.
To purchase authentic GM STC Training Materials, contact the GM Training Materials Headquarters at 1-800-393-4831.
NON-GM DEALER TECHNICIANS
Technicians training for non-GM dealers is available through AC Delco. This training is for AC Delco customers employed in the automotive or truck
service industry.
AC Delco courses are available at the GM Training Center course. Availability and schedules can be obtained by calling 1-800-825-5886 or contact us
via the web at www.acdelcotechconnect.com and select the training button. Clinics are also offered through AC Delco Warehouse Distributors.
Contract your dealer directly for more information.
Abbreviations And Meanings
ABBREVIATIONS AND MEANINGS