< PREV PAGE
NEXT PAGE >
K 20 3/4 Ton Pickup 4WD V8-350 5.7L VIN L 4-bbl (1982)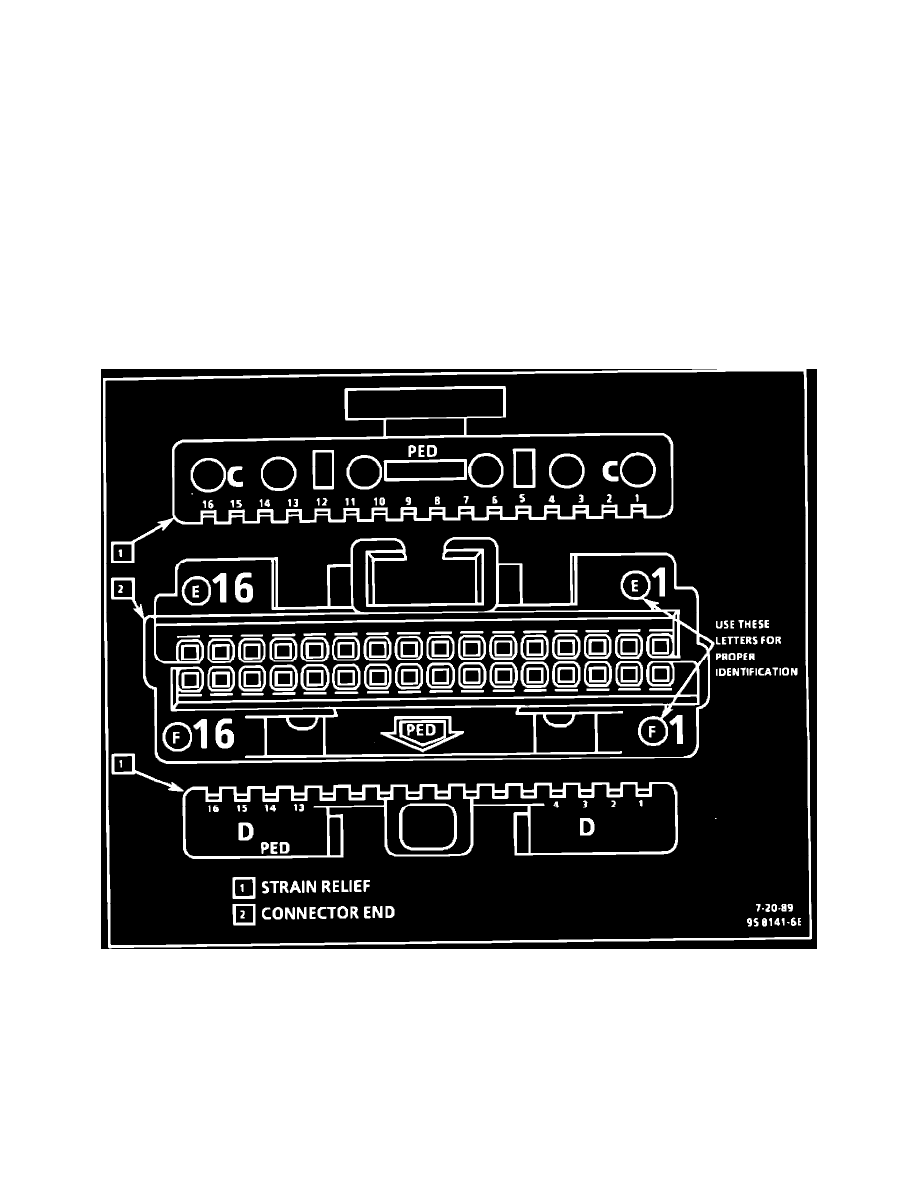 Engine Control Module: Technical Service Bulletins
ECM - Packard 32 Way Connector Identification
Number:
90-56-8
Section:
8
Date:
September 1989
Corporate Bulletin No.: 916521R
Subject:
PACKARD 32 WAY CONNECTOR IDENTIFICATION
Model and Year:
1980-90 A, B, F, G, J, L, W, Y CARS AND ALL TRUCKS WITH GMP4 ECM APPLICATIONS
TO:
ALL CHEVROLET DEALERS
This bulletin serves to clarify the labeling of the Packard 32 way connectors used on the GMP4 under dash ECMS.
Currently a common strain relief is used in both the C-D 32 pin and the E-F 32 pin connectors. To properly identify these connectors, the strain reliefs
must be removed. Use the lettering on the connector as shown on figure.
The colors used at this time for the 32 pin E-F connector are yellow, mint green or orange.
This updates any previous information released concerning identification that indicates any of these colors as being C & D connectors, found in the 6E
and 8D Sections of the affected Service Manuals.
< PREV PAGE
NEXT PAGE >