< PREV PAGE
NEXT PAGE >
K 30 P/U 4WD V6-262 4.3L (1985)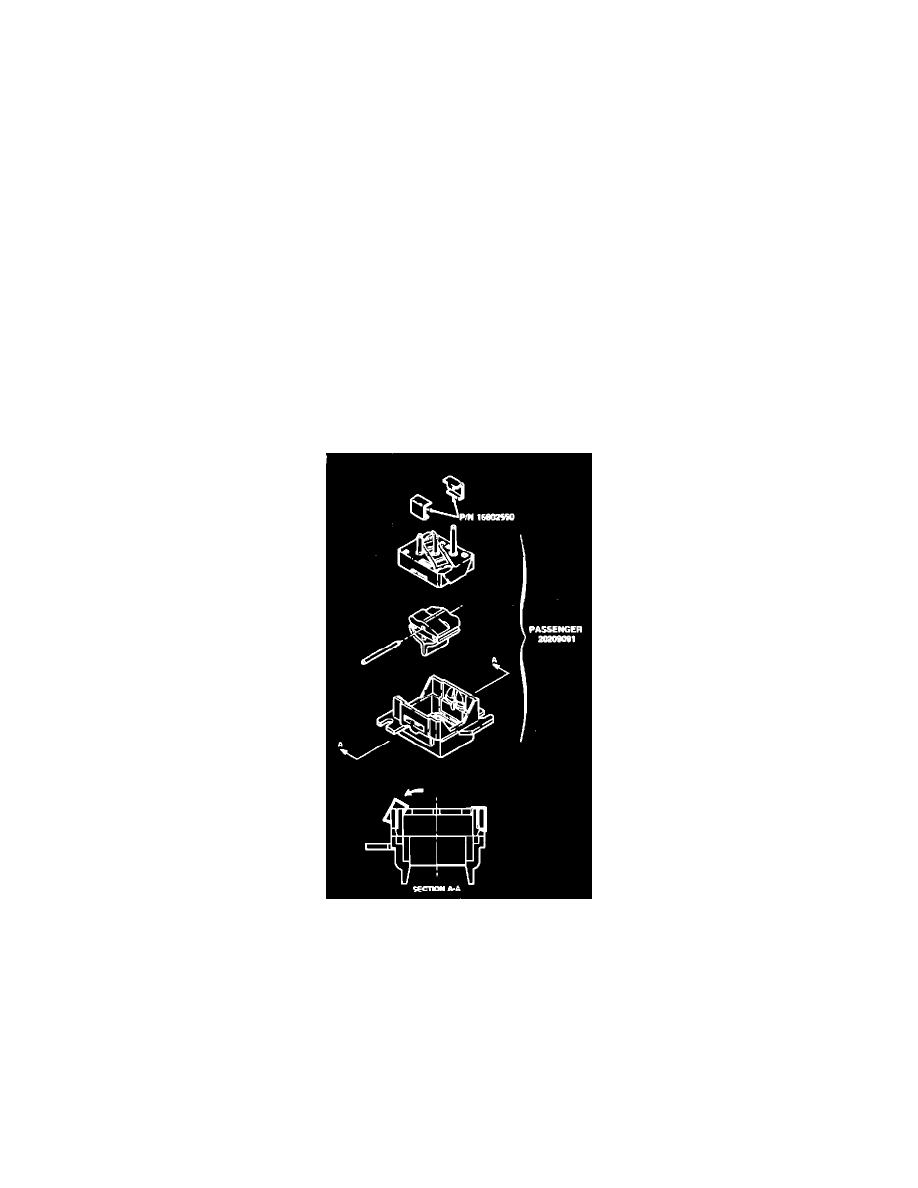 Power Door Lock Switch: Customer Interest
Electric Door Lock Switch - Separated While Installed
Number:
86-182
Section:
9
Date:
OCT., 1986
Subject:
ELECTRIC DOOR LOCK SWITCH SEPARATION
Model and Year:
1985-86 CAPRICE AND MONTE CARLO WITH ELECTRIC DOOR LOCKS 1985-86 EL CAMINO AND C/K/G 10, 20, 30
TRUCKS WITH ELECTRIC DOOR LOCKS
TO:
ALL CHEVROLET DEALERS
Some electric door lock switches may become separated while installed in the vehicle. This condition may be reported on either the right, left, or both
front doors.  Two different type clips have been released to correct this condition.mClips should be added to both door lock switches even if only one is
reported as separated.
For Switch, P/N 20209091 Use Clip, P/N 16602550
For Switch, P/N 20043224
For Switch, P/N 3078509
Use Clip, P/N 16602549
< PREV PAGE
NEXT PAGE >