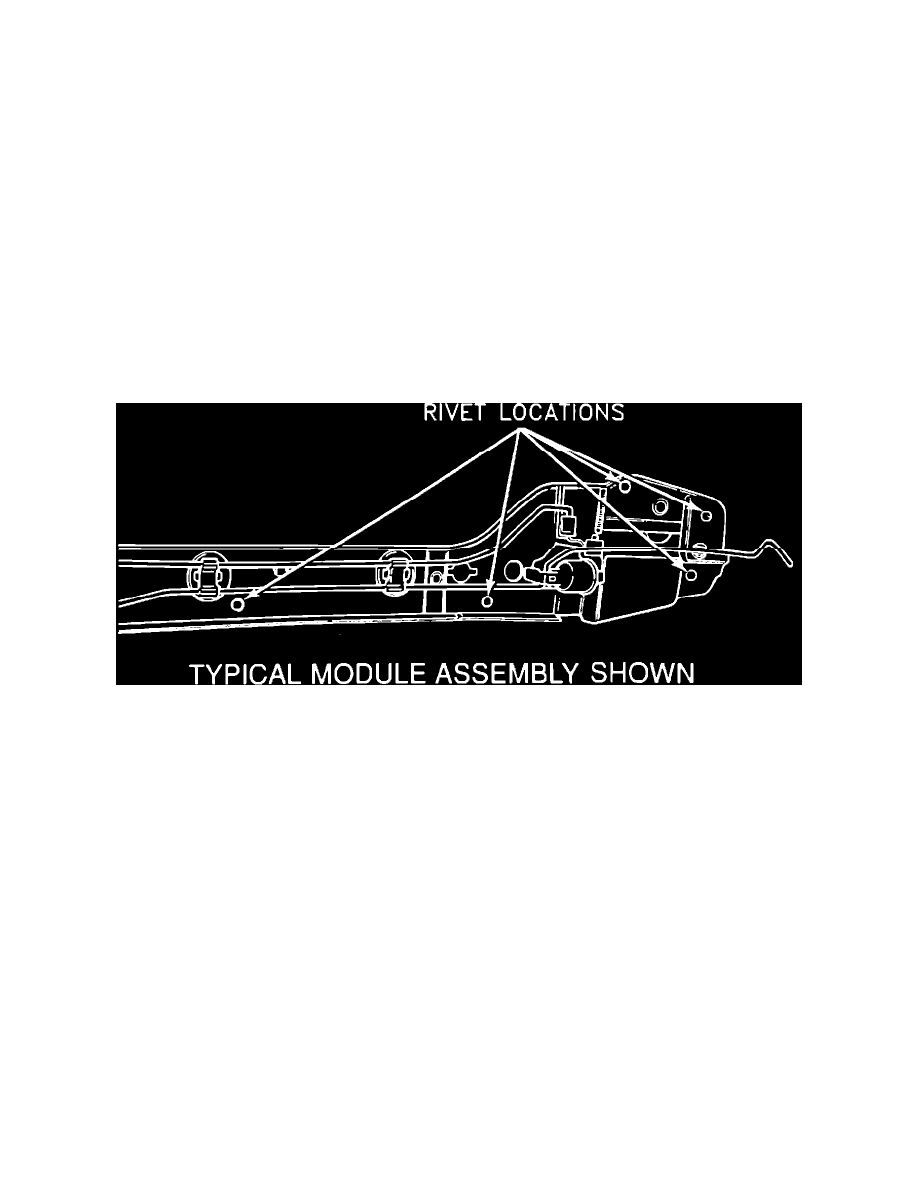 Keyless Entry Module: All Technical Service Bulletins
Door Lock Module Assembly - Rattles
Number:
91-249-10
Section:
10
Date:
MARCH 1991
Corp. Bulletin No.: 131012
Subject:
LOCK MODULE ASSEMBLY RATTLES AGAINST THE INNER DOOR PANEL
Model and Year:
1990-91 LUMINA
Condition:
Lock module assembly rattles against the inner door panel.
Cause:
Loose retaining rivets
Correction:
Install new rivets P/N 9442468, see Illustration - ALL attaching rivets should be replaced. The number of rivets for each door is listed
below:
Coupes Front Door:
5
Sedan Front Door:
4
Sedan Rear Door:
3
Parts are currently available from GMSPO.
Labor Operation Numbers:  
RH B4270 Front Door
LH B4271 Front Door
RH B4670 Rear Door
LH B4671 Rear Door
Use applicable labor time guide for labor hours.