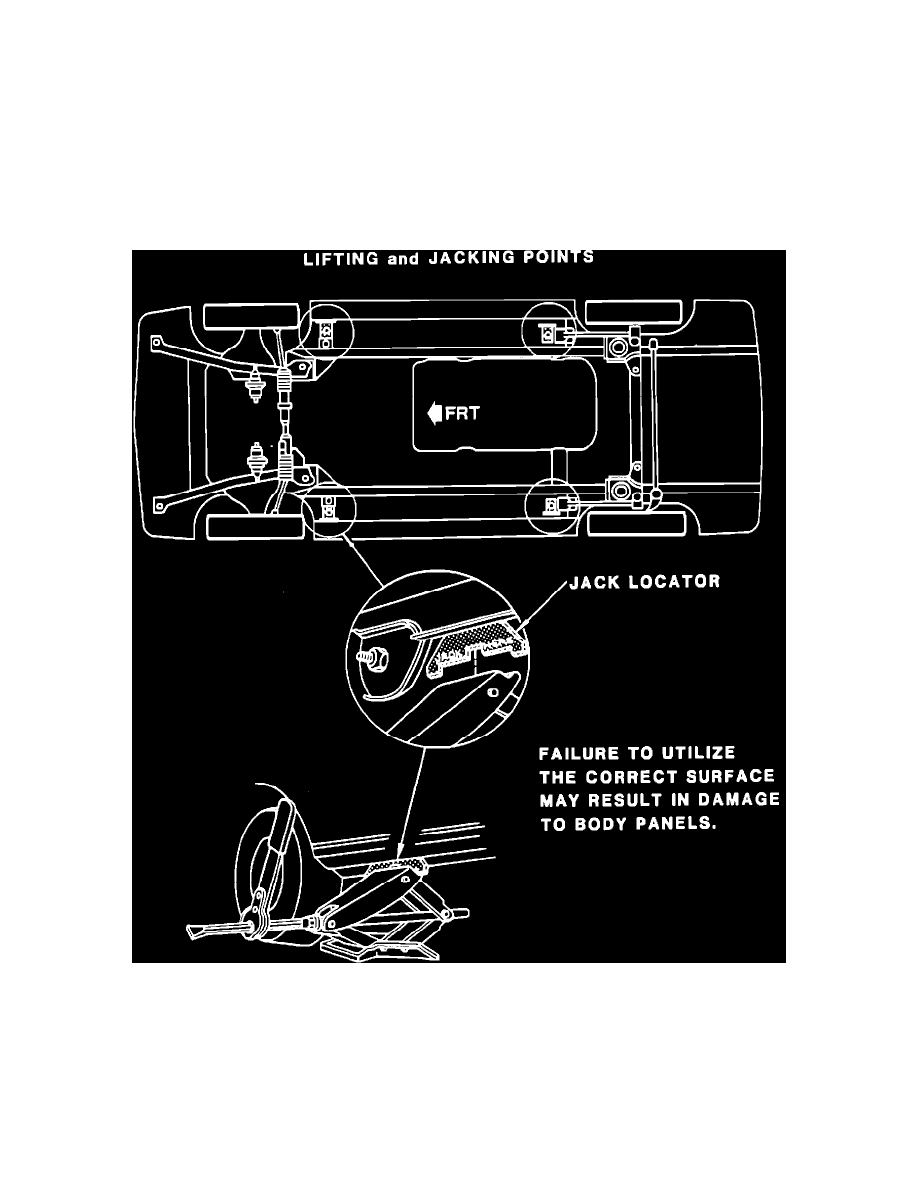 Vehicle Lifting: Technical Service Bulletins
Vehicle - Lifting and Jacking Points
Number:
90-36-0A
Section:
OA
Date:
July 1989
Subject:
LIFTING AND JACKING POINTS
Model and Year:
1990 U-VANS (LUMINA)
TO:
ALL CHEVROLET DEALERS
The attached illustration is being provided to emphasize information shown in the Service Manual illustrating vehicle "Lifting and Jacking Points."
Although the underbody of the vehicle is similar to A-body vehicles, there is one very important difference. What appears to be a "Pinch-Weld Flange"
on the U-van, is actually a single metal thickness surface for bonding body panels. The correct surfaces for Lifting and Jacking are shown on the attached
illustration. Failure to utilize the correct surface may result in damage to body panels.