< PREV PAGE
NEXT PAGE >
Lumina APV V6-3800 3.8L (1994)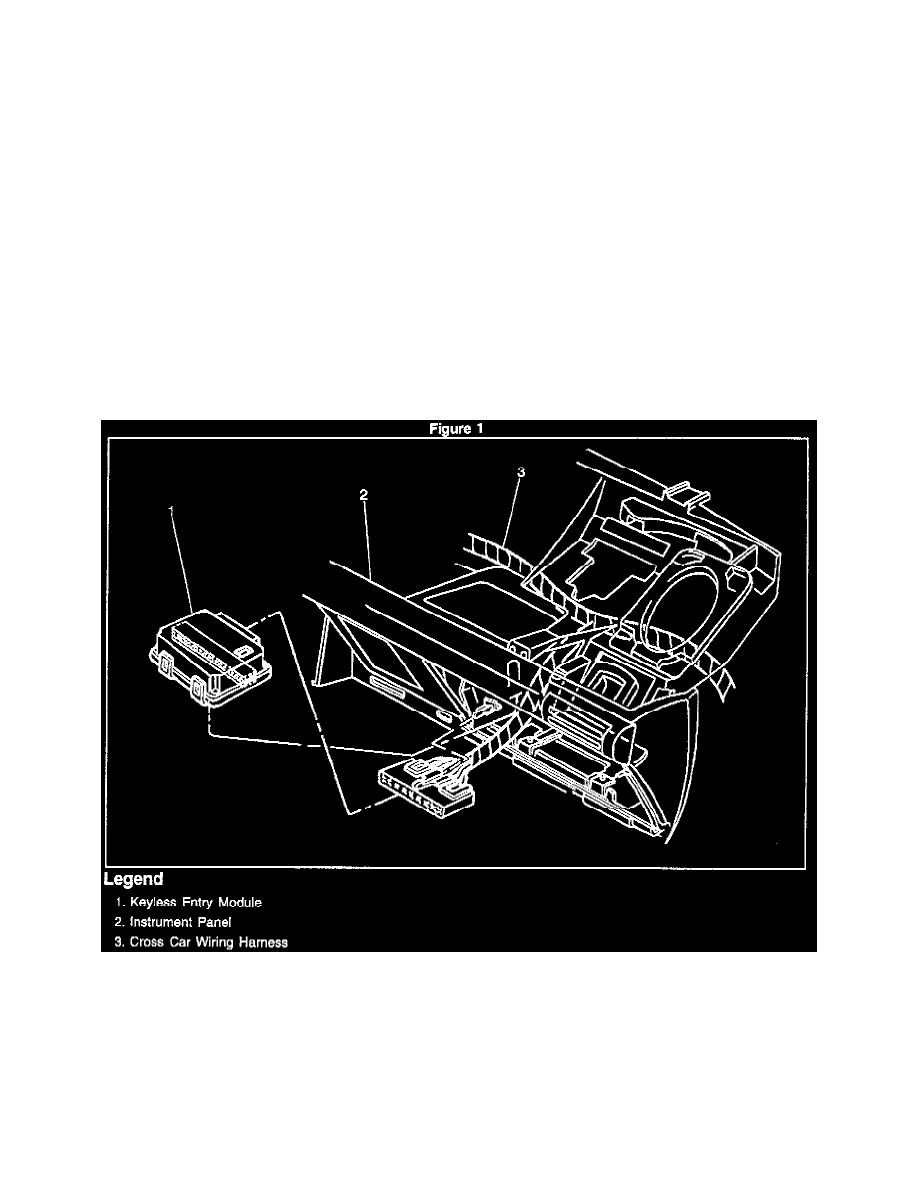 Keyless Entry Module: Technical Service Bulletins
Remote Keyless Entry Module - Revised Location
File In Section: 9 - Accessories
Bulletin No.: 67-90-05
Date: September, 1996
SERVICE MANUAL UPDATE
Subject:
Section 9K - Remote Keyless Entry Module - Correct Location Is Depicted in 8A-2O1, Figure 65
Models:
1994-95 Chevrolet Lumina
1994-95 Oldsmobile Silhouette
1994-95 Pontiac Trans Sport
The Remote Keyless Entry (RKE) module is incorrectly shown in Figure 2, Page 9K-4 (1994 Service Manual), Page 9K-3 (1995 Service Manual).
The module is depicted in the right kick pad area, which was the correct location through 1993.
The correct location for 1994 and 1995 is the right side of the I/P, behind the convenience center. The correct location is depicted in 8A-201, Figure 65
of the same manuals (see illustration).
This discrepancy has been corrected for the 1996 Service Manual.
< PREV PAGE
NEXT PAGE >