< PREV PAGE
NEXT PAGE >
R 30 P/U 2WD V6-262 4.3L (1987)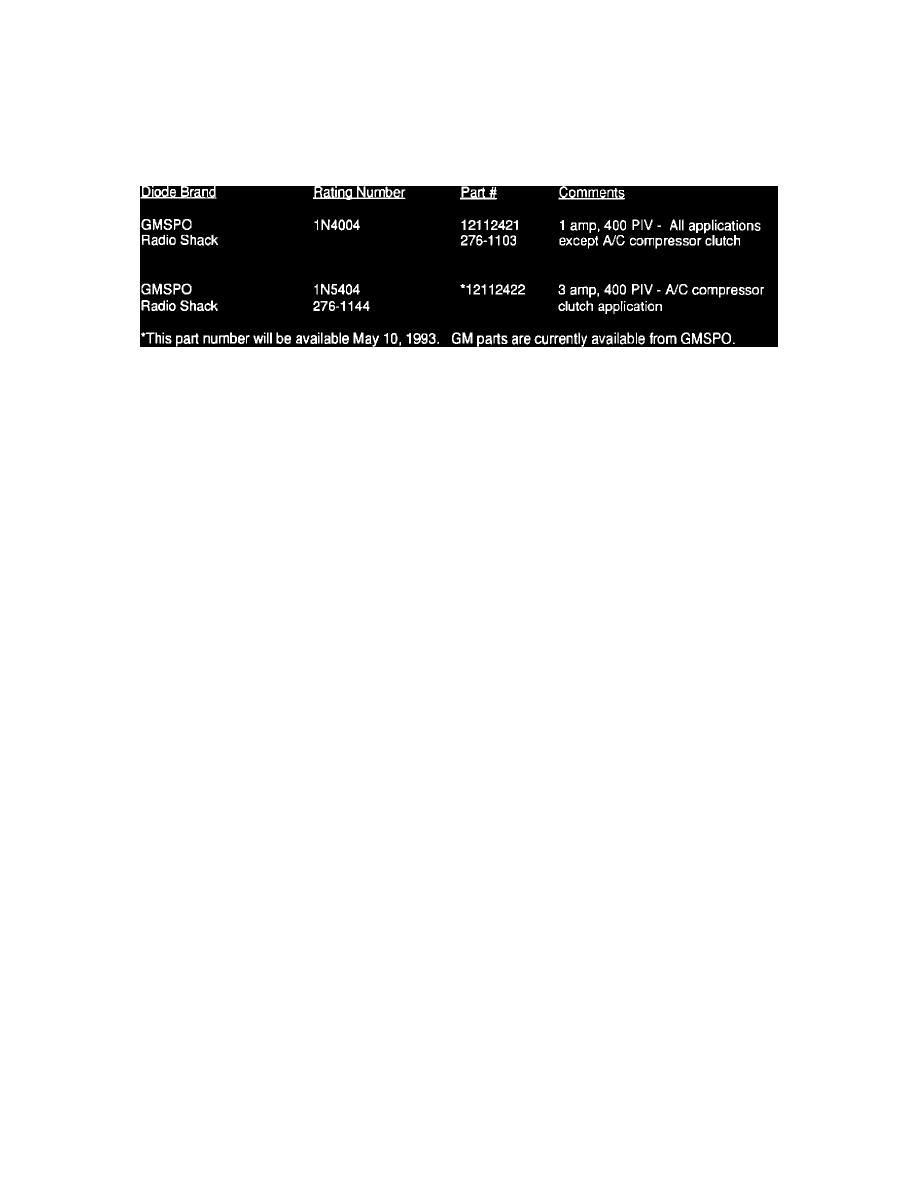 Attach the new diode to the wire(s) using 60/40 rosin core solder. Use a heat sink (aluminum alligator clip) attached across the diode wire ends to
protect the diode from excess heat. Follow the manufacturers instructions for the solderin equipment you are using.
5.
Install terminal(s) into the connector body if previously removed in step number 2.
6.
Tape the diode to the harness or connector using electrical tape. To prevent shorts to ground and water intrusion completely cover all exposed wire
and diode attachment points.
NOTE:
A universal diode with a 3 amp, 400 PIV (Peak Inverse Voltage) rating can be used in all of the previously mentioned applications.
The following 1993 Service Manuals will need to be updated with the correct part numbers and rating changes.
Carline                   Page
All J, L, W, and UO       8A-5-12
Heat sink, part number 276-1567, can be obtained from Radio Shack.
We believe the diodes and heat sink listed in this article as well as their manufacturer to be reliable. There may be additional manufacturers or equivalent
products. General Motors does not endorse, indicate any preference for or assume any responsibility for the products from these firms or for any such
items which may be available from other sources.
< PREV PAGE
NEXT PAGE >