< PREV PAGE
NEXT PAGE >
Town & Country Van V6-201 3.3L VIN R SMFI (1990)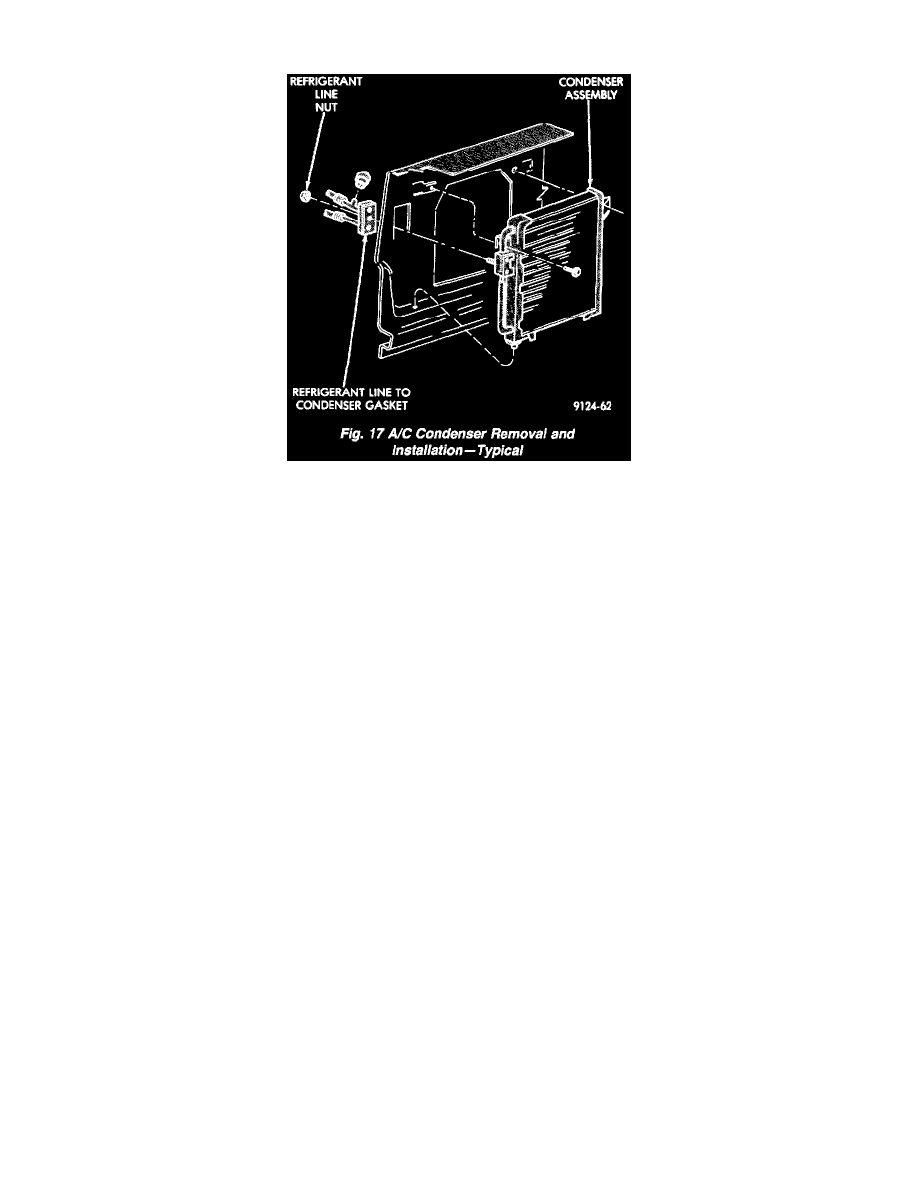 Condenser HVAC: Service and Repair
A/C Condenser
REMOVAL AND INSTALLATION
WARNING:  The refrigeraton system must be completely discharged before prceeding with this operation.
1. Remove grill assembly. 
2. Remove refrigerant line attaching nut and separate refrigerant line assembly from condenser sealing plate.
3. Cover the open ends of the refrigerant lines and condenser to minimize refrigeration system contamination.
4. Remove bolts securing the condenser assemblyto the radiator core support. Then lift the condenser assembly from vehicle.
To install, replace all 0-rings and gaskets, coat all sealing surfaces with approved wax-free refrigerant oil. Then reverse the preceding operation.
Evacuate and recharge system.
< PREV PAGE
NEXT PAGE >