< PREV PAGE
NEXT PAGE >
Town & Country Van V6-201 3.3L VIN R SMFI (1990)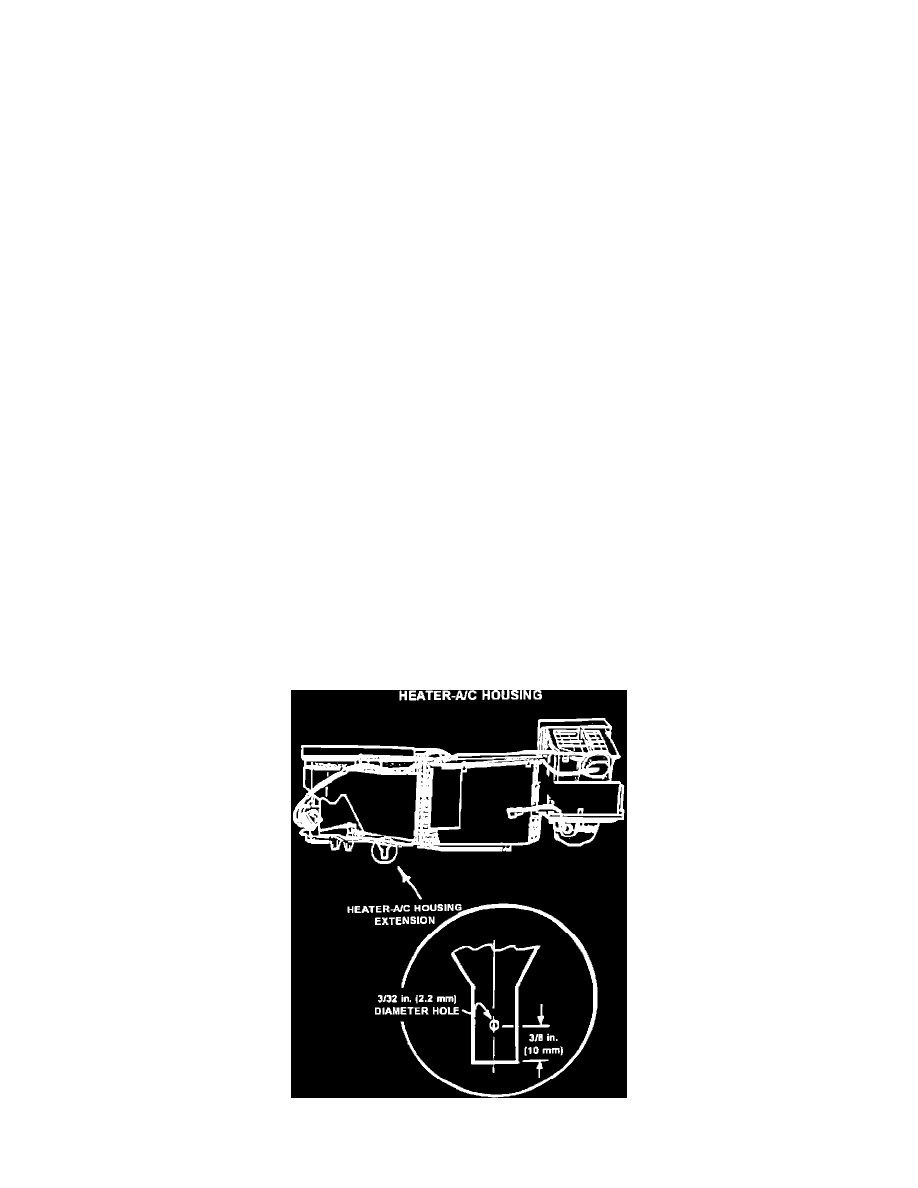 Control Assembly: Customer Interest
A/C, Heater - Temperature Lever Difficult to Move
NO: 24-11-94
GROUP: Heater & A/C
DATE: Jul. 1, 1994
SUBJECT:
A/C Heater Blend Air Door Sticking
MODELS:
1989 - 1994 (AS) Town & Country/Caravan/Voyager 
1984 - 1988 (S) Caravan/Voyager
SYMPTOM/CONDITION:
Poor heater performance, or poor A/C performance, and/or temperature control lever difficult or impossible to move.
DIAGNOSIS:
Check the temperature control lever for a binding condition. If the lever is difficult or impossible to move, perform the repair procedure.
PARTS REQUIRED:
AR
4318039
Mopar Rust Penetrant
AR
4318066
Mopar White Spray Lube
REPAIR PROCEDURE:
This bulletin involves accessing the lower pivot and contact surfaces of the blend air door shaft to apply rust penetrant to free up the shaft and then apply
lubricant to prevent further corrosion.
1.
Remove the center floor console on vehicles so equipped.
2.
Remove the floor air distribution duct.
3.
On the extension which houses the blend air door shaft inside the heater-A/C housing (Refer to Illustration), drill a 3/32 in. (2.2 mm) hole
perpendicular to the side of the extension and 3/8 in. (10 mm) up from the bottom of the extension to gain access to the blend air door shaft.
< PREV PAGE
NEXT PAGE >