< PREV PAGE
NEXT PAGE >
Town & Country Van V6-201 3.3L VIN R SMFI (1990)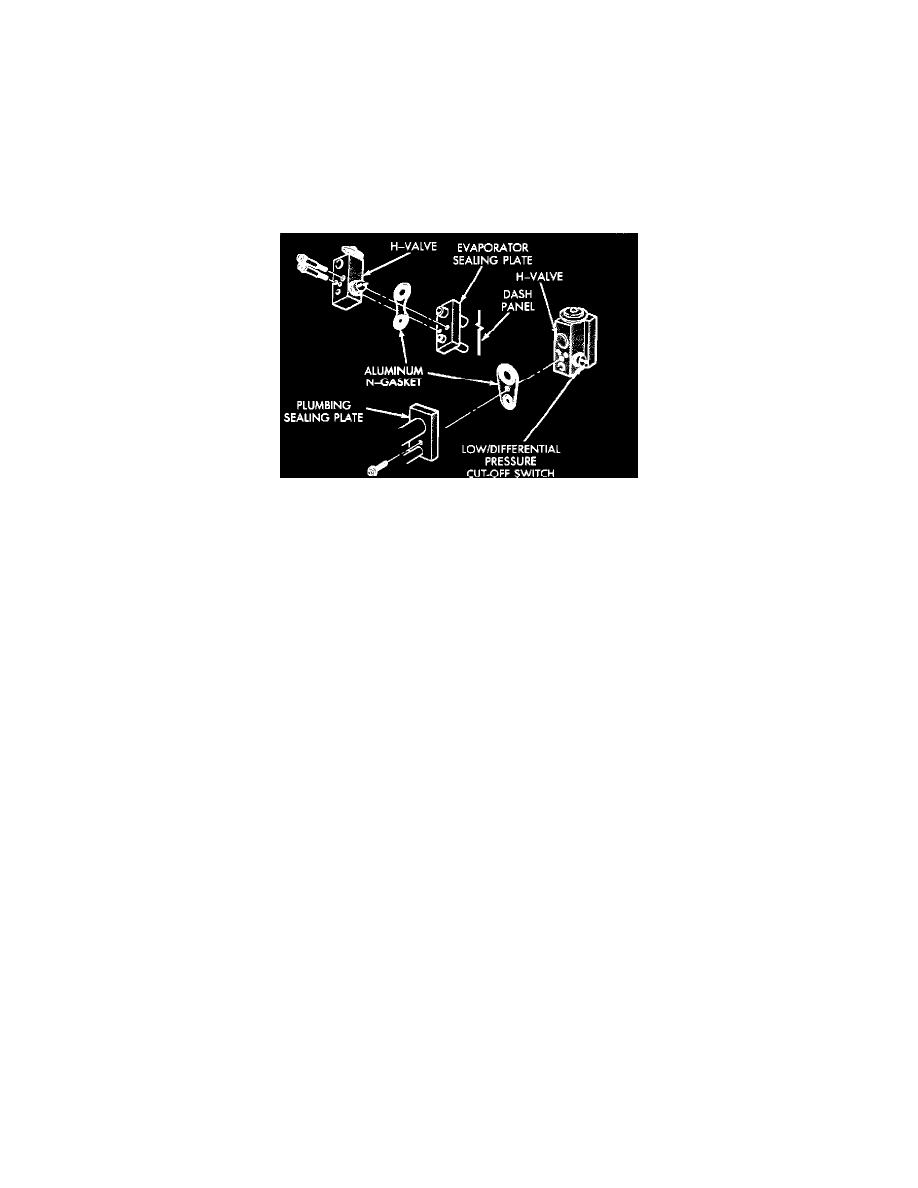 Heater Core: Service and Repair
Front Heater Core
DISASSEMBLY 
WARNING:  If equipped with air conditioning,the refrigeration system must be completely discharged before proceeding with this
operation.
1. Set parking brake.
2. Disconnect negative battery cable.
3. Discharge refrigerant system.
Expansion Valve
4. Disconnect all engine compartment lines and vacuum hoses.
5. Drain engine coolant. Plug coolant lines.
6. Remove the steering column cover.
7. Remove the left under panel silencer.
8. Remove the right under panel silencer.
< PREV PAGE
NEXT PAGE >