< PREV PAGE
NEXT PAGE >
Lanos S Hatchback L4-1.6L DOHC D-TEC MFI (1999)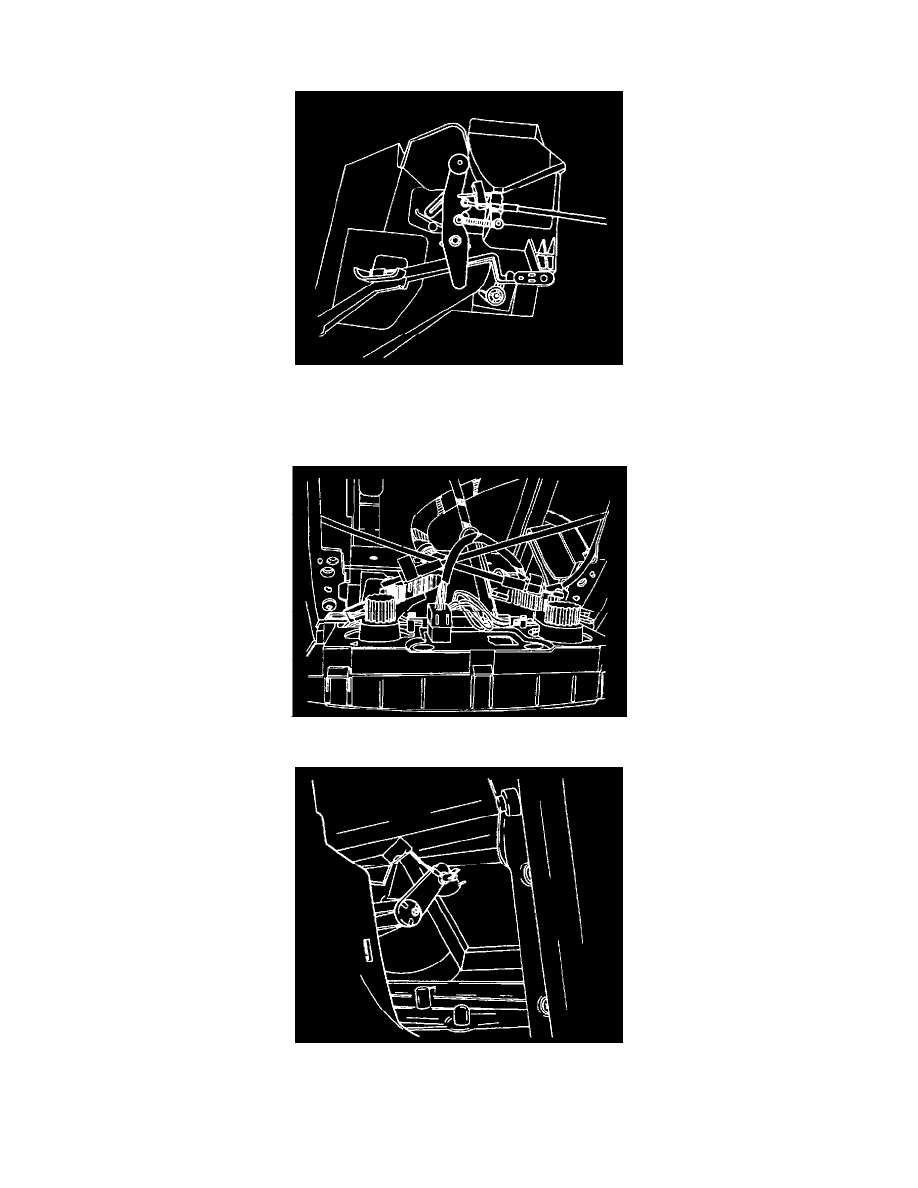 HVAC Cables: Service and Repair
Removal Procedure
1. Disconnect the negative battery cable.
2. Remove the audio system.
3. Remove the HVAC controller. 
4. Disconnect the heater/defrost cable eyelet from the post.
5. Snap the cable housing clip out of the slide position.
6. Remove the dash end trim panel.
7. Disconnect the vehicle recirculating/fresh air door cable through the dash end panel opening by gently removing the cable eyelet from the post and
snapping the housing clip from the retainer.
8. Repeat the procedure for the temperature control cable which is accessed from the lower passenger compartment.
< PREV PAGE
NEXT PAGE >