< PREV PAGE
NEXT PAGE >
Lanos S Hatchback L4-1.6L DOHC D-TEC MFI (1999)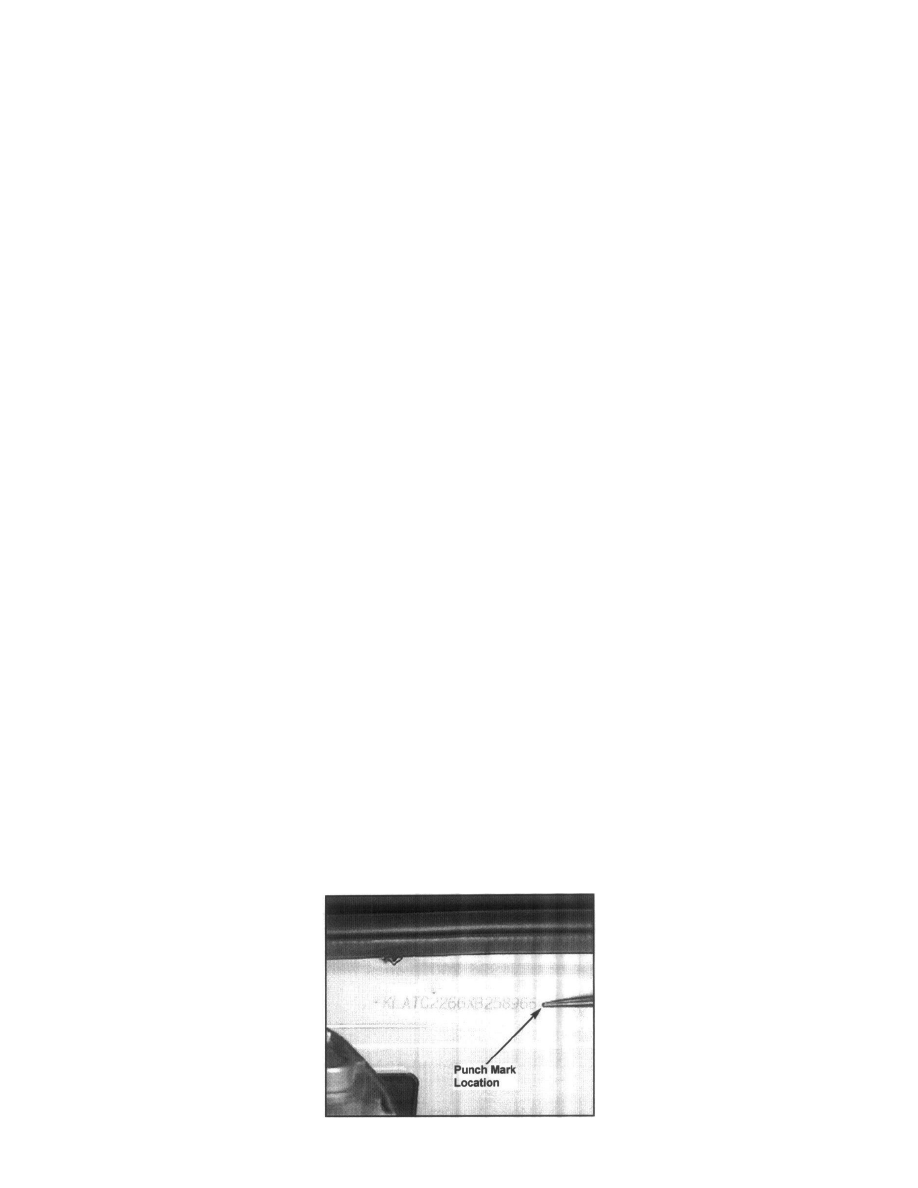 Wheel Fastener: Recalls
Recall - Wheel Bolt Torque Inspection
RECALL SERVICE BULLETIN
Bulletin No.: RSB-002-99
Model(s): 1998 - 2000 Lanos with Alloys
Date: December 3, 1999
VIN Range: 
Description: Alloy Wheel Bolt Torque
Group: Campaigns
Reference: T99-2-02
Prod. Dates: N/A
Daewoo Motor America has determined that a defect related to motor vehicle safety exists in certain 1998 to 2000 Lanos models equipped with alloy 
wheels. There is a possibility that the vehicle may exhibit loosening of the wheel bolts when it is operated under severe conditions. If this were to
happen, it is possible that a loss of vehicle control could occur resulting in a vehicle crash.
To eliminate the possibility of the wheel bolts loosening during vehicle operation, Daewoo has increased the wheel bolt torque specification from 66 lb.
ft. (90 N.m) to 88 lb. ft. (120 N.m). To ensure that the wheel bolts are correctly tightened, Daewoo will recall all alloy wheel equipped Lanos models and
will re4orque the wheel bolts to the increased specification. All unsold new vehicles in Store/Independent Dealer's possession and subject to this
campaign must be held and inspected/repaired per the service procedure provided in this campaign bulletin before the vehicles are sold.
Additionally, the Lanos Owner's Manual will be updated when the customer visits the servicing Store/Independent Dealer through the application of
adhesive backed label(s) on the affected Owner's Manual pages.
Stores/Independent Dealers are to service all vehicles subject to this campaign at "No Charge" to owners, regardless of mileage, age of vehicle, or
ownership, from this time forward.
Current Lanos owners will be notified in writing and will be calling to schedule an appointment to have their wheel bolts re-torqued.
In summary, whenever a vehicle subject to this campaign enters your vehicle inventory, or is in your Store/Dealership for service in the future, please
take the steps necessary to be sure the campaign corrections have been made before selling or releasing the vehicle.
Wheel Bolt Re-torque Procedure:
1.
Loosen each wheel bolt 1/2 turn (180°).
2.
In a crossing pattern, torque the wheel bolts.
Torque Specification:
88 lb. ft. (120 N.m)
< PREV PAGE
NEXT PAGE >