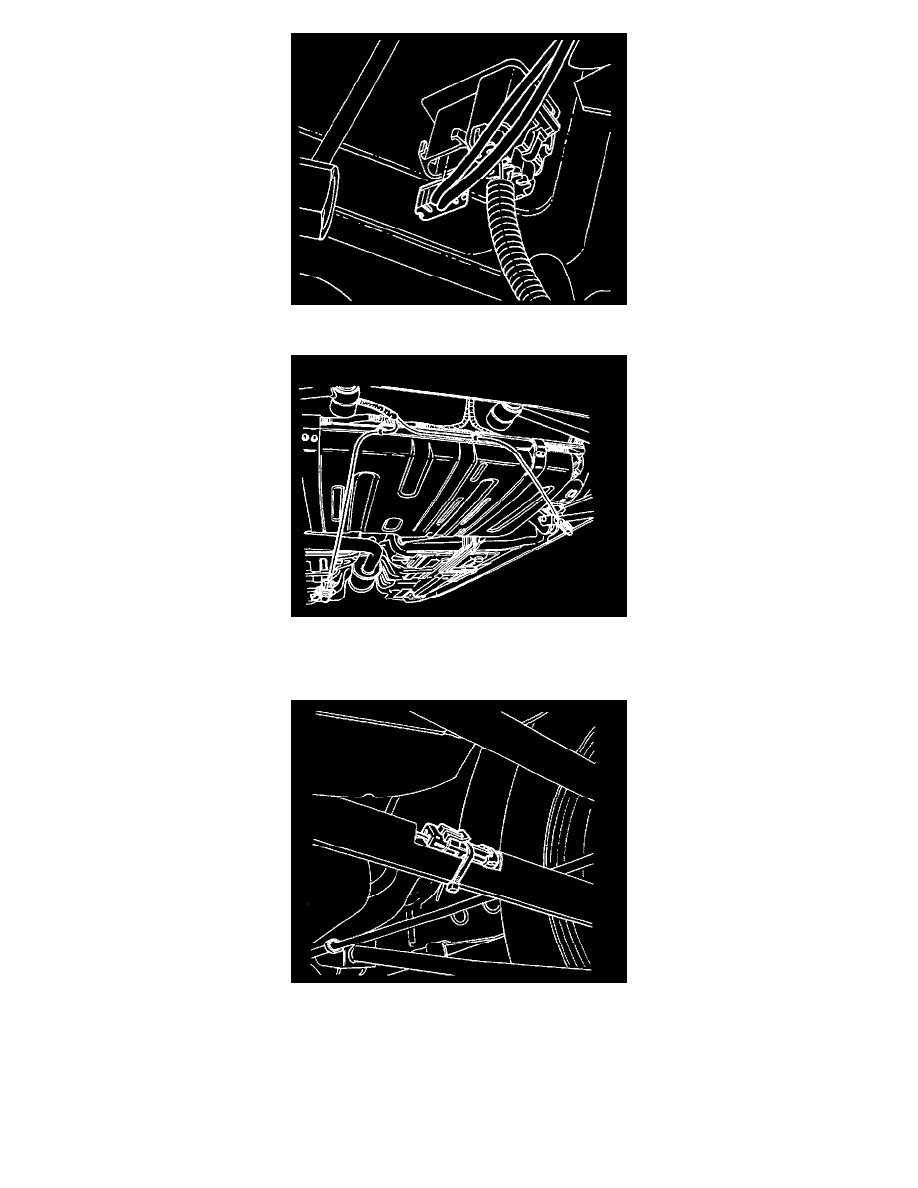 1. Plug the rear jumper harness into connector C902.
2. Secure the harness with two ties clipped into the holes provided. The longer branch goes to the rightside speed sensor.
3. Connect the new wheel speed sensor harness to both wheel speed sensors.
4. Replace the harness covers over the forward suspension arms.
5. Secure both sides of the harness with new cable ties.
6. Lower the vehicle.
7. Connect the negative battery cable.