NEXT PAGE >
Nubira SX Hatchback L4-2.0L DOHC D-TEC MFI (1999)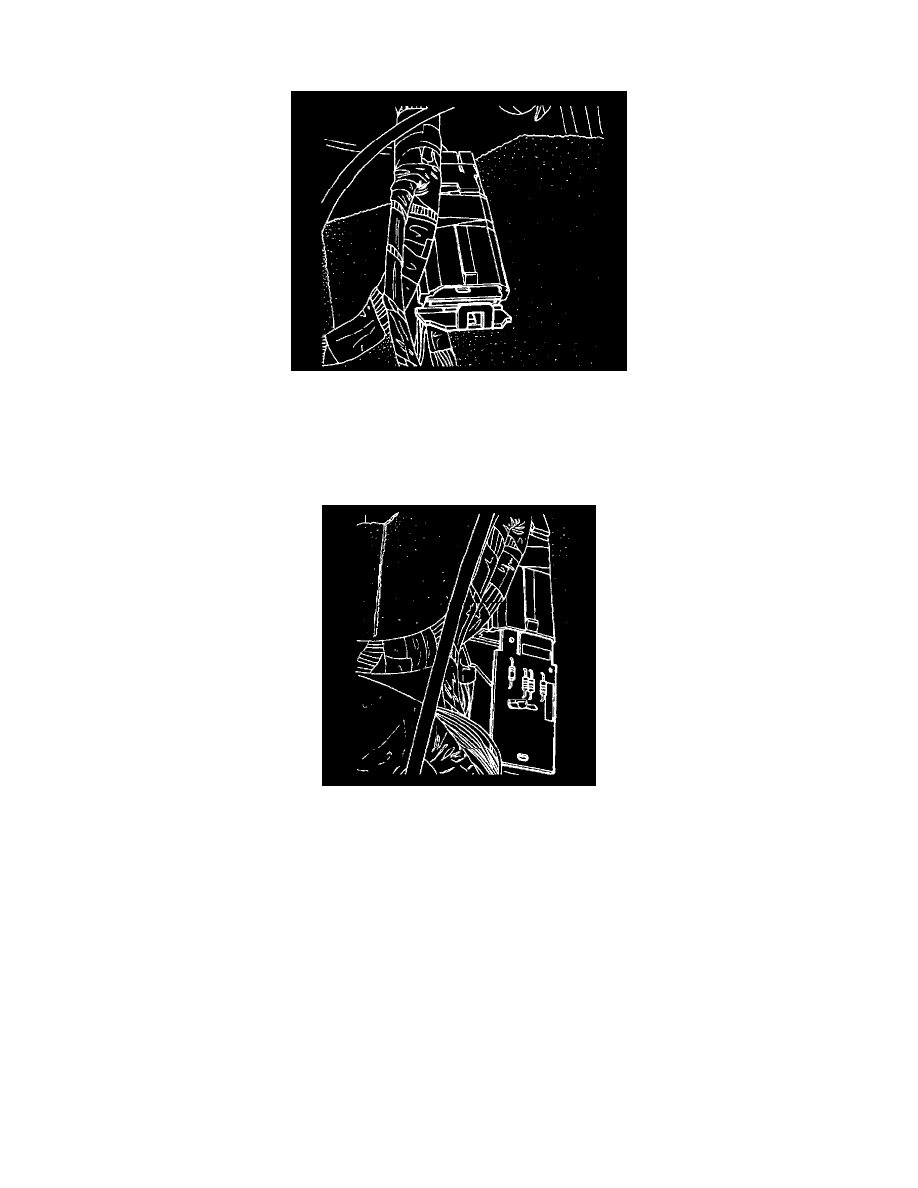 ABS Light Relay: Service and Repair
LAMP DRIVER MODULE 
The lamp driver module is taped to the ABS wiring harness near the electronic brake control module (EBCM), above the left-side kick panel.
Removal Procedure 
1. Disconnect the negative battery Gable.
2. Move the wiring harness to allow access to the lamp driver module.
3. Open the lamp driver module cover.
4. Remove the module from the housing. Inserting the blade of a screwdriver into the slot near the end of the card and using the screwdriver as a
lever to free the card from its connector inside the housing may be needed.
Installation Procedure 
NEXT PAGE >