< PREV PAGE
NEXT PAGE >
600 L4-135 2.2L SOHC Turbo VIN E FI (1984)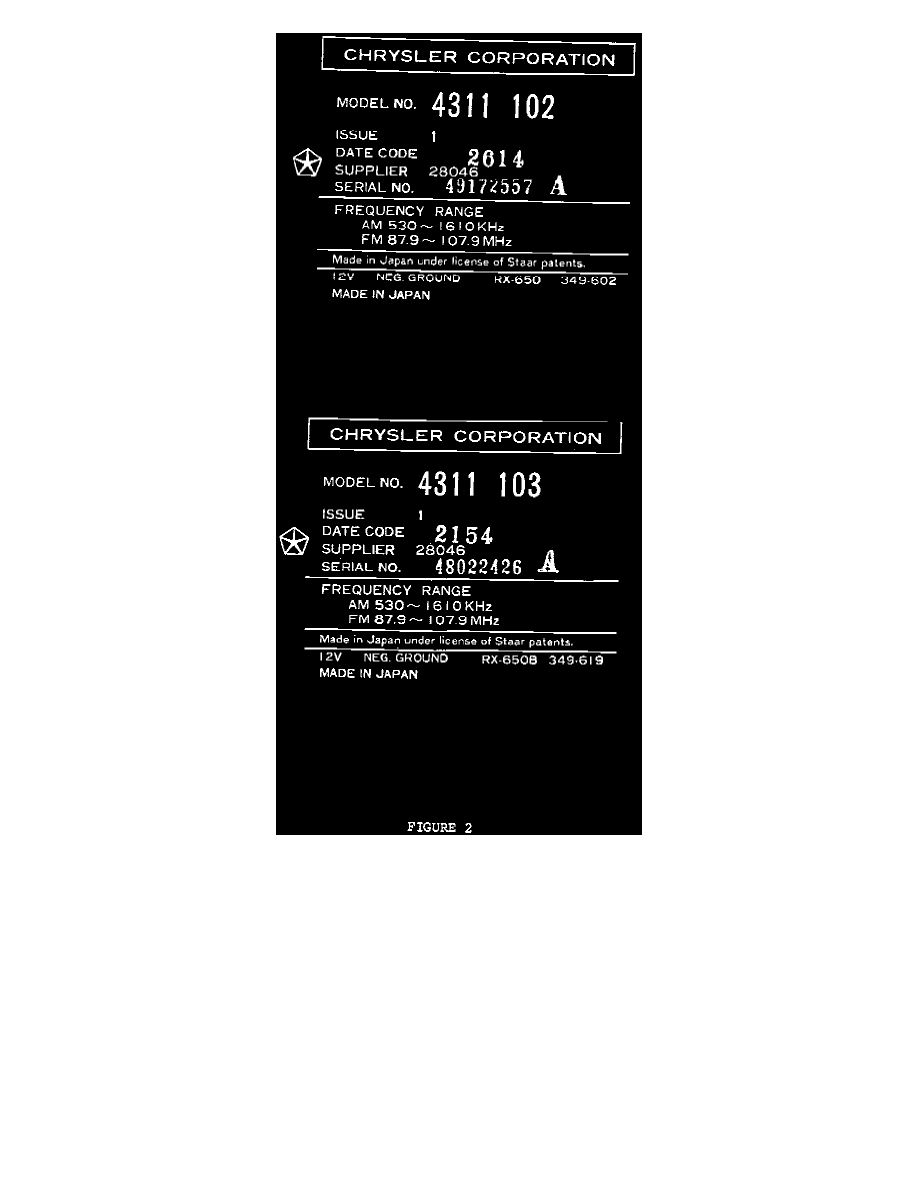 Warranty service for Chrysler manufactured radios is handled through Chrysler Authorized Service Depots. Chrysler manufactured radios are identified
by the label shown in Figure 1 affixed to the radio cover. Warranty service for Mitsubishi manufactured radios is handled through Mitsubishi Authorized
Service Depots. The ultimate sound radio sales code RAY can be identified by the model numbers 4311102 and 4311103 shown in Figure 2.
Radio Warranty
Chrysler and Mitsubishi built "factory installed" radios are warranted to be free from defects in material or workmanship for 12 months or 12,000 miles,
whichever occurs first.
All parts of the radio set, including transistors, are covered by warranty. Service such as "trimming" of antenna, setting pushbuttons for station selection,
elimination of engine noise, or other internal or external causes of static interference, are not covered by warranty.
It is important, therefore, to isolate such conditions by performing a proper diagnosis before the radio is removed. Follow radio checkout procedure as
outlined in the appropriate Service Manual, Electrical System, to determine what part of your radio system is at fault before removing radio from vehicle.
Radio Repair or Exchange Program
1.
When the cause of the trouble is definitely traced to the radio receiver, remove the radio from the car.
2.
The malfunctioning radio chassis should be brought to or packed in a suitable shipping carton, addressed to your nearest Chrysler or Mitsubishi
< PREV PAGE
NEXT PAGE >