< PREV PAGE
NEXT PAGE >
B150 1/2 Ton Van L6-225 3.7L VIN E 1-bbl (1982)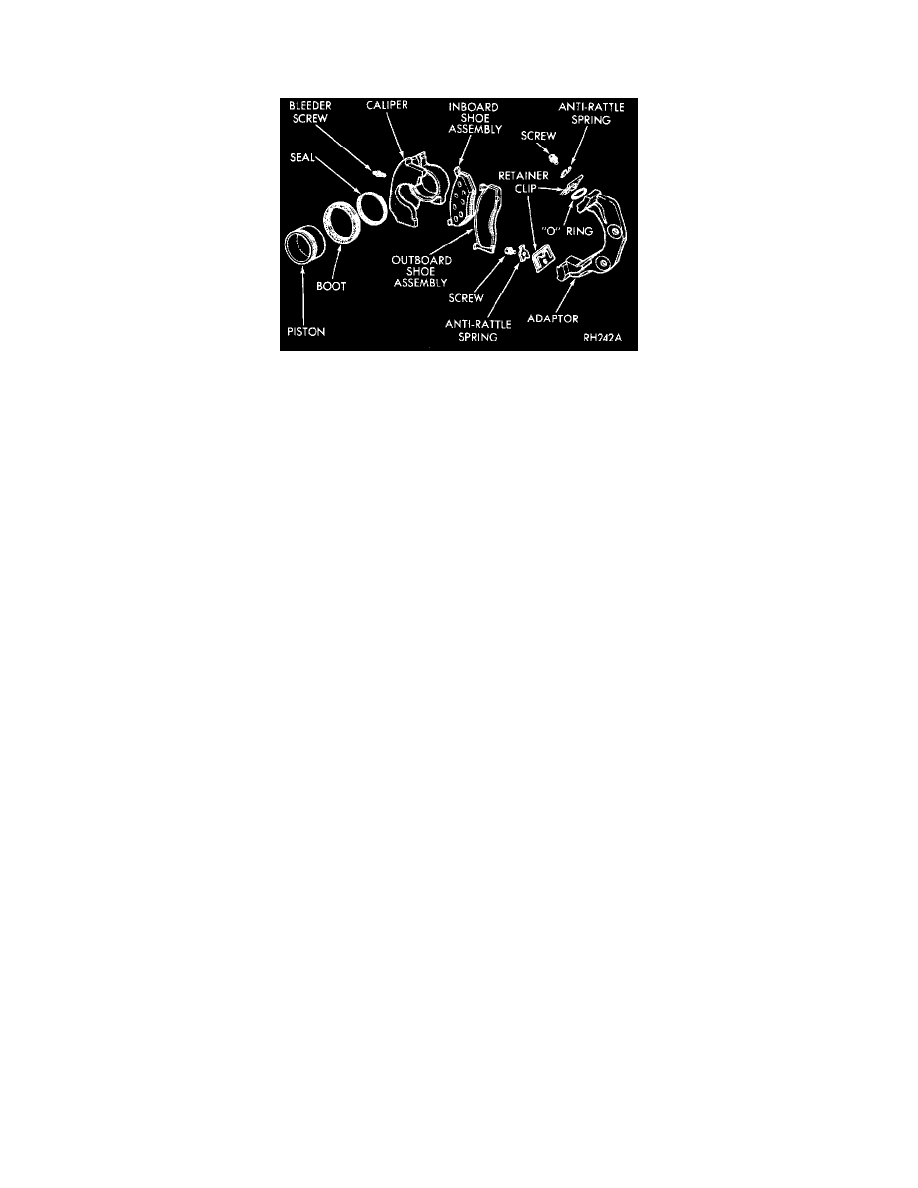 Brake Caliper: Testing and Inspection
With Caliper On Vehicle
Fig 9  Caliper Assembly
Check for piston seal leaks (evident by brake fluid in and around boot area and inboard lining) and for any ruptures of piston dust boot. 
-
If boot is damaged, or fluid is evident, it will be necessary to disassemble caliper assembly and install a new seal, boot, (and piston if damaged
or corroded). 
Check the mating surfaces of the abutments on the caliper and adaptor.
-
If corroded or rusty, clean surfaces with wire brush. Inspect braking surfaces of disc.
< PREV PAGE
NEXT PAGE >