< PREV PAGE
NEXT PAGE >
B250 3/4 Ton Van V8-318 5.2L VIN T FI (1992)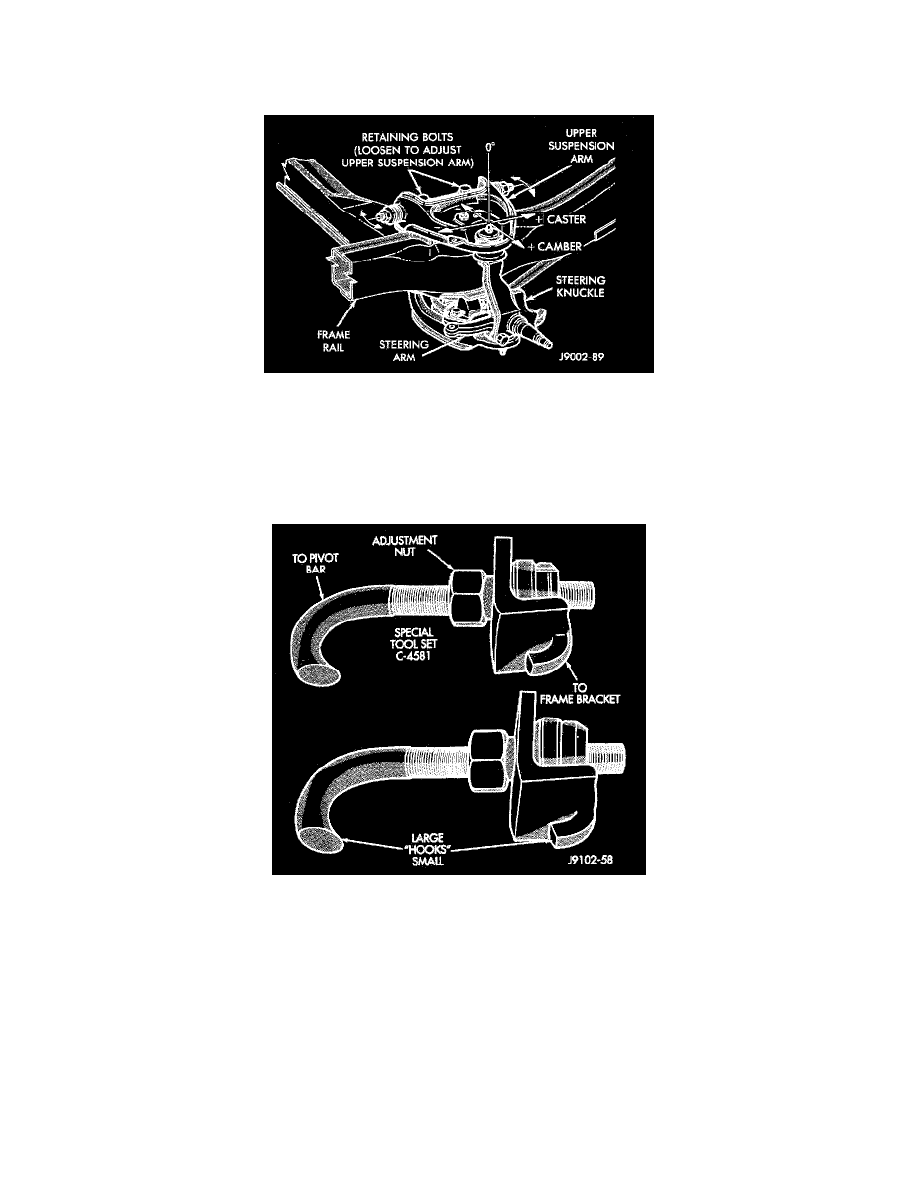 Alignment: Service and Repair
Caster & Camber
Front suspension height must be checked and corrected as necessary prior to checking wheel alignment.
Caster & Camber Adjustment Location
1. Remove all foreign material from exposed threads of cam adjusting bolt nuts or pivot bar adjusting bolt nuts.
2. Record initial camber and caster readings before loosening cam bolt nuts or pivot bar bolt nuts.
3. On vehicles using cam bolts, the camber and caster is adjusted by loosening the cam bolt nuts and turning the cam bolts as necessary until the
desired setting is obtained. 
Camber & Caster Angle Adjustment Tool
< PREV PAGE
NEXT PAGE >