< PREV PAGE
NEXT PAGE >
B350 1 Ton Van V6-239 3.9L (1990)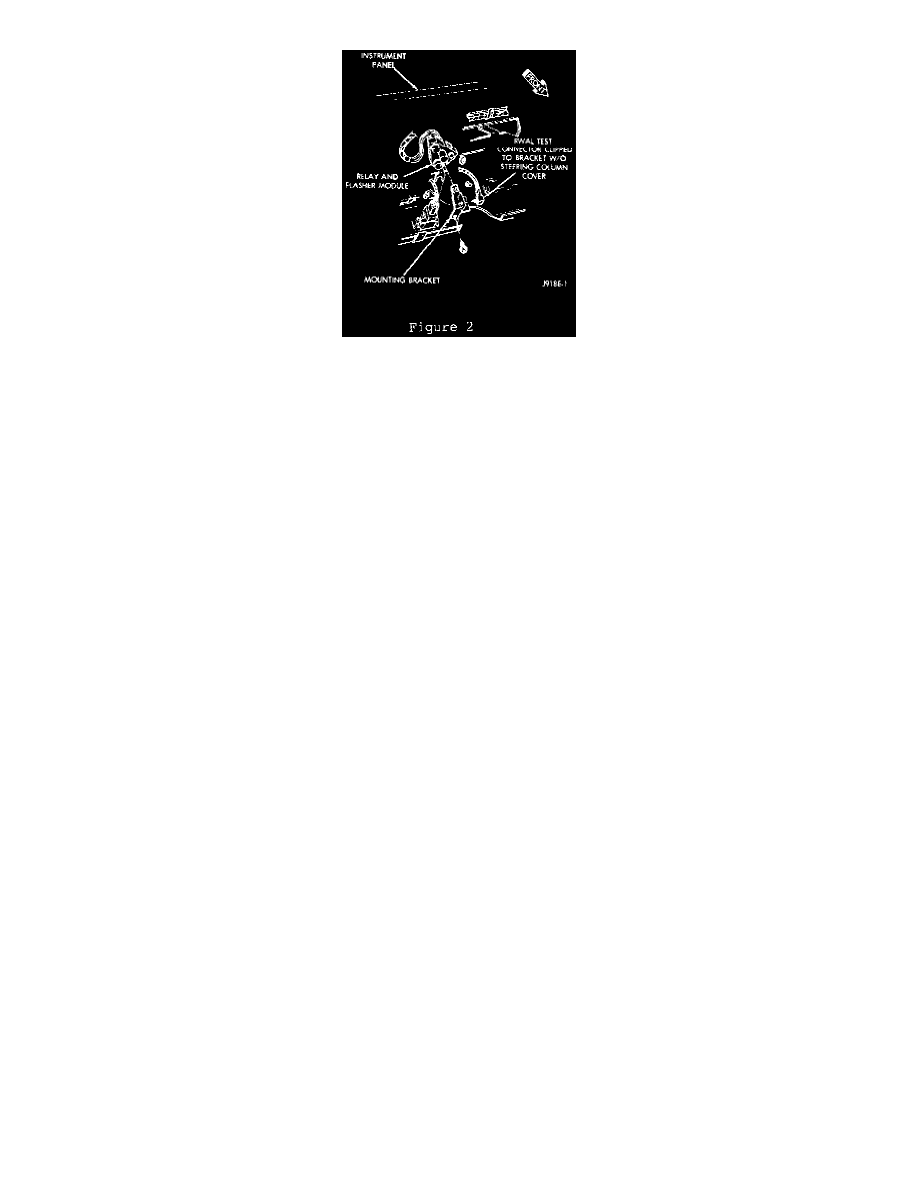 4.
The relay/flasher module will now be exposed and the flasher or relay can be changed by pulling out the old one and pushing in the new
one. See Figure 2.
5.
Connect the RWAL test connector onto the steering column cover.
5.
Install the steering column cover and secure it with the screws removed above.
7.
Connect the negative battery cable.
8.
Test for proper operation of the replaced component.
< PREV PAGE
NEXT PAGE >