< PREV PAGE
NEXT PAGE >
Caliber L4-2.4L (2009)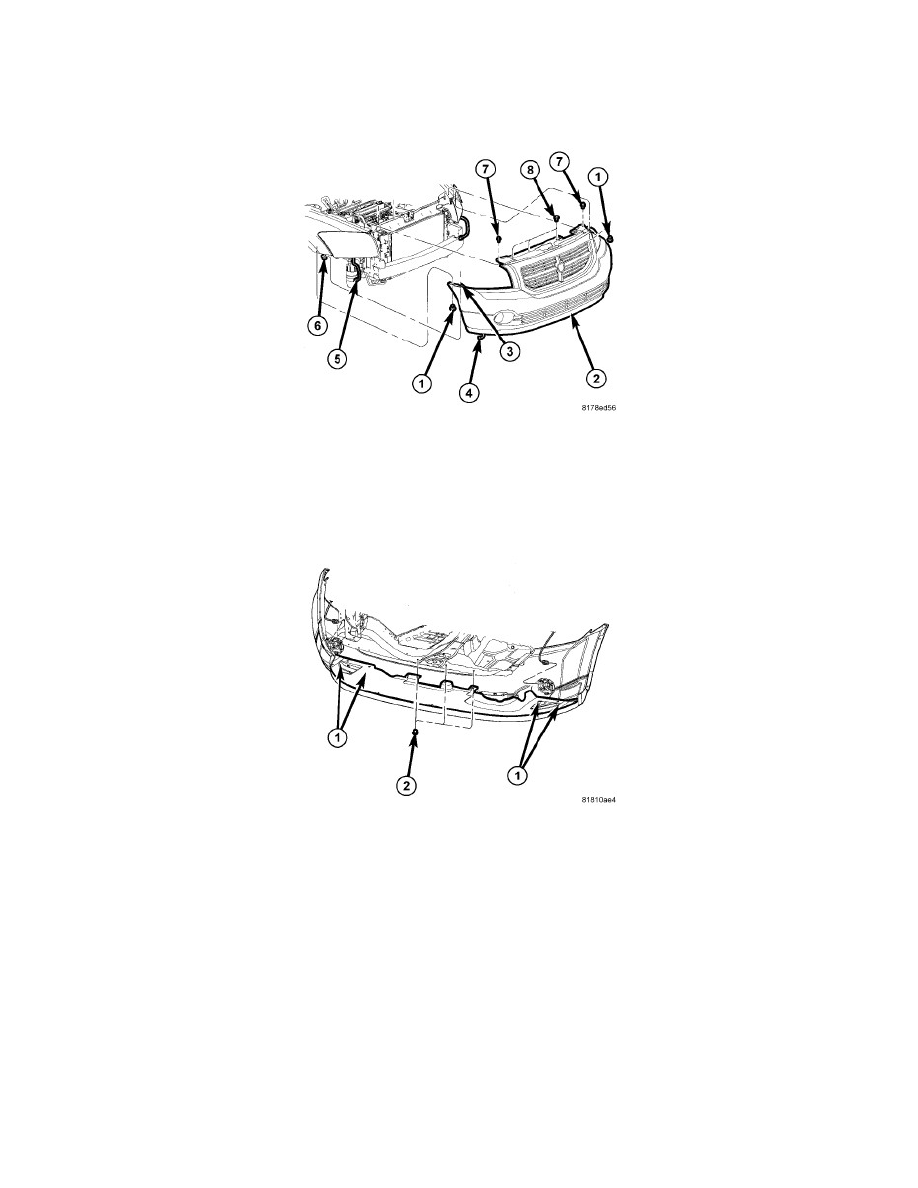 Front Bumper Cover / Fascia: Service and Repair
Front Bumper Fascia - Removal
REMOVAL
1. Remove splash shield. See: Fender/Front Fender/Front Fender Liner/Service and Repair/Splash Shield - Removal 
2. Remove left and right side fastener (1) located in the wheel well. 
3. Remove three fasteners (2) located at the bottom of fascia. 
4. Remove middle fasteners (8) located on the top of the fascia.
5. If equipped, disconnect fog lamps (1).
6. Remove two fasteners located at the top of fascia (7).
7. Carefully, remove fascia from vehicle.
< PREV PAGE
NEXT PAGE >